Home is more than just a roof over our heads and a place to keep our possessions. Home is truly where the heart is, and therefore should be a haven of safety, comfort, and place of joy throughout our lives. Whether you've recently moved into a new home or have lived in your current home for years, you can create a safe, welcoming, and personal environment that feels like home to you and your family for years to come. Besides focusing on home decor and furnishings, there are other important factors which can make home a haven. Here are some tips for creating a safe and comfortable home for you and your family. *This post contains affiliate links.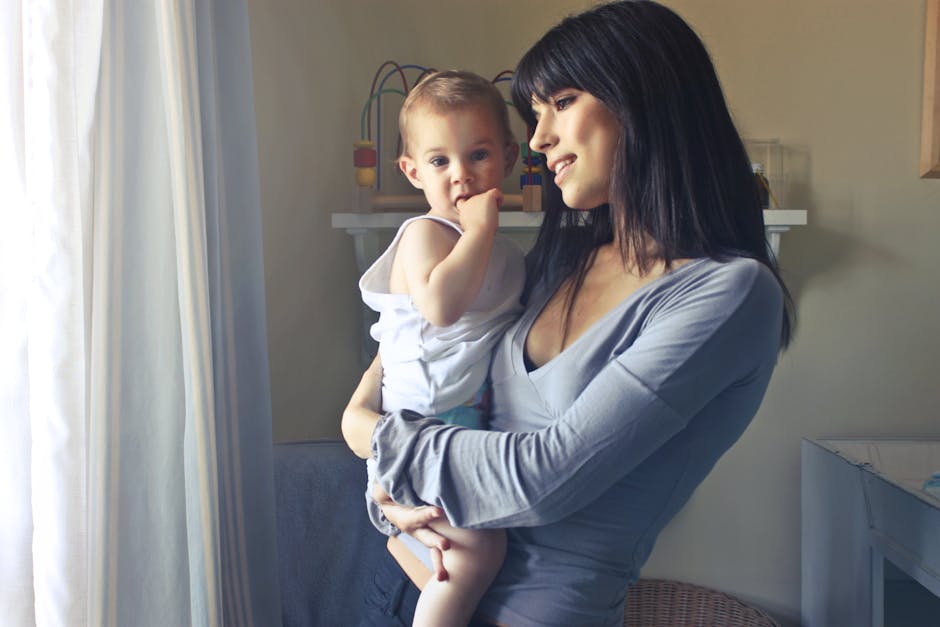 Safety First
As the old adage states, "a safe home is a happy home." Feeling safe is one of the basic necessities for well being, so mastering safety and security aspects should be the first step you take when making home your haven. Begin with the common sense approach of installing burglar-proof front doors. Protecting the property with home surveillance is a great way to reduce theft. Meanwhile, Spy Centre tools can serve as further security features. The latter devices can also be used to detect problems with babysitters and house guests.
Excellent Security Systems
A great security system can be the final defense, particularly if your home is trespassed into. The best home alarm systems can notify you of suspicious activity, such as a door being opened with force, as appropriate. Motion-sensitive floodlights can illuminate a front driveway or back garden, or any area of the grounds you would rather see lit up at night. A gate with an electronic lock can prevent people from entering your property through the front unless they are verified and authorized through the camera. With these efforts, you'll feel much safer in your home.
While you may have trouble finding a security system that matches your home's aesthetic, there are plenty on the market that are as low profile as possible. This means they are designed to seamlessly blend into whatever surrounding they are placed in. Look for systems that match the color of your walls, or the locations in which you are placing them for minimum visual impact. You may even wish to opt for a camouflaging solution like the ones that you can see here, which will allow you to use state-of-the-art security with very little aesthetic impact on the inside of your home at all.
Strong Property Borders
Strengthening your property borders is an important use of your time. In rural environments, sometimes property lines aren't marked out as well as they should be. It's not hard to see why, homeowners aren't always interested in putting up artificial boundaries, even if they denote ownership, because they can spoil the view of rolling green pastures etc. Yet we recommend that if you hope to protect your property well, that you use fences, hedges or other border alternatives to help mark where your property is. This, with no trespass signs, can make your stance abundantly clear.
Preparing Is Crucial
Taking things one step further, you also need prepare for unforeseen emergencies which may affect the structure of the home. This can be due to wear and tear inside the property or due to external factors such as weather conditions. In either case, being prepared for disasters will save you a lot of time, money, and hassle if those events do surface. Crucially, the knowledge of being ready to handle those problems can help you feel safer and more comfortable in your home.
Add A Sense Of Personality
Lately I have been sharing several inspirational interior designs posts featuring picture perfect rooms put together in style. However, it's good to remember that our homes aren't meant to be design show rooms. It is important to weave personal collections, vacation souvenirs and family history into our surroundings too. A home's decor and environment should tell a family story. Of course decorating with family or travel photos is one of the easiest ways to do just that. Turning photographs into canvas art is another creative option. Those sentiments can also extend to celebrating your passions in life. Whether it's adding music memorabilia or prints of your favorite artwork, these touches are what make a house truly feel like home.
Gallery walls are all the rage and can give you a chance to play around with adding personality to your home.
Think About Comfort
There's no denying that appearances are crucial to the home's overall vibe. Since decorating and collecting is my passion, it is easy to get carried away and want to focus on decor and the "fun stuff." In reality, however, it's far more important to think about comfort and function. This is especially when considering the bed, as a good night's sleep will bring a whole host of benefits. Then again, it's also important to make the right choices regarding sofas and chairs as well. Everyone wants a place where they can curl up with a good book or take a nap. Use lots of pillows and plush throw blankets for added comfort.
Save Time For Family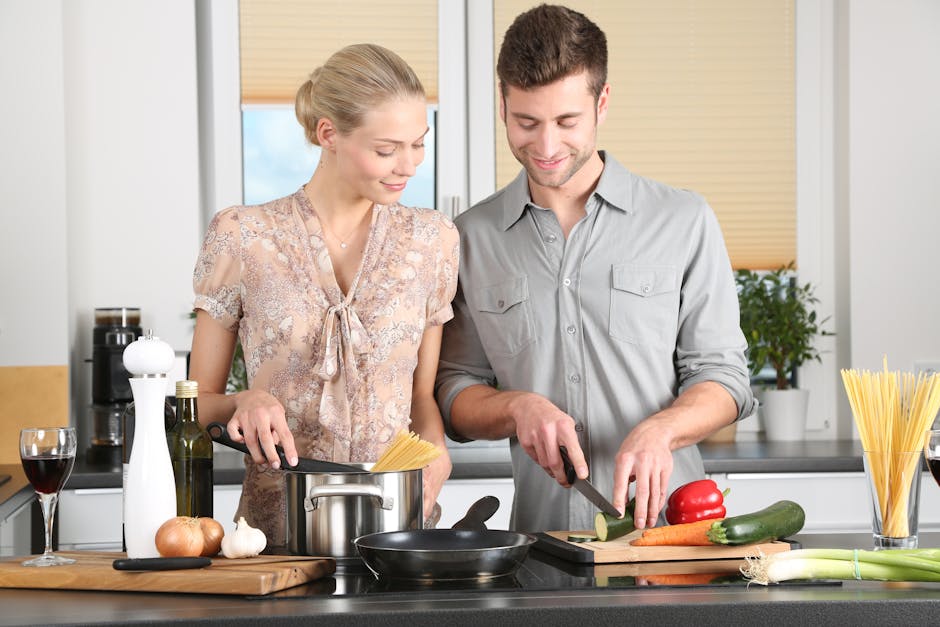 A few extra splurges can help save time and money, and reduce stress. If you let technology do a little work, you'll have far more time to embrace the family. Cleaning can be very time consuming, but there are a few modern gadgets that can cut down on some of the work, especially when it comes to cooking. You can find a wide array of kitchen gadgets at Zyliss can save time in the kitchen.
Create Curb Appeal
Your feelings towards the home begin long before you step inside the door. The external attraction of the property is hugely influential on how you feel about your home. Having a sense of pride of ownership is very important. In my post Five Exterior Home Improvement Ideas I discuss some routine maintenance tasks and some easy ways to create curb appeal. Painting or simply cleaning the siding of your home is a great option. Plants and bushes add natural beauty that will increase property value. If lawn maintenance is a concern, consider extensive landscaping including hardscaping materials.
Utilize The Space In An Efficient Manner
No matter the size of the home, it's the way in which you use it is far more crucial. Getting rid of clutter is the first step toward maximizing space and creating a calm and welcoming environment. Analyze your lifestyle and check whether or not you actually need many of the items you possess. If they are simply clogging up space, it's time to declutter and purge.
Creating a comfortable home also means having a bit of order, organization and cleanliness. There are a variety of ways to make better use of the space within your home. Investing in stylish storage and using shelves for display can help tremendously as far as keeping clutter down.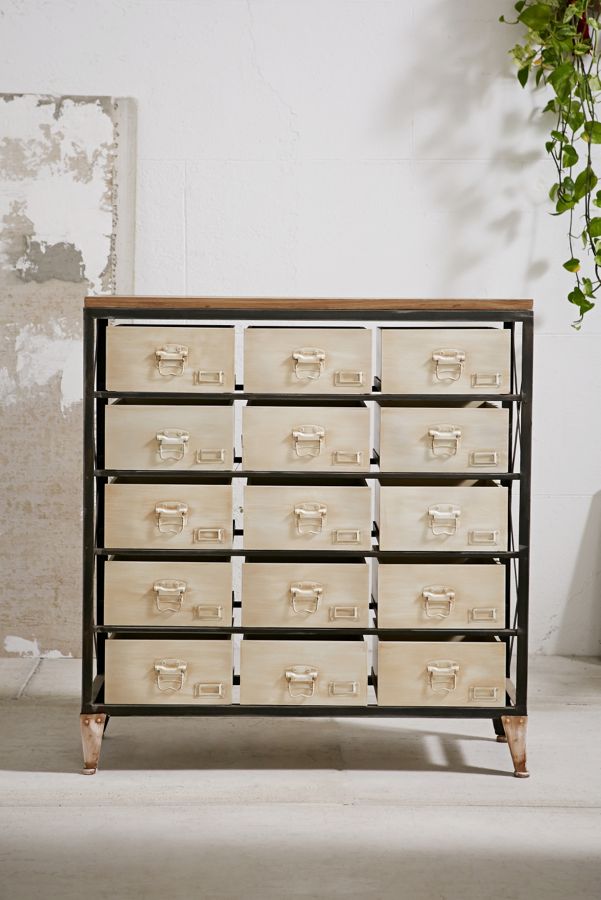 Installing hooks behind the doors and filling hidden spaces such as alcoves can really help keep things in order. On a similar note, DIY projects that convert unused rooms into offices or guest rooms or even builiding a book nook under the stairs are great ways to maximize space.
Creating a safe and comfortable home can be easily achieved using the tips shared here today. Preparing for emergencies, taking care of exterior updates and investing in a few time saving gadgets will allow you to enjoy more time in your home with family and friends. Choosing comfortable furnishings and filling your home with personal treasures, photos, collectibles and decor will set your home apart and make it your haven. It seems like the list for home improvements and renovations can be forever long, but what is most important is being safe within our homes with the people we love, and having a sense of gratitude while we work to achieve our home goals. With that in mind, it's Friday night. Time to relax and enjoy some family time! Have a great weekend friends!
Amber