Most homeowners would agree that there's a huge difference between buying a house and creating a home. A house is a physical structure that can simply be purchased, whereas a home is something that evolves over time. I have moved many times over the past few years, as my husband and I have enjoyed the process of renovating and "flipping" a few houses. While it can take a while to truly bond with a house, here are a few tips I have learned that will help you get settled in and connect with your new home as quickly as possible.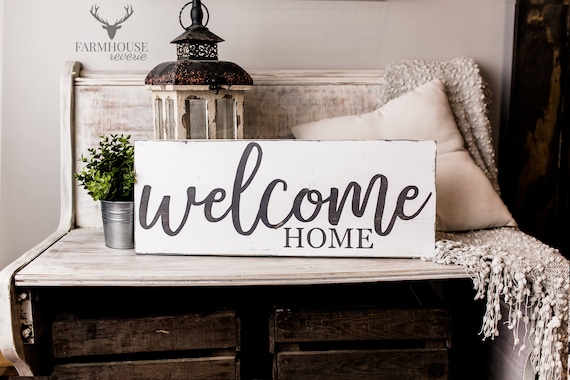 Get Started Right Away
Mortgage rates are great right now, so you might be thinking of moving, or you may have just moved recently. Just remember that it can take some time to adjust to your new home. One of the best tips with regard to making a new house feel like home is to take immediate action and build momentum before you get overwhelmed by a house full of boxes and totes. It's best to get started cleaning, unpacking, and organizing as soon as you take possession of your new property. First things first however…if you notice any pests or other household problems, you may require the professional services of a company like ABC Home & Commercial. It's obviously best to take care of these prior to unpacking! Once you are sure you are pest free, then it's on to the cleaning!
Ask Ana Moseley
It is very important to thoroughly clean your new home before unpacking and getting settled in. In addition to the rational, scientific need to clean in order to kill germs, the emotional aspect of cleaning your new home is a powerful process as well. There are many emotional benefits of cleaning your new home. In the process of deep cleaning you will have the chance to connect with your new house and feel united with the space. You will become acquainted with every nook and cranny and start to get a feel for your new space, as well as what it will need to become your true home over time. Above is a wonderful cleaning checklist and blog resource you can check out for some fantastic cleaning tips when moving to a new home.
Almost every house will have an scent that lingers after the previous owners have moved. If your home is a new construction, it may also smell like new building materials. Diffusing essential oils is a great way to clean the air while filling the space with a familiar and comforting scent that will help you feel more at home. It can also promote a positive and uplifting vibe. Don't rely on essential oils to mask the smell of mold or mildew! If you suspect or see any signs of mold in your new home, immediately contact a mold remediation company or local restoration contractors.
Unpacking
The longer you leave things cluttered in boxes, the more overwhelmed you will feel. Even if you don't have a budget for all of your dream home improvements, new furnishings and decorating extras, you can make your house feel like home by getting settled in as quickly as possible. Start by unpacking clothing, toiletries, and cleaning supplies, as well as stocking the kitchen cabinets and setting out anything else that provides general comfort. The old quote, "how do you eat an elephant – one bite at a time" is really just an analogy for this principle. While the task of unpacking may seem overwhelming, if you create a strategy you can get the job done effectively. There are many resources online to help you unpack in an an organized manner.
You might want also think about renting storage units for your less important furnishings, as you will then have more space in which to clean and organize your new living space, and then move other things in later.
Make Your New Home Your Own
It's important that your house feels like it belongs to you from the start. There's a strong chance your new house will have remnants of the previous owners tastes and preferences in terms of its style. Even if the house might have been stripped back to the basics, and you are starting with a blank canvas, there's still likely to be a feeling of it belonging to someone else. Therefore, it can be symbolic and celebratory to add a brand new decorative piece as soon as possible in your new home. I really love some of the popular farmhouse style signs or throw pillows that can create a "welcome home" vibe.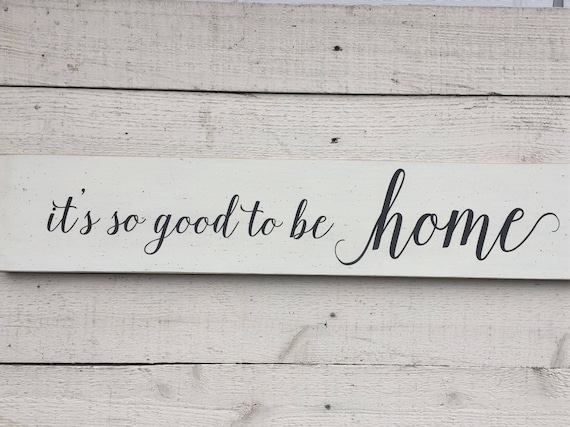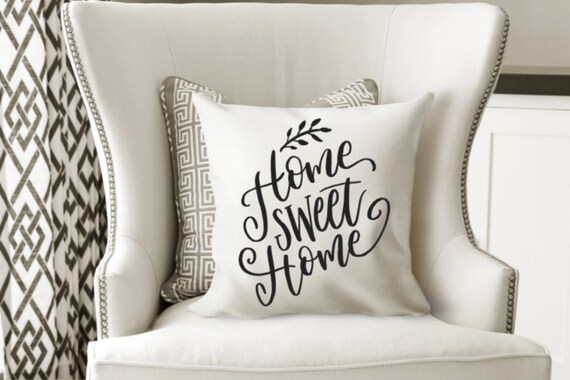 If there is one thing that you will find that most people overlook when it comes to renovations, it is the importance of natural light. When you are creating brand new spaces in the home, you should be mindful of how light interacts with the room. Using neutral colors will help make rooms feel brighter and cohesive. As a bonus, if you can afford to update your windows or add windows, this will help to increase your home's property value.
Your family is also likely to have certain items they feel a strong emotional connection with. Just like a child with a teddy bear, there's often a few pieces of furniture that just feel like home… whether that's an old coffee table you've had for many years or a painting that's been in your family for generations. While it's important not to clutter your new home in the first few weeks so you can get a good feel for the type of decor it really needs and to let it "speak" to you first, it always feels good to put out a few photographs or favorite familiar decorative accents that allow you to immediately start feeling more at home in your space. Perhaps a cute wreath on the front door with your family's initial is a great place to start.
While only time can truly help you bond with your new home, following these simple suggestions shared here today can help you feel more comfortable in your new space if you have just moved. Even if you have lived in your home for some time, a good deep cleaning, decluttering and decorating with personal items can help you bond with your home. Most importantly, you will find that home is where the heart is by concentrating on making memories with family and friends no matter where you live. When I get frustrated with not getting any projects accomplished on my home "to-do" wish list, I slow down and practice gratitude for the home I have, and simply refocus my priorities on celebrating family time within our home. If you are struggling with the stress of a move or are dissatisfied with the current home you have, I encourage you to try this last tip. It works for me every time!
Enjoy your home my friends!
Amber
Home Sweet Home Script Design White Wash 25 x 24 Inch Solid Pine Wood Pallet Wall Plaque Sign