Every home becomes a little outdated after a while. No matter how cozy and comfy our humble abodes may be, it's likely that we've all probably let the appearance of our homes slip a little over the years. Giving a home a little TLC each year can go a long way as far as keeping it looking fresh and stylish, and spring is the perfect time to do just that. Of course, freshening things up a bit doesn't have to be a huge time-consuming and budget breaking ordeal! Whether you are looking toward a full home decor refresh or simply to increase your home's improve your curb appeal. Here are some easy ways to spruce up your home this spring. *This post contains affiliate links.
1. Clean, Organize, And Declutter!
The best way to improve your home's design is to clean, organize and declutter! Nothing makes a home look better than when it's organized! Although I am no minimalist with vintage decor, I work very hard to "curate" my collections to keep things from looking cluttered. It's not just an aesthetically appealing move, but a practical one. There are so many cute and stylish organization bins, baskets and totes to choose from these days too, so organizing doesn't have to be so boring!
Extra Large Home Storage Basket (20x15x11) – Farmhouse Decor – Rustic Style – Perfect for Toys, Towels, Laundry
Home Traditions Vintage Metal Chicken Wire Storage Basket with Removable Fabric Liner
Winter and early spring is a wonderful time to sort through your belongings and figure out what you can part with. You can start preparing for a spring yard sale to make a little extra money to go towards any renovation or redecorating projects you are planning. Once your home is decluttered, you'll be surprised by how much better it looks, and feels! Investing in cute storage baskets will help keep things organized and add fresh style at the same time.
You could also add some shelving on the walls to create additional storage space in an attic, basement or garage.
FLEXIMOUNTS 1'x6′ Wall Mounted Storage Shelves
2. Choose Timeless Designs
If you are looking to do some spring redecorating and you want your home to look refreshed, and stay looking refreshed, choose timeless designs. You won't have to worry about following trends that quickly go out of fashion. For example, a truly beautiful classic style dining set will allow you to eat in luxury.
Tommy Bahama Home Cypress Point 5pc Atwell Dining Room Set in Hatteras Gray
Homelegance Marie Louise 9 Piece Dining Room Set In Rustic Brown
Be careful of trendy and modern furniture which run the risk of becoming outdated if they're too lavish and exaggerated. Simply use artwork, or small accent pieces that are en vogue, and as trends come and go you can inexpensively swap these items out for something newer that will keep your home from looking tired and dated. New, updated throw pillows are always a good idea!
Classic design is timeless because it isn't tied to any particular time period. For example, wooden flooring stands the test of time better than carpet which can become dirty and worn quickly. Wood is also natural, and natural design always looks great! Incorporate more natural elements such as wood, flowers and plants as aesthetic pieces for your home.
If you decide to do a whole new redecorating refresh, keep in mind that patterned wallpaper can be fun but there is always a risk of it becoming dated or, you will just get tired of it. Instead of painting your home with dark colors, go with paler and lighter hues! In the current era of interior design neutrals are all the rage, and painting your wall in a neutral shade gives you much more freedom to play with color and style in your decor. This also makes it easier to design the rest of your home on top of what is essentially a blank canvas.
Another way to modernize your home while saving on energy costs is to install solar panels.Residential solar panels are becoming more popular for several reasons:
3. Boost Curb Appeal
As a final tip to spruce up your home, you should look at your home exterior features.. Interior design is important to make your house feel cozy and comforting, but the outside "curb appeal" of your house is crucial to making your home feel updated and welcoming. Each spring or summer it's a good idea to pressure wash the outside of your home by hiring a company that offers this service as soon as possible to get your exterior looking fantastic once again. If there are any repairs or outdoor home maintenance tasks to attend to, don't put them off. For example, you might need to repair or your garage door and clean out the gutters.

.
Plant some flowers to give your landscape some color and vibrancy, or add classic style with urns or evergreen topiaries. Don't forget to trim hedges and keep your lawn cut on a regular basis. Even if you don't have a lot of landscape plants, one priority you'll want to take care of is the grass.
Even if a full landscape overhaul isn't feasible, a grouping of potted plants in a cute vintage garden wagon or large galvanized trough will instantly refresh your yard with color and charm.
For a really easy but drastic update, paint your front door a bright color and add a fun "welcome" decal! You can also change your mailbox for an easy curb appeal update. Wall-mounted mailboxes look classic and elegant.
If there are any repairs that need making, then you need to make them. For example, you might want to repair or to paint your garage door and clean out the gutters.
Don't forget to make your porch or patio area feel comfortable by getting some cushioned seating and perhaps even a dining table for some outdoor evening meals with the family. Your garden should feel like home and look vibrant and well-designed at the same time.
If any areas of your porch, deck or siding need to be repainted or restained, it should definitely be a priority for your home refresh. Next you should turn attention to concrete or patio repair. If you're paving is uneven you might consider a concrete leveling service, to straighten it out.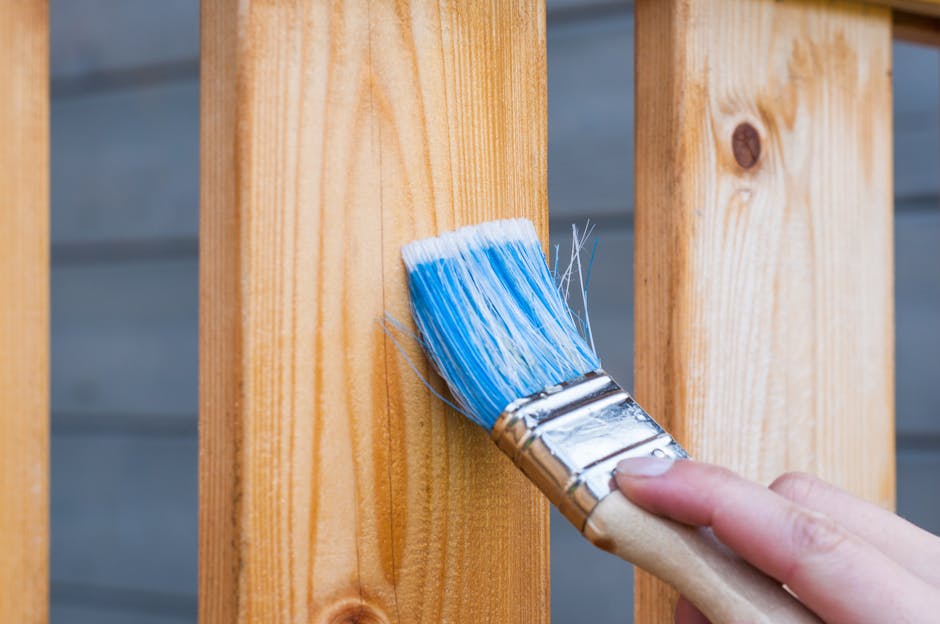 It's time for a spring refresh!
Just remember that all of these ideas mentioned here that can be accomplished with a little bit of planning and effort. To keep your home looking great, follow these three tips:
Clean, Organize and Declutter.

Choose Timeless Designs

when updating furniture and decor or considering repainting

Boost Curb Appeal

by cleaning up the yard, porch and deck areas and adding some landscaping or potted plants.
Enjoy your beautiful, refreshed and inviting home sweet home this spring!
Amber