Welcome dear friends! Today I am honored to be joining my friend Marty of A Stroll Thru Life and 14 other talented bloggers for the Inviting Summer Bedrooms Tours. *This post contains affiliate links. See my full affiliate disclosure for details.
If you are coming over from Sarah's beautiful bedroom at Thrifty Decor Chick or if you just happened to be visiting today, I am so happy to have you here!
During the summer I don't spend too much time in our bedroom during the day, but this past week it has been too hot to do anything in the garden and it also rained quite a bit. I found myself wanting to just kick back on my bed with some comfy pillows, a good book and a cup of tea on the rainy evenings.
Not much has changed about our bedroom since I shared our Cottage Bedroom Makeover Reveal back in early spring 2018. We have been loving our bedroom since then and have no plans to change it anytime soon.
Our bedroom has a mix of masculine and femine touches. I like to keep fresh or faux flowers on my thrifted vintage bedside table just becuase I love having the vintage romantic-cottage ambiance, (and I must have flowers, always and always!) For early summer I used some gorgeous, realistic faux peonies in a glass hobnail vase.
A Simple Summer Bedside Bouquet
It just so happened that we had a hard summer rain on the only day I had free to take most of the photos for this tour. The rain battered and broke some of my flowers in my new backyard cottage garden. I decided to salvage as many of the broken flowers as I could to make a "rainy day-simple summer bedside bouquet" for the thrifted vintage table that I repurposed as a nightstand.
The unexpected combination of flowers in my spontaneous rainy day bouquet turned out to be so pretty. The bouquet was truly no fuss and there was really no arranging involved. After the rain storm I simply looked around in my flower beds for flowers or herbs with broken or bent stems, cut out those individual flowers, and stuck them down in a thrifted glass hobnail vase.
Summer is when I have the most free time for leisurely reading. The bedroom bookcase is full of most of my favorite books, including my collection of decorating and gardening books, Christian reading material, and classic literature.
I love the slower summer days which seem just right for getting lost in a good Jane Austen novel. This summer I have chosen Northanger Abbey.
I adore the beautiful summery cover of the book which matches beautifully with my perfectly-imperfect bouquet. I am loving the simple summer bedside bouquet so much that I might arrange a larger one with a similar combination of flowers to enjoy on our dining room table.
Echniacea Purpurea (Purple Coneflower)
Russian Sage
Eucalyptus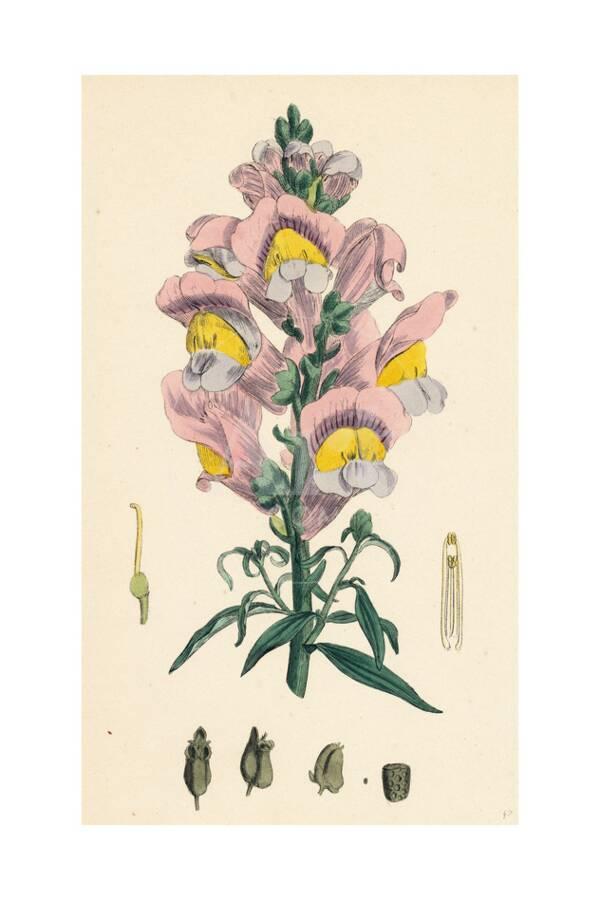 Snapdragon
Maison d' Hermine Miller 100% Cotton Toile Decorative Pillow Cover Antique Green
Having plenty of extra pillows is essential for comfort when I am reading on my bed. I always keep extra pillows or throws in the French basket that fits just perfectly under the bedside table. This beautiful green toile pillow cover depicting a fishing scene is so perfect for summer.
As I was taking these photos the sun was just going down, which created the perfect vintage glow in the bedroom (no filter needed!) The flowers are still slightly wet from the rain storm, which almost makes this photo look like a painting.
This summer we decided to cancel our beach vacation at the last minute due to concerns regarding the pandemic and social climate. Keeping a lovely seashell by my bed adds a tiny bit of coastal summer vibes and helps me feel connected to my beloved seashore. When I want to get lost in thoughts of the ocean I can always "listen to the waves" by holding the shell up to my ear like I did when I was a little girl.
For now my traveling adventures will have to be enjoyed in my comfy bed, lost in Jane Austen's world. With all that is going on in our world, I think I am okay with that!
…And now I am off to tea time in Georgian England!
I hope this post has inspired you to gather whatever flowers you may have around your home or neighborhood to create a simple summer bouquet to brighten up your bedroom (or any room) for summer. By the way, if you have never taken the time to enjoy a Jane Austen novel, I highly encourage you to do so!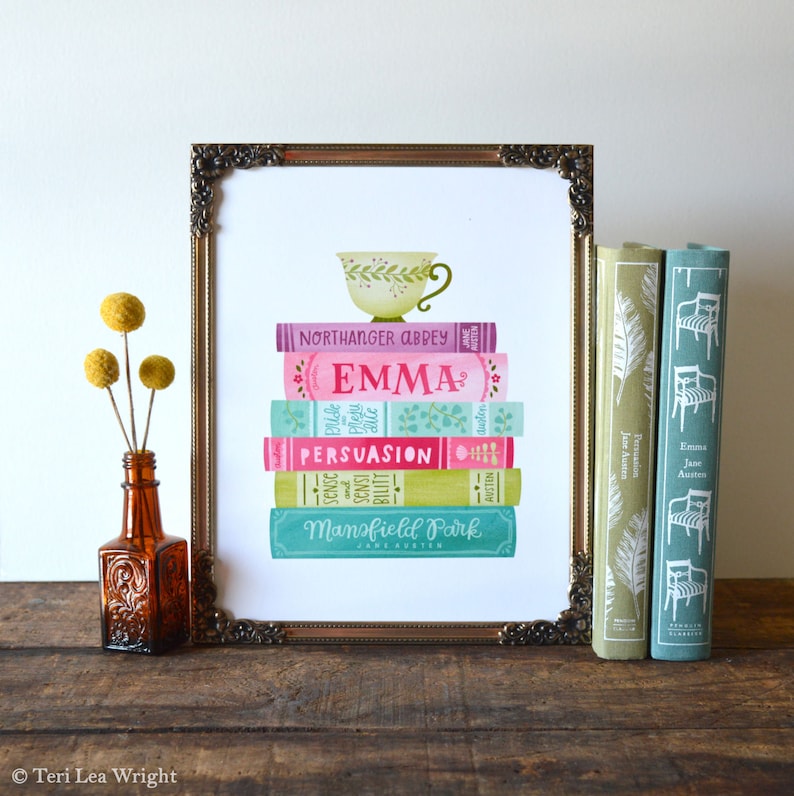 Etsy
For more bedroom inspiration visit Tamara's gorgeous bedroom at Citrine Living who also shared today. If you missed any of the other inviting summer bedrooms on the tour this week you can find them via the links at the end of this post.
*If you purchase an item I may receive compensation at no additional cost to you. See my full affiliate disclosure for details.

If you missed all of the beautiful blogs below:
Monday Lineup – July 20
A Stroll Thru Life , 11 Magnolia Lane , Remodelando La Casa
Tuesday Lineup – July 21
Clean & Scentsible , Hymns & Verses , Decor To Adore , Far Above Rubies
Wednesday Lineup – July 22
Fox Hollow Cottage , Inspiration For Moms , Life On Cedar Lane , Pink Peppermint Design
Thursday Lineup – July 23
Our Southern Home , White Arrows Home , Stone Gable
Friday – July 24
CitrineLiving , Thrifty Decor Chic , Follow The Yellow Brick Home
Sweet summer dreams my friends! Thanks for visiting today!
Amber
Sharing at these great link parties:
All About Home Thursday Favorite Things