Recently I was going through my blog and thinking of new ideas for exciting posts for 2018, and I noticed that I didn't have very many posts in my Vintage Style category last year. Because vintage decor is my forte, I decided to really concentrate on bringing my readers more posts pertaining to vintage style, and also expanding the category to include posts on vintage decor from eras that I may not personally use in my home, but appreciate for the historic value. This year I have challenged myself as a decorator to begin to broaden my decor horizons to include other types of popular styles such as Hygge and modern Boho Chic which is all the rage. *This post contains affiliate links.
Decor Flashback
While embracing trendy modern design may sound contradictory coming from someone who is vintage fanatic, many modern styles essentially are based on mid-century, 1960's "Mod" or 1970's Boho (Bohemian style) decor, and those styles often reflect earlier time periods as well. Even those of us who prefer shabby chic and French Country styles can incorporate some 1960's junkin' finds which can translate into a modern boho chic look for an updated vintage style.
Source: Better Homes And Gardens
Well-known as a time of liberal movements and great change in society, the 60's left a true imprint on the world, altering everything from technology to home decor. For this post, the latter is the most important. As a lot of color is predicted to be big in 2018, we are going to be seeing a return of some 1960's decor with a bit of a modern and classic edge. The popularity of the TV show, Madmen has really sparked an interest in 1960's decor and fashion styles.  Today I will be taking a look at the 1960's decor styles and how you can use those groovy junkin' finds in your home without making it seem too "far out." I will mainly be focus on designing a 1960's style home office.
Source: Better Homes And Gardens
While admittedly a lot of the decor from the 1960's will elicit the response, "What Were They Thinking???," it is possible to take some of the truly artistic designs and incorporate them beautifully. Even if you just aren't feeling an all out retro vibe, today it is easy to mix decor elements from all eras, and the 1960's designs are becoming a focal point.
Designing A 1960's Style Office
If I were to design a 1960's style room, I would choose an office. Using vintage style office furniture, lighting and artwork could make it a great place to do some blogging about all things vintage. This post will be exploring the different components required to create a stunning 60's office, along with some inspiration to help you along the way. 
I really love this office! Check out that fab "entertainment center!"
As seen in this popular Pinterest photo below, many 1960's decor style elements have made a comeback in a big way, giving a modern office space a retro vibe. Even those who prefer a neutral pallete can incorporate 1960's decor style through furnishings and accessories.
Designing A 1960's Office
With the rise in popularity of 1960's decor styles, capturing this decade hasn't been easier since the time itself, and this is well worth taking advantage of. Here are some ways to stylishly incorporate the sixties into your home office.
Nowadays, paint is possibly the most common way to make a room look and feel unique. In the past, though, options like wallpaper were a lot more popular. When most people think of wallpaper from the 1960's, they shudder. Large "flower power" and busy paisley prints in avocado green, mustard yellow, hot pink and orange just won't work for most of our homes today. However, textured wallpapers such as grass cloth were also used in the sixties. They have really made a comeback and are a top predicted design trend for 2018. This gorgeous room with grass cloth wallpaper and a 1960's style chair looks anything but dated.
A solid wallpaper in the office will provide a more calming space for working. Grass cloth can give room a warm and classy look, although there are plenty of other 1960's wall paper styles that might be appealing regardless of the type of job you'd like to do. The process of wallpapering a room can be expensive and hard, requiring the help of an expert if you'd like to do it correctly.
With your walls sorted out, it will be time to think about the lights, door handles, and other fixtures which are dotted around your home. Since  the 60's was a time of cultural exploration, items like these were often built to look nice rather than do a good job. This has left the world with loads of inspired products for the home, and they can be found everywhere. A lot of the common styles from this time are considered horrid, while others are timeless, and will look great in any room. I find office lighting from the era is my favorite. Desk lamp styles of the time period are extremely popular today in farmhouse style and industrial style rooms.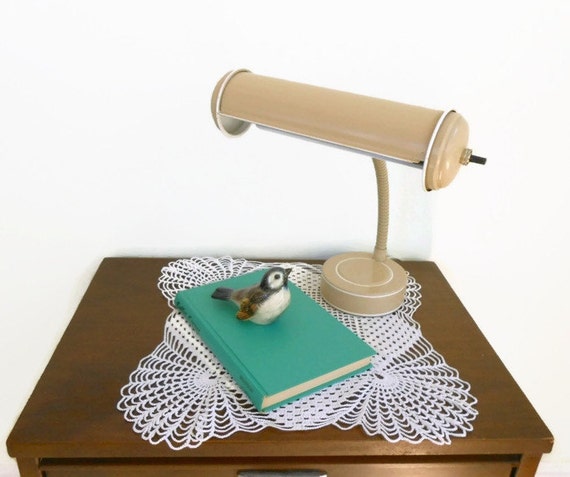 Vintage 1960's Lamp Etsy
Not all 1960's decor has to be "mod" looking. There are even 1960's decor options for those of us who prefer shabby chic and French Country, farmhouse or cottage styles. Designing a 1960's shabby chic office could be charming with the right vintage accessories.
A beautiful 1960's milk glass lamp would be perfect for a desk.
Wall lighting is another option for a 1960's office.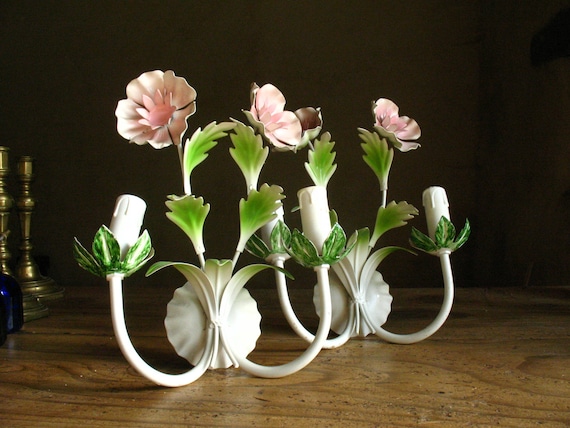 1960's French Tole Wall Sconces
With the popularity of Hygge design this Danish wall sconce would be a perfect way to incorporate a bit of 1960's design while also appropriate for modern farmhouse style rooms too.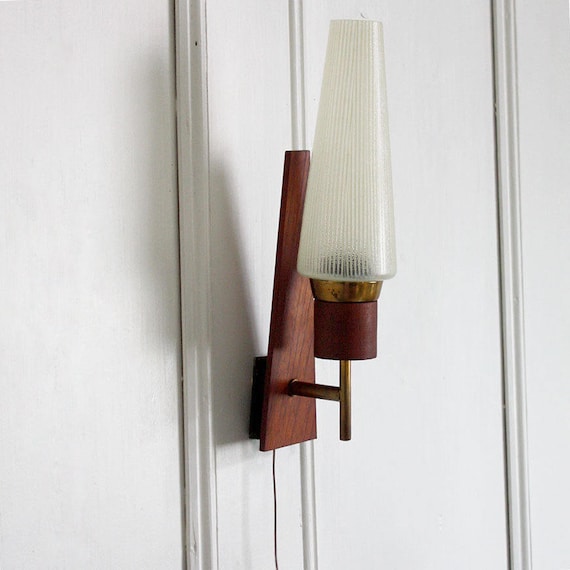 1960's Hygge Modern Farmhouse Wall Sconce Light
Don't forget a retro radio to listen to all your favorite tunes while you work!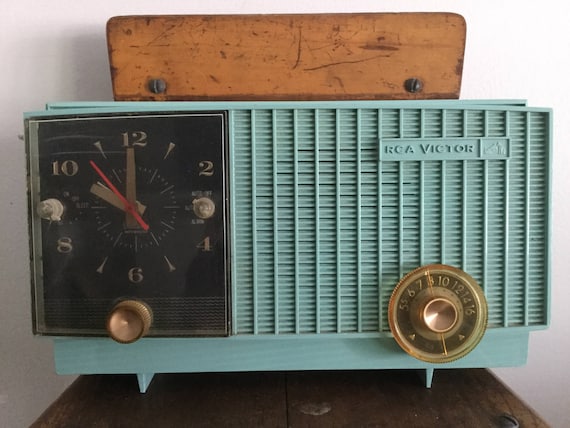 Adding vintage accessories such as small plants in retro containers or a kitschy wise owl to your desk is a super simple way to add 1960's style to an office.
Although you will more than likely be using a computer, a cool vintage 1960's typewriter would look great in a 1960's style office!
An office is a place which is primarily designed for working, and the furniture you buy needs to reflect this. A desk is the primary furnishing if most of your work is done with a computer, giving you a surface to work from and a place to organize important papers and supplies.
Options like Sunpan occasional chairs and small sofas can give guests a place to sit while you're working. Along with these, though, you'll probably want a couple of other items to bring it all together. Reviews can be an extremely powerful tool when looking for products like these.
Don't forget an awesome 1960's style book case too!
Source: Better Homes and Gardens
Finally, as the last area to consider, the 60's was an important time for artwork. Companies with the right imagery would vastly outsell those with nothing at all, and homes with the best art would always be remembered the most. With the 60's being all about free love, much of the artwork focuses around that theme, but there are other options to give your office some 1960's decor flair.
Vintage Pink Typewriter Wall Art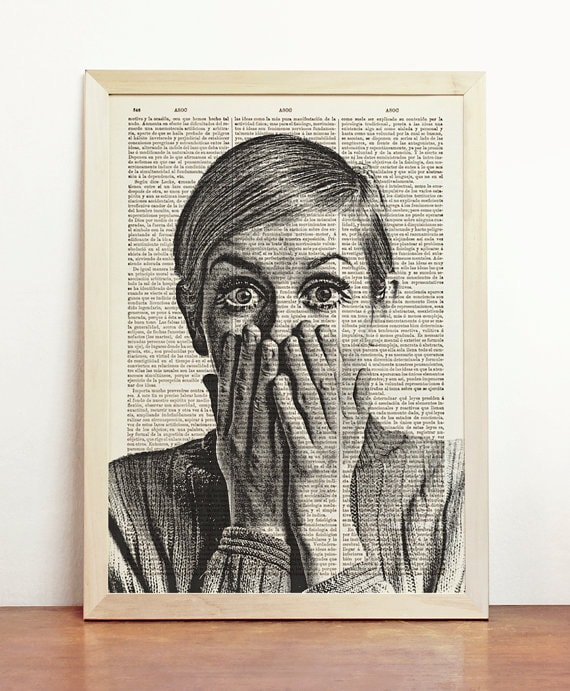 Instead, look for art which is reflective of the time period and will go with the rooms you've already designed, ensuring that everything is pulled together.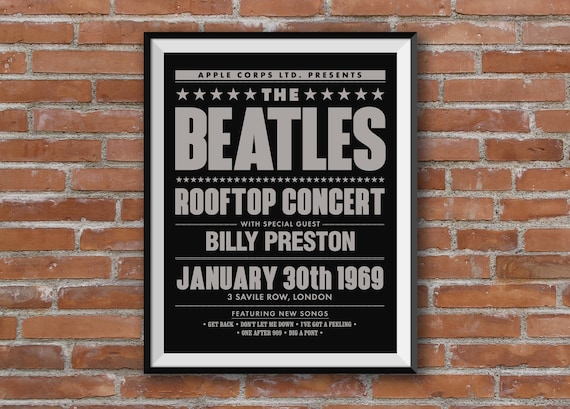 I hope you have enjoyed this post today and maybe you will consider incorporating some 1960's decor into your home or think about designing a 1960's themed office. I have to admit I was completely opposed to the thought of it before exploring this design trend further, but there are really some amazing vintage 1960's decor pieces that could work with my own style too. I also discovered that some of my shabby vintage junkin' finds that I was unsure about also from this era The decade is one which a lot of people look on with much interest. Going back in time is impossible, but creating a timeless look that is reflective of your favorite time period just takes a little bit of research, and a whole lot of junkin'! I will be keeping my eyes open on my next junkin' adventure for some sixties items to add to my Etsy shop for anyone who is really loving this trend. If you enjoyed this post, don't forget to subscribe by email below too. I love to connect other vintage souls!
Peace out!
Amber