Hello friends! Can you believe spring is just three weeks away? I am more than ready! I have been planning a spring dining room and living room refresh over the past few weeks, inspired by some beautiful products I discovered over at Birch Lane. Today I am sharing my spring decor refresh inspiration and the mood board I have created as a visual guide in the planning process. Take a look!
A Bright Spring Outlook for the Dining Room!
My main spring decor goal is to bring in more color overall and especially to refresh the dining room, which has been looking a bit "tired" with the overall neutral scheme I have used for the past five years. As soon as I spotted the Oriental Spice Marine Area Rug I knew it would do the trick. I have already received the rug and it looks gorgeous under our farm table! It's amazing how one small change can have such a huge impact! I am still deciding on a few other pieces for my spring refresh, which I am sharing below.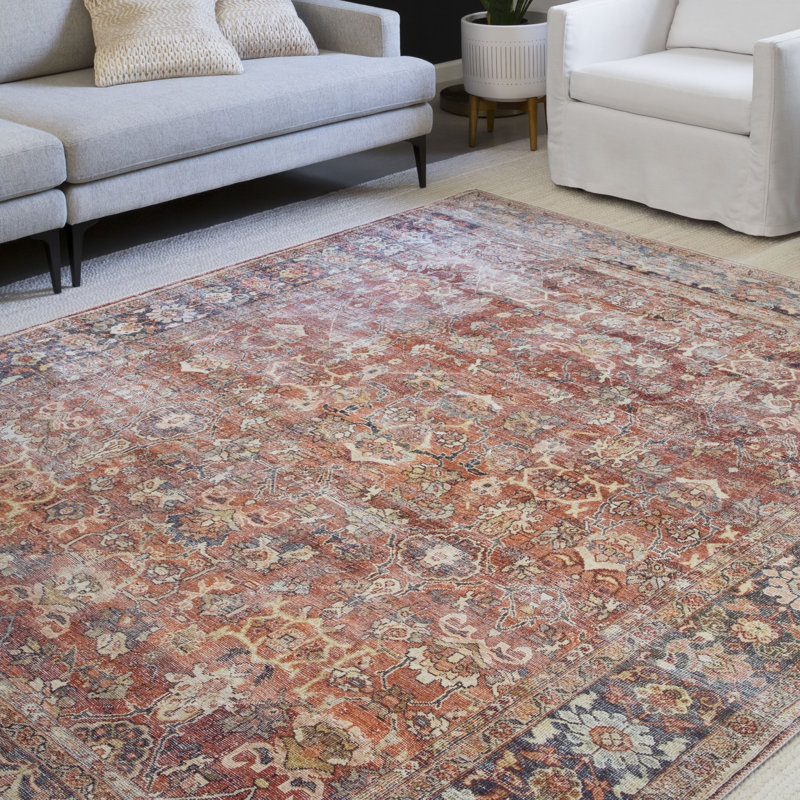 While I will continue to use a lot of green as my main accent color throughout our home, the rug has quite a bit of blue, rust and coral tones. This gives me an opportunity to play around with those new accent colors, which will really "spice" things up around here! There is just a bit of the mossy-olive green in the rug that I love, so I can pull out the green using pillows and other decorative accents.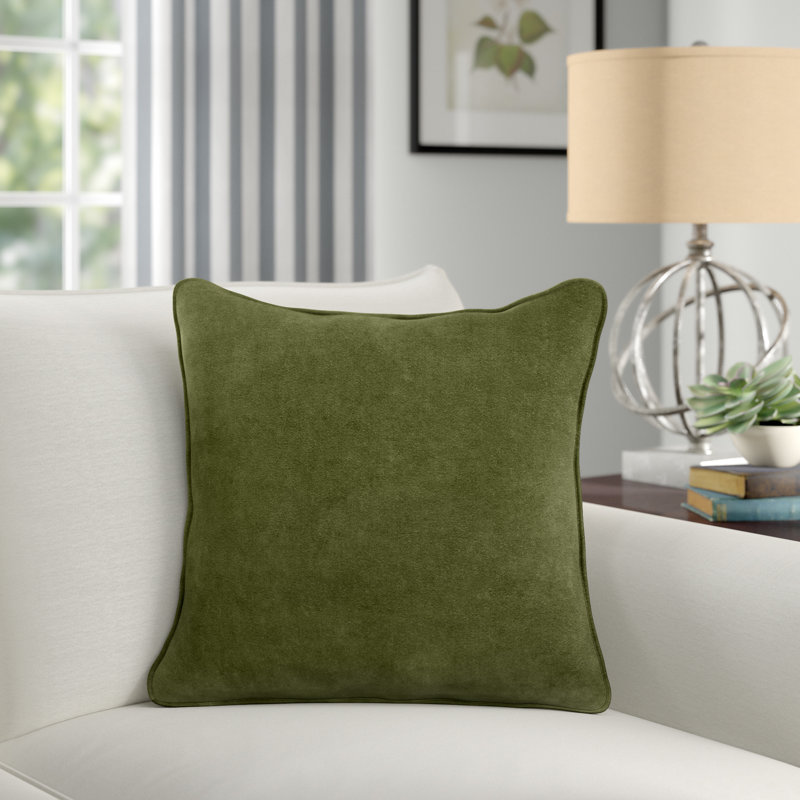 Rollins 18 x18 Cotton Throw Pillow Cover
I have several shades of green pillows, but I think this mossy green pillow cover is perfect for spring. Two of them would be so pretty on my neutral recliners in the living room! The rug can easily be seen from the living room sitting area as the two rooms are just separated by a pair of French doors, so the pillows would pull out the green in the rug. I like to keep the color scheme cohesive between the rooms so everything visually flows seamlessly.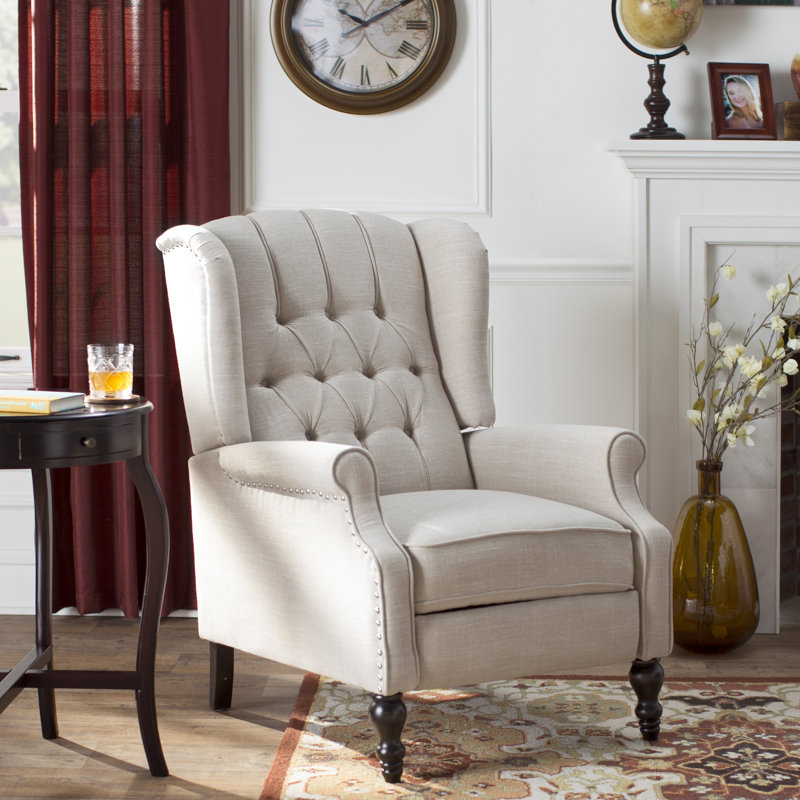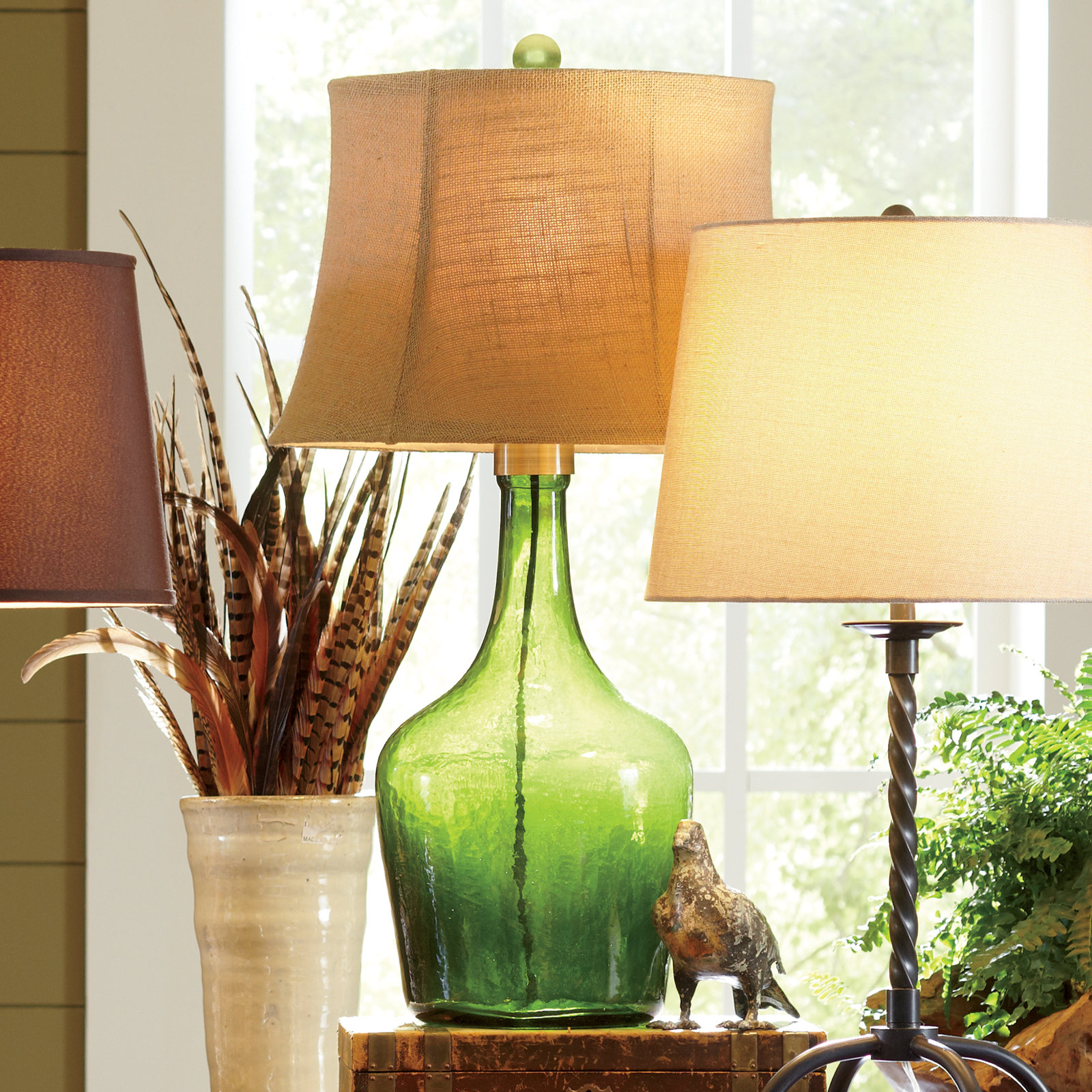 I would also love to find spot in the living room for this gorgeous green glass demi-john style Bofort Table Lamp.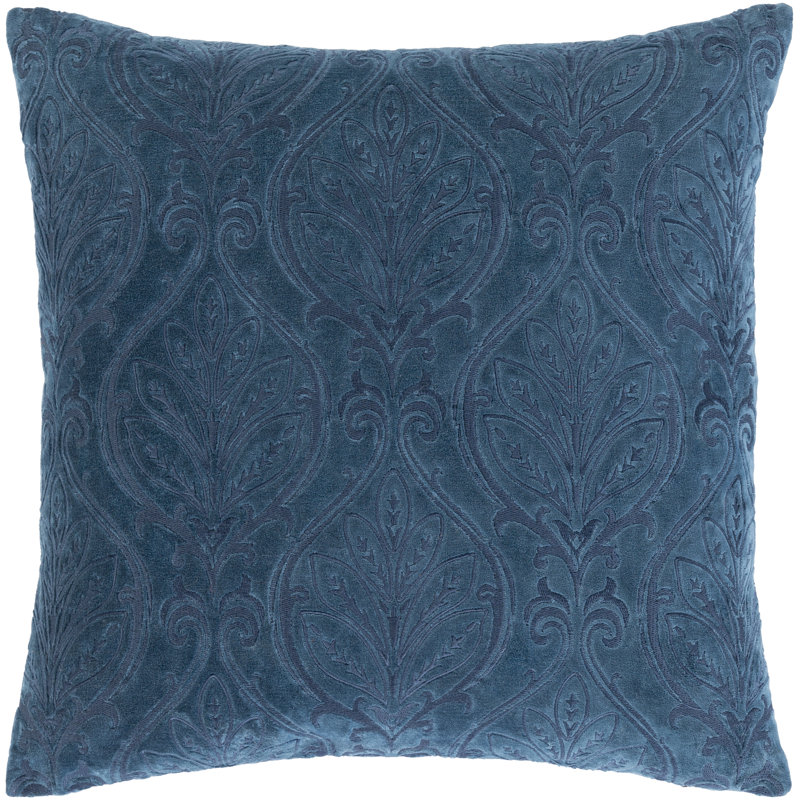 As mentioned before, the rug has a lot of blue in it, so I am also thinking about using blue pillows either in the living room or on the vintage church pew in the dining room. Oh, I just love this gorgeous vintage-style blue velvet damask pillow cover!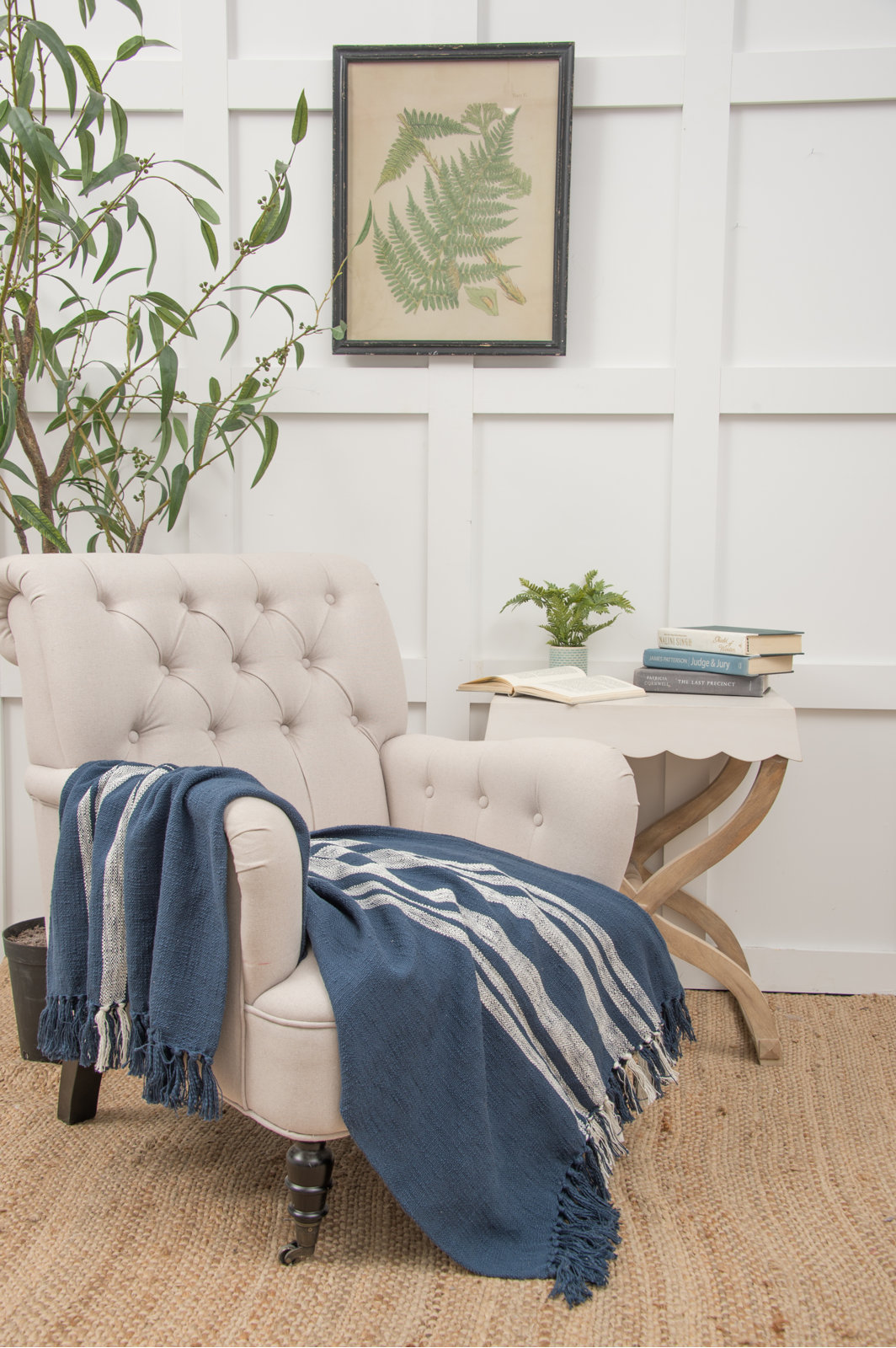 A lightweight throw is always handy to have on hand for spring. I could also bring in a little more blue with this pretty Aliana Cotton Throw. I love the stripes.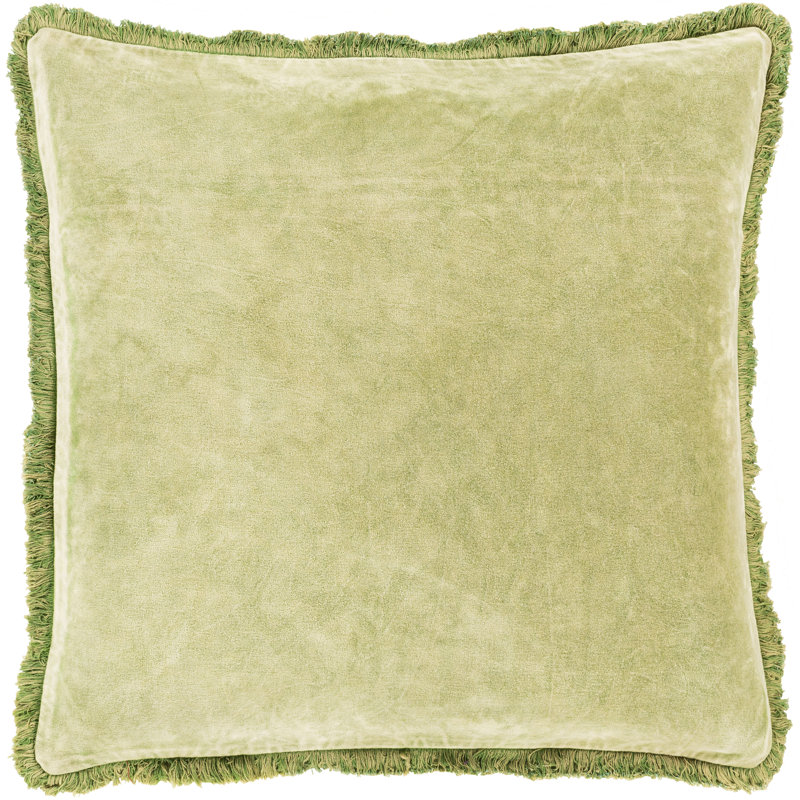 There is also the tiniest bit of olive-lime green in the area rug that I definitely want to pull out through accents. Using this lighter green Domingo Cotton Throw Pillow Cover on our dining room side chair would work nicely. The shade is so bright and cheerful! Decisions, Decisions!!!
Adding more texture throughout our home is another spring decorating goal. I am in love with the Bartel Oval Woven Sea Grass Basket! The French gray washed basket I was previously using on the farm table was a bit short and wide as a centerpiece, but this one will be perfect! Rattan and wicker are on-trend for 2021, and I always like to have one or two trendy pieces mixed in with my overall vintage decor to keep things looking up-to-date.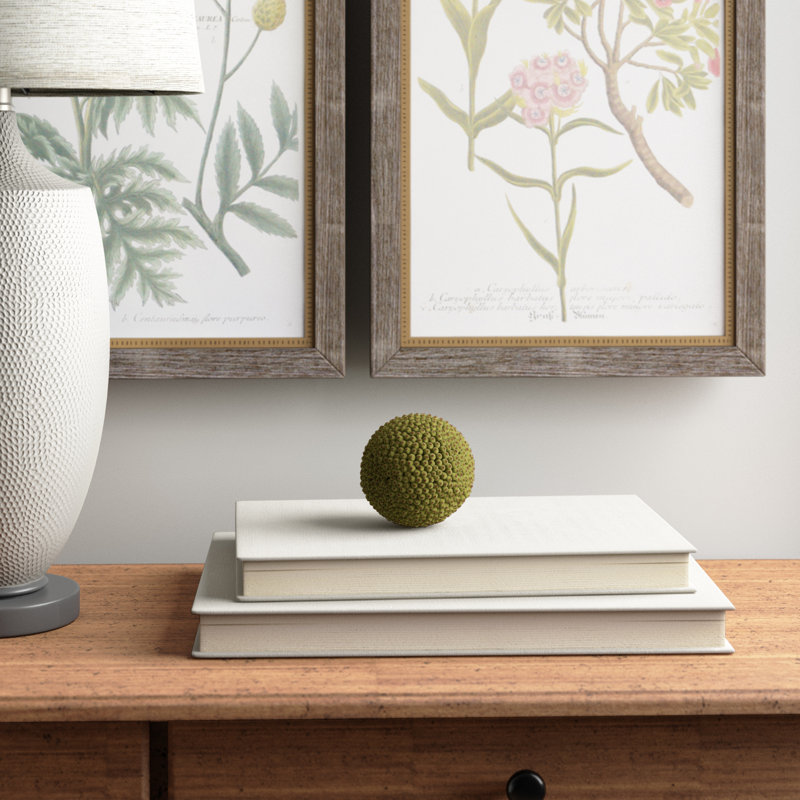 The basket would be so pretty styled with candles, dishes, a floral centerpiece, and various types of orbs and moss spheres. I love the texture of these Akron Berry Balls.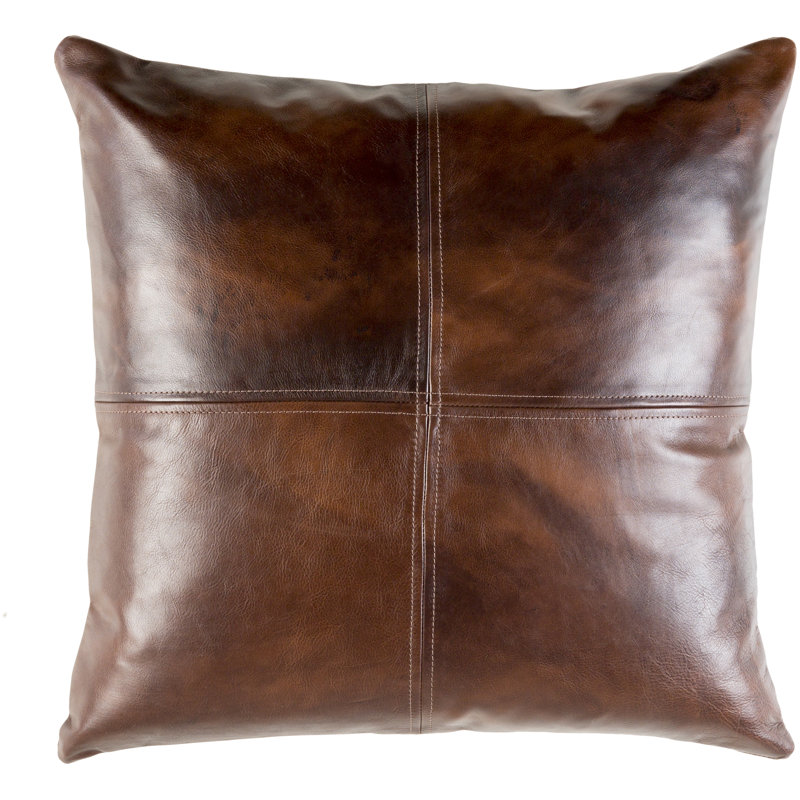 Even though it's spring, I am always all about leather. I like to incorporate leather (or faux leather) to give our home more of the traditional-English (and a bit of Southern) cottage vibes. Of course leather pillows can also evoke a springy-boho look when paired with macrame or other pillows with texture.
Baronne Genuine Leather Chesterfield Sofa
As mentioned previously, our dining room and living room flow directly into one another, so I like the idea of using leather pillows on our dining room church pew to tie in with our leather Chesterfield sofa in the living room.
Additional Stylish Decorative Accents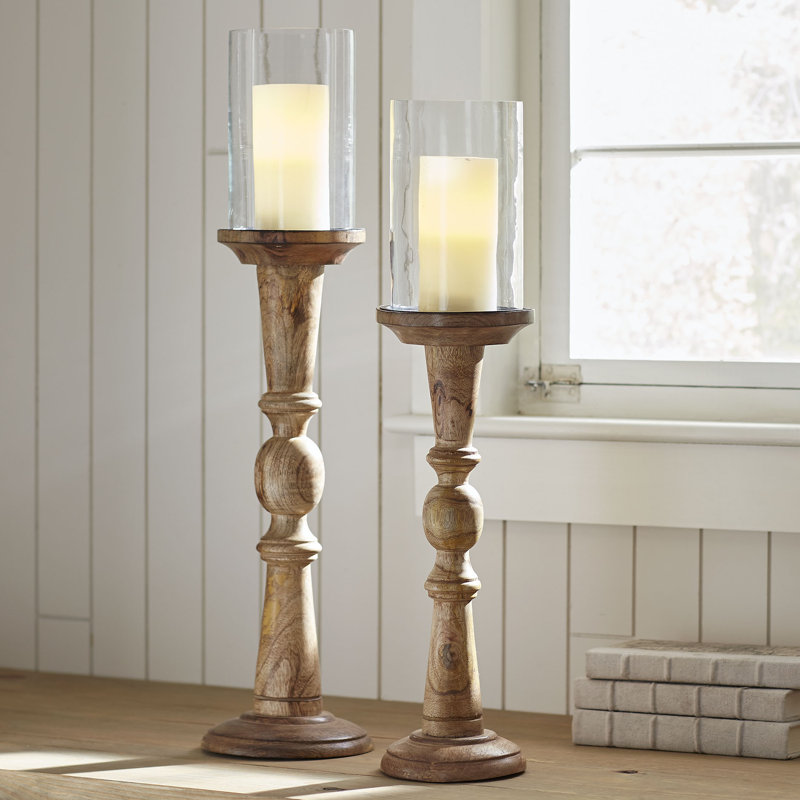 Candle holders and candles are always a good idea! I think this two piece tall glass wood hurricane set would look great on the farm table or mantel.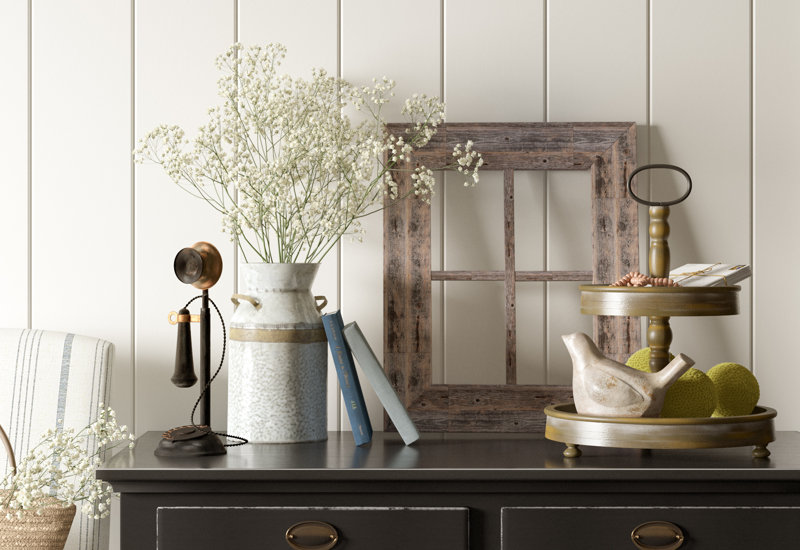 Tiered trays are all the rage! The Lawler 2 Tier Stand Tray shown here has the rustic-farmhouse look that I also love. It would be so fun to style with little spring plants, spring birds, and Easter eggs.
These Green Glass Decorative Bottles filled with pretty faux spring flowering branches could be used just about anywhere in my dining room or living room.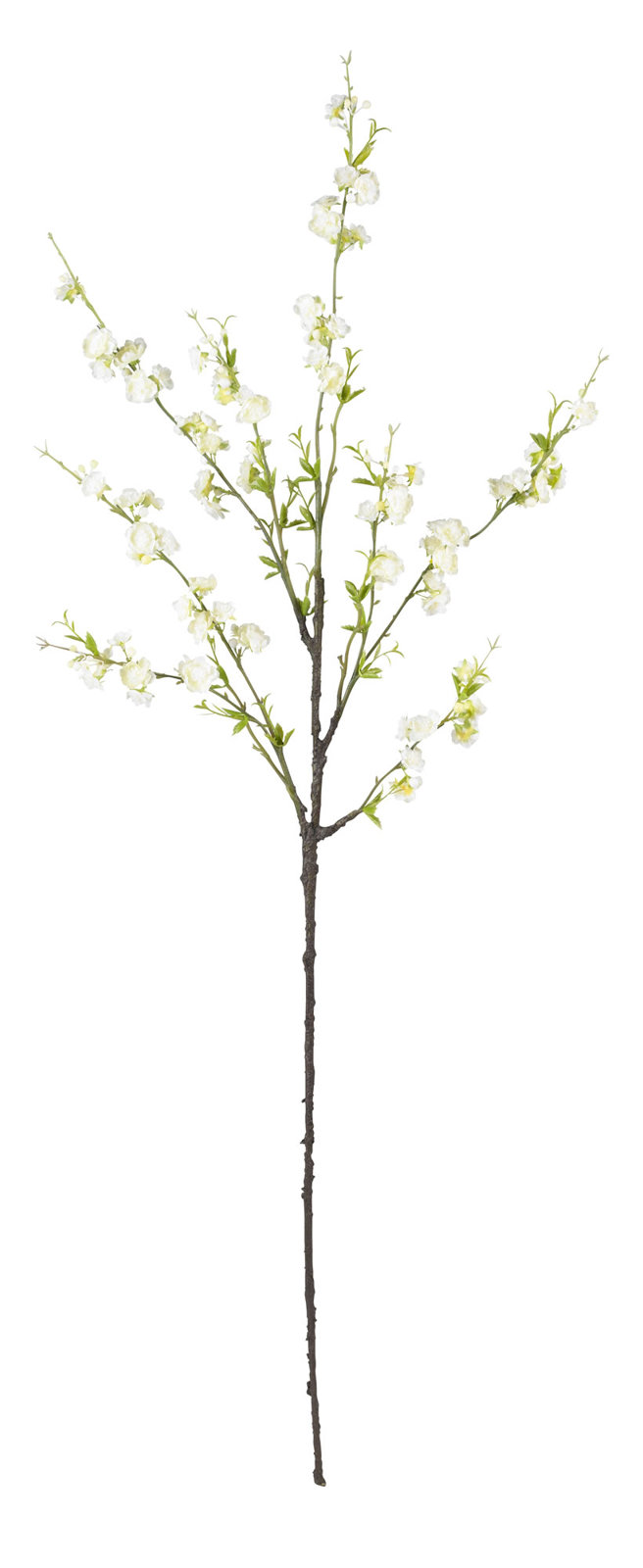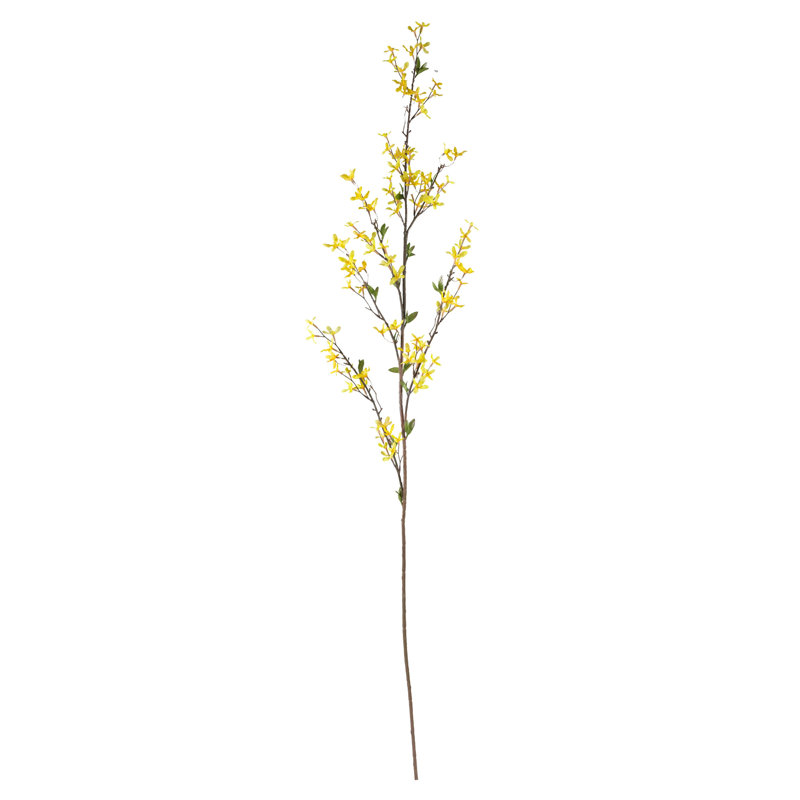 Artificial Forsythia Branch Set
Some additional ideas I have for the dining room include replacing the two pressed back wooden chairs on each end of our farm table with some kind of wicker or rattan chairs. I also want to start incorporating more equestrian accents as I work toward achieving the English country look, and also as a nod to equestrian Kentucky culture, of course!
Well, what do you think about changing things up for spring with some new colors and accent pieces? I am super excited about the simple changes I am making and I can't wait to share them with you in my upcoming spring home tour posts. Be sure to subscribe by email so you don't miss the spring refresh post!
How do you feel about changing things up for spring with some new colors and accent pieces? Have you already started on your spring decorating? I love hearing from you, dear readers! Thanks for visiting today!
Amber