Happy June and welcome to Thursday Favorite Things! I am so happy to be joining Katherine at Katherine's Corner and a wonderful group of blogging friends as a co-hostess for this fantastic weekly link party for bloggers and blog readers too! If you are looking to grow your blog, make new friends, and be inspired each week, this is the place to be. *Bloggers: If you would like a chance to be featured, please leave me a comment with the number of your link up. We can't wait to see what you have to share this week! (If you missed last week's party you can find it here.
To get the party started, let's take a look at what I have been up to recently:
A Colorful Vintage Cottage Style Summer Home Tour
Yesterday I shared my early summer home tour as part of the 2019 Summer Home Tours hosted by Marty of A Stroll Thru Life! I have been experimenting with adding a little bit of color for early summer, especially blue (and lots of flowers and vintage cottage garden style, of course!)
I used a lot of vintage thrifted finds that I have been saving for summer to create some new looks and I am enjoying the changes. After linking up today I would love for you to come over and take a look around! You can also find links to 29 other beautiful summer home tours.
It has been a very busy week around our house! We had a huge yard sale this past weekend (very successful!) and in between working hard to declutter every nook and cranny of our home to get ready for the sale, I was also working on my summer home tour. It has also been a little crazy with our ac going out right in the middle of the high heat and humidity, so we had to have some professional inspections done to see what was going on. Luckily it was an easy and fast fix! The ac going out was a reminder that after living here for five years it was time to give our house a thorough inspection inside and out using a home inspection checklist to make sure everything is in working order. It was a good thing we did, because we found a clogged gutter that was pooling water on one side of our house and we were able to get it unclogged before any damage was done.
I have also been busy tending to my garden (whenever I could catch a few minutes in between the constant rain!) and working on refreshing our back yard and patio area. Last week I shared our front porch tour and if the rain ever stops I hope to get some more photos of the patio and my garden and landscape for a garden tour later next week. I also updated an older post of porch and patio furniture inspiration as I was looking for more ideas for our patio.
Porch and Patio Furniture Inspiration
I have been looking for ways to add style and function to our garden and patio, such as incorporating high-quality American made products such as fire pits. Garden-themed fire pits are helpful because they improve your outdoor experience in the evening as well as the off-season. These devices provide ambiance, warmth, and cooking potential like a campfire. Handmade fire pits look better with time; they also last longer. If you love outdoor porch and patio inspiration or if you are looking for DIY outdoor furniture ideas, I thhis post.ink you will enjoy t
Now it's time for some beautiful features from last week's party!
Garden Style and Outdoor Inspiration at TFT
Back Porch Potting Bench~ Common Ground
Gardener's Terra Cotta Cupboard~ Dabbling and Decorating
A Colorful Mix-Monday Morning Blooms~Everyday Living
June Tablescape~ My Hubbard Home
Vintage Garden Projects To Make~The Scrap Shoppe Blog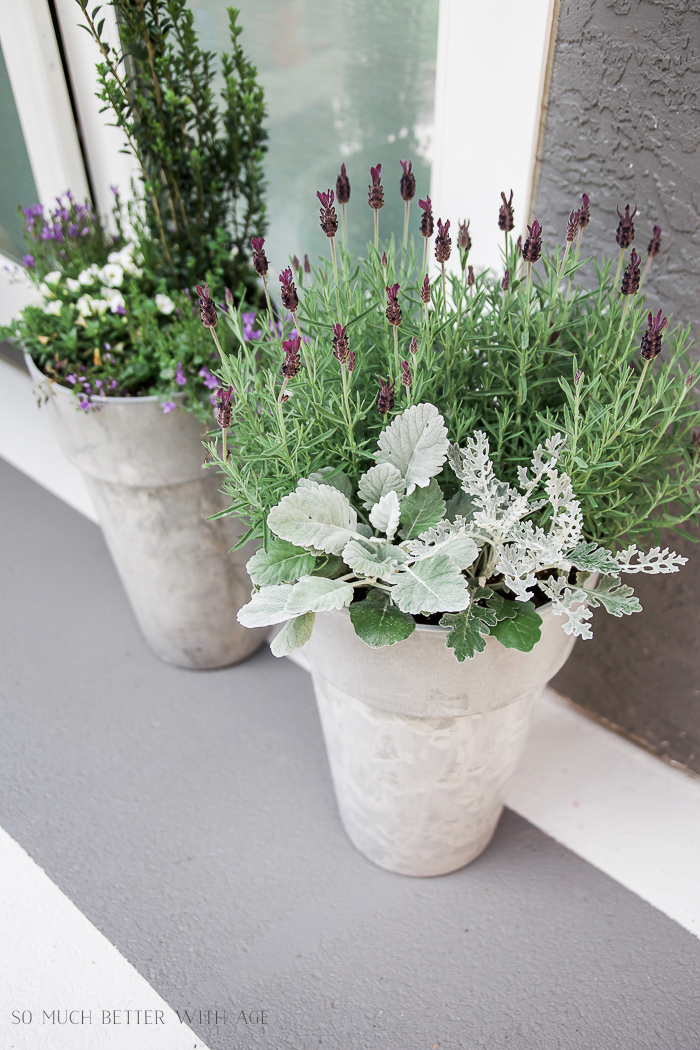 Five Tips For Summer Decorating~ So Much Better With Age
Summer Ready Patio and Garden Tour~ Thistle Key Lane
4th of July Decorating Ideas: How to Make Your Patio Sparkle~ First Day of Home
Easy Patriotic Decorating Ideas~ French Ethereal
Bonus Features
The Benefits of Keeping A Garden Journal~ Design and Events
DIY Tea Bag + Printable Tags~ FTD
If you've ever been featured here at Thursday Favorite Things, feel free to grab the new image below for your blog sidebar or social media!
Thank you so much to everyone who linked up or visited the party last week! By the way, your comments make my day! Enjoy the party!
You are invited to the Inlinkz link party!