Hello and welcome back to Home Ownership 101! Today's topic is home investment. When we talk investments, we usually think about things that have an initial cost that slowly gain value over time. In terms of our homes, this can include big renovations, repairs and other design choices that just keep on giving many years into the future. With spring coming, many people are making plans to invest in their homes, but the to-do list might be overwhelming, so it is important to place priority on those projects that will yield the best return over time. Have a plan of action for some of the best ways you can carry out positive home improvement changes. It's good to have an idea of where you should start with this, and these are some of the best ideas you can put into practice in order to make your home better in 2020. Our home improvement list is pretty long, but we are really trying to make changes that will increase our home's value. During my training to obtain my KY Real Estate license, I learned a lot about home investments and ways to improve future property value (appreciation). Here are four home investments to make now t. *This post contains affiliate and/or sponsored links.
1. Build An Addition
If you are considering adding on to your home, it can be costly initial investment, but over time it will increase the appraisal value if your home is well taken care of. It can also just make your home more usable, comfortable, and enjoyable to live in. A beautiful sun porch or small family room just off from the kitchen or patio can be a wonderful choice.
Another possibility is adding a charming loft extension. One of the best things about a loft extension is that it gives you far more space than you may have thought possible. Picture having an entirely new room in your home to use however you wished. It could be an extra bedroom, a study, crafting room, or even just extra space for utilities and storage–the possibilities are endless! The earlier you build a loft extension the more likely you'll be able to save some money. As your home ages, so do the supports and foundation and your contractor could identify problem areas that might make a loft extension more expensive and more difficult.
Even a very small bathroom can really mean big return on investment! Consider adding a bathroom to a master bedroom or to the first floor of a single family home to really get your money's worth.
2. Take Care of Routine Repairs and Maintenance On A Regular Basis
There are likely areas of your home that are in dire need of a bit of love. For instance, if you haven't had your roof inspected by a roofing company for a while, then there's a possibility that there might be missing tiles on your roof or even damaged areas that will be prone to leaking soon. Remind yourself that repairs and maintenance on your home will continue to be useful for many years, and it will be a lot easier to invest in hvac updates, plumbing overhauls and other similar repairs. If you need serious reapirs, you will need to contact a roof replacement company asap.
For more ideas on home maintenance checkout my post: How To Protect Your Forever Home From Loss And Damage.
3. Accommodate Style Changes By Decorating With Neutrals
In a few year's time, you might want to completely overhaul your interior design to add some historic charm, or you might want to strip or paint over your wallpaper with a new color scheme. Either way, it's important to make investments to your home that will accommodate quick style changes. It can be tempting to decorate with your home with the latest color trends and furnishings, but you will probably end up turning around and redecorating within a couple of years when that style becomes outdated or you are bored with it.
Decorating with an overall neutral theme in furnishings and paint can keep your home looking up to date for years. Colors and accessories such as rugs, throw pillows and artwork can easily be changed over the years keeping your home looking up to date, but the bigger investment in neutral paint and furnishings will have staying power.
Decorating with an overall neutral theme in furnishings and paint can keep your home looking up to date for years. Colors and accessories such as rugs, throw pillows and artwork can easily be changed over the years keeping your home looking up to date, but the bigger investment in neutral paint and furnishings will have staying power.
4. Take Care of Your Garden And Landscape
Lastly, we can't forget about sprucing up and improving your garden. It's an area of the home that is either neglected or loved and there's rarely ever a balance between the two extremes (just take a look around your neighborhood). The garden can be a great source of joy so it is worth investing in. There are several ways to use your landscape. You might create a traditional space to indulge in traditional gardening of flowers, vegetables and herbs, or perhaps you might build a nice deck to use as a place to entertain guests and have a cookout. Either way, you will want to keep your property looking manicured and attractive.
You will also want to take care of any overgrown trees or bushes that can cause damage to your property or invite pests to your home. Search online using the phrase ""Tree Service Near Me" to find a reputable tree trimming service. Purchasing and planting low maintenance evergreen shrubs and trees around your home is an investment that can last for many years to come and provide a great return on your property value. You can find more ideas for refreshing your home, landscaping and curb appeal here:
My husband is actually in the mood to make some exterior changes to our home this summer, so I am working another post of landscaping ideas and curb appeal inspiration which I will share later today. Like most families we have a limited budget for major home improvements, so we can't do everything at once, but that is okay. Even the little changes we make such as cleaning up the yard can be a great start. If you are saving up for renovations and investments, really spend some time planning and comparing prices of materials. This way you will be ready to go when the finances are available. You will also want to have money set aside for unexpected expenses with your HVAC or roofing.
The One Percent Rule
When you are considering renovations, most experienced property owners follow something called the one percent rule.The idea here is to spend one percent of your property's value every year on upkeep. This rule is not set in stone, but it is a useful tool you can use to assess whether you're wildly under or over budget.
Don't like the one percent rule? Good news – there's another principle you can follow called the "square foot rule." Here you pay $1 for every square foot your home covers. So if you live in a 2,000-foot home, then you spend $2,000 per year in upkeep.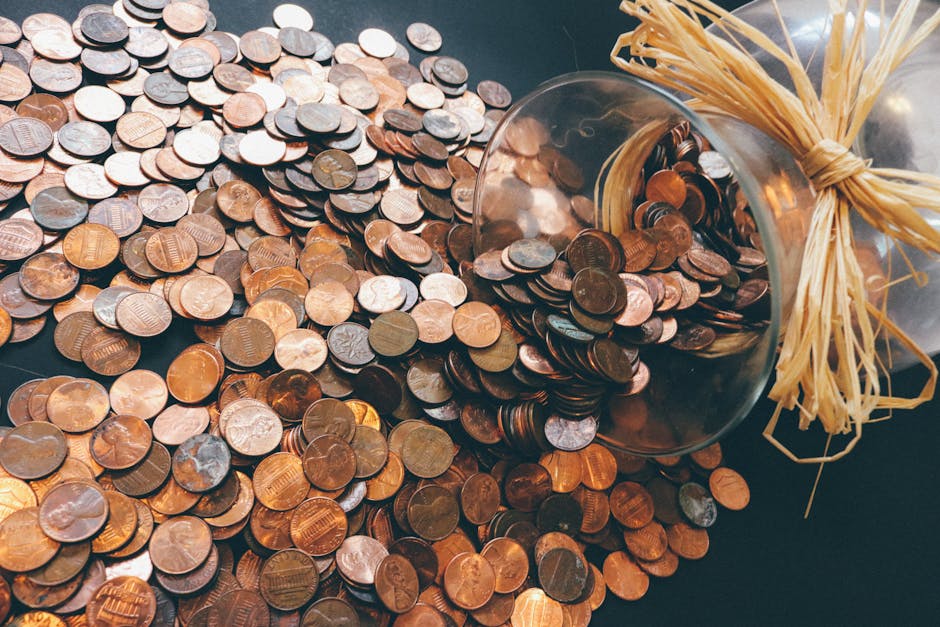 Create a budget, and enjoy pinning beautiful images and saving magazines for inspiration that will help you toward the goal of making home investments list a reality. Good luck!
Amber