Happy New Year and welcome back to Thursday Favorite Things! I am so happy to be joining Katherine at Katherine's Corner and a wonderful group of blogging friends as a co-hostess for this fantastic weekly link party for bloggers and blog readers too! If you are looking to grow your blog, make new friends, and be inspired each week, this is the place to be. *Bloggers: If you would like a chance to be featured, please leave me a comment with the number of your link up. We can't wait to see what you have to share this week! (If you missed last week's party you can find it here.
 To get the party started, let's take a look at what I have been up to recently:
Last Friday I shared My Top Ten Most Viewed Posts of 2018. It was really fun to look back over the year and see the posts that my readers loved most. I didn't know exactly which post had the most views until I reviewed my analytics, and my number one post was a big surprise! Thank you everyone for following along and making 2018 a wonderful year!
On Tuesday I shared my DIY Shabby-Farmhouse Heart Rag Wreath for a fun Pinterest heart wreath challenge. I love making rag wreaths! I am finishing up another variation of this heart wreath which I will be posting this weekend. You can find links to ten other creative bloggers' beautiful heart wreaths at the end of my  wreath post.
Pin Away Wednesdays: Vintage Love, Flea Market Style, and Antiques
Yesterday I shared the first post in my new blog series for 2019: "Pin Away Wednesdays!" Every Wednesday I will be sharing highlights of my favorite Pinterest boards with lots of pinworthy images. I would love for you to join me for this fun weekly series!
On Monday I will be joining several blogging friends in sharing cozy winter decor inspiration. Please plan to join us for this fun hop!
Now it's time to check out some inspiring winter features from the last TFT party!
Enjoying Winter at TFT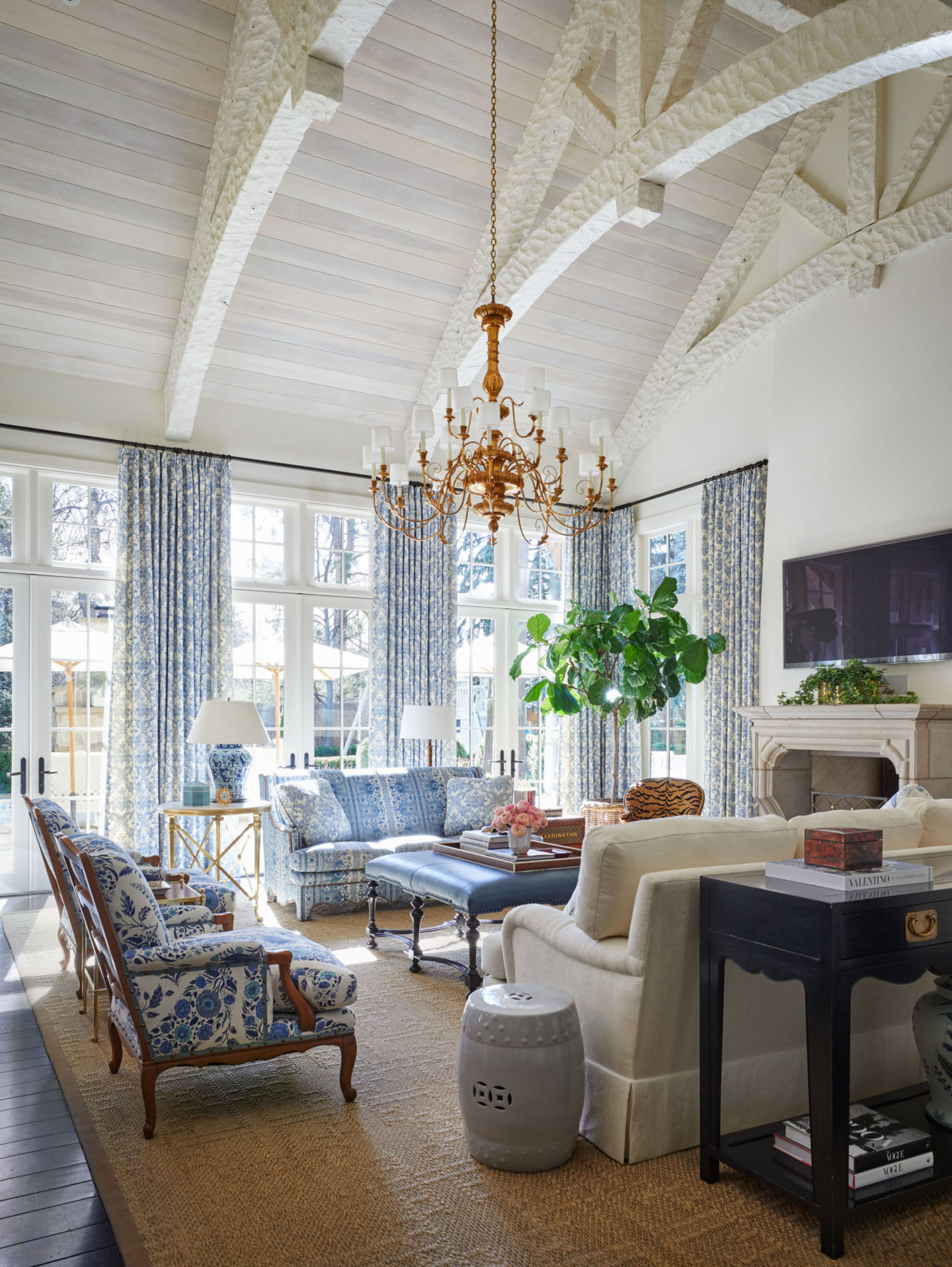 Winter Blue and White Weekly Design Inspiration~ Petite Haus
Tablescape Thursday: Winter Simplicity~ Everyday Living
Transition Your Home from Christmas to Winter~ Bringing French Country Home
Winter Greenery in the Living Room~ Botanic Bleu
Winter Days at Home~ Vintage Mama's Cottage
An Ice Vase Centerpiece~ Design and Events
Making Home Goals for the New Year~ A Nod to Navy
Favorites and Highlights -Top 10 Posts of 2018~ The Dedicated House
Spicy Red Lentil Soup~ The Bearded Hiker
Easy Oven-Roasted Red Skin Potatoes~ Home Cooking Memories
Bonus Features:
Winter Coat Trends~Passion Fruit, Paws and Peonies
What Makes a Living Room Cozy?~ Coordinator of Chaos
Thank you to everyone who visited and participated in the last party. By the way, your comments make my day! Thank you friends!