Fall and the holidays will be here before we know it are just around the corner, and that means craving all those comfort foods and tasty snacks. Of course not all of it will be healthy! With all the yummy eats and treats that come with holiday feasts, is it even possible to save money and continue to practice "clean eating?" It actually is! Many of us are constantly working toward becoming leaner, eating better and being more physically fit. Good health could begin by growing your own food in advance and making healthy consumer choices. Today I am sharing a few reasons why you should "Just Say "No" to GMOs," and some easy ways to avoid them. *This post contains affiliate links.
What are GMOs?
To begin, GMO stands for "genetically modified organism." Plants and animals are now being "altered" in scientific labs by cross breeding their DNA to produce an entirely new species.
GMO food is readily available for mass consumption, but it has not been thoroughly tested to ensure safety for human consumption. This is not the same as hybridizing plants, which includes cross pollination from the different species of the same plant and is generally safe. Make an effort to eat non-GMO and organic foods whenever possible!
According to Wikipedia:
A more specifically defined type of GMO is a "transgenic organism." This is an organism whose genetic makeup has been altered by the addition of genetic material from an unrelated organism. This should not be confused with the more general way in which "GMO" is used to classify genetically altered organisms, as typically GMOs are organisms whose genetic makeup has been altered without the addition of genetic material from an unrelated organism.


Grow your own organic food!
The number one way to go "non-GMO" and save lots of money in the process is to grow your own organic food. If you are already accustomed to buying organic foods, then you know how expensive they can be. Growing your own food means that you can keep your fridge stocked with delicious organic produce for next to nothing.
Grocery store produce is older and therefore prone to rot faster, but you can pick fresh vegetables and fruits from your garden as needed which will reduce waste and save money. This will keep food out of your compost heap and in your fridge. Seeds and plants are relatively inexpensive if you decided to grow fruit trees or set up a vegetable patch. Once established, even a small garden can yield lots of food.
If you have limited space, there are still plenty of fruits, vegetables and herbs that grow well in containers pr small raised beds. I have always loved European style potager gardens and plan to build one some day.
After the growing season you can flash freeze your harvest. Even frozen produce from your garden may be more nutritious than fresh store bought produce. The nutritional content of these is often higher than you'd find in vegetables that you buy fresh. That's because they're flash frozen within minutes of being plucked from the ground.
Unlike store bought fresh produce which has had time to wilt and lose nutritional content, organic frozen fruits and vegetable retain a lot of the nutrients. You can also cook your fresh garden produce and freeze the left overs in glass containers or BPA-free tupperware containers. Then you can defrost it whenever you need. In addition to freezing, you can dry, preserve and can your fresh garden goodies.
I drink tea daily, so I spend a fair amount of money on organic, non-gmo teas. Starting my own organic tea garden is on my list of things to do.
Organic Fresh Produce Farm to Table Farmhouse Kitchen Sign
Of course you can also purchase fresh, organic produce from local farmers. Not only will you be eating better food, you also won't be putting money in the pockets of the companies who grow GMO foods and oppose GMO food labeling. Whenever possible, shop local!
There are now plenty of vegetable suppliers online who deliver to any address. With options like these at the ends of your fingertips, there's no reason you should ever need to let fresh food go to waste again. All you would need to do is order in time to ensure your food arrives for the days you need it. Some companies now offer next day delivery.

You Are What You Eat!
If you are a meat and dairy eater and you are not buying organic animal products, be sure to make the change as soon as possible! If you are lucky enough to own lots of land or if you live in a rural location. you might consider raising your own farm animals to ensure your food safety and nutrition.
Even just a few chickens could keep you stocked with fresh eggs. Factory raised chickens are often sickly and kept in deplorable conditions. Raising your own ensures safety and nutrition, and means that you aren't contributing to the unethical chicken farming industry.
Raising your own chickens humanely can be a rewarding experience, and there is nothing like the taste of healthy, farm fresh eggs!
Forget about GMOs, antibiotics, pesticides and long transportation times. You can pluck your eggs straight from the nest box without a worry.
Raising chickens has also become a very trendy thing to do! There are some absolutely stunning chicken coops on Pinterest. Yes, I actually used the word "stunning" to describe chicken coops! Chickens have become pampered pets!
Non-Gmo Shopping
If farming or growing your own food just isn't feasible you can still make healthy consumer choices. Here are a few references to keep in mind while shopping for groceries.
Look for these labels:
Source
Today I have shared just a basic introduction to GMOs and the benefits of growing your own produce or raising farm animals. Since we live within city limits our space is limited so we can't have a big garden. There are also ordinances against raising chickens. Nevertheless I have been growing herbs for several years in small spaces with a great yield. I love using my fresh and dried herbs in cooking. Organic store bought herbs can be expensive, so growing my own herbs has saved money too.
Don't Forget to Exercise!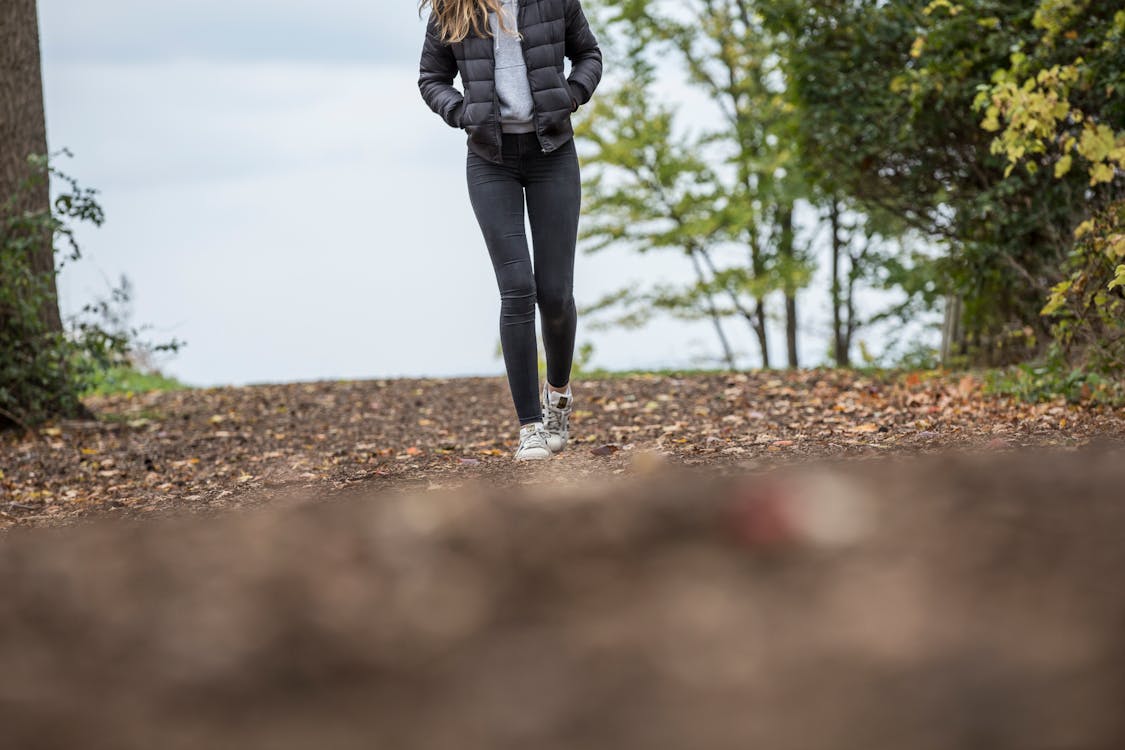 If you are going to concentrate on what goes in your body, take care of it with physical fitness too! Move around; even 20 minutes a day will improve your health if you use the legs you were given. It won't leave you out of breath and is simple to work into your regular schedule. Watch the impact it has on your health and happiness. Don't feel bad if you don't know where to start, when you haven't been very active before it can be confusing. You can learn more from professionals and personal trainers and join a gym for help and assistance.
Fresh Summer Herbs: Grow, Harvest, Enjoy!
I hope today's post will encourage you to practice clean eating by avoiding GMOs whenever possible. Due to serious health issues and food allergies, my family has been eating organic and non-GMO foods for about 10 years. It is not always feasible, but even making a few consumer changes by replacing junky GMO foods with healthier organic options is better than nothing. I also hope to start a small vegetable raised bed in the spring to save money and for personal enjoyment.
Do you have your own farm, or a small vegetable garden? What are your thoughts on organic vs. GMO foods? I love hearing from you dear readers!
Thanks for visiting today!
Amber