Happy (almost) Valentine's Day, and welcome to Thursday Favorite Things! I am so excited to be co-hosting this fabulous party with Katherine of Katherine's Corner and a fantastic group of bloggers for this inspiring weekly link party for bloggers and blog readers!
If you would like to make some new friends, grow your blog audience, or just find some weekly inspiration, this is the place to be! *Bloggers: Please leave a comment with the number of your link up for a chance to be featured at next week's party. The hosts are all looking forward to what you'll share this week! (If you missed the last party and the AWESOME features, you'll find it here.) To get the party started, here's what I have been up to recently:
I'm excited and honored that Country Sampler Farmhouse Style Magazine took notice of my "Vintage Valentines and Roses" post (which happens to be my "Throwback Thursday post for this week!) One of my vintage vignettes from the post was included in their monthly online newsletter article:
In my latest post I shared my own round-up of Creative Ideas for Decorating with Vintage Valentines along with extra highlights from the Country Sampler Farmhouse Style newsletter. You can sign up to receive the free monthly newsletter full of awesome ideas over at farmhousestylemag.com.
Even though another cold spell is on the way, the birds were singing this past weekend, which put me in the mood to create a Nature-Inspired February Vignette Using Thrifted Vintage Finds. Vintage bird pictures, antique books, and natural elements gathered in a rusty wire heart basket seem perfect for mid-winter (with spring on the not too distant horizon!)
Earlier this winter I scored this fabulous French couple at a junk shop. Stop back by on Saturday to see how I styled them for Valentine's Day (with a little whimsy…)
"Throwback Thursday"
In 2019 I shared my Vintage Valentines and Roses as part of a fun "Vintage Valentine's Day Blog Hop." I think it may be some of my favorite Valentine's Decor that I have put together so far. One of the postcards in the vignettes was sent to me from my best friend years ago. She has always encouraged me on my decorating adventures, which makes the feature in the Country Sampler Farmhouse Style online newsletter very special.
Now here are some beautiful features from last week's party!
Celebrating Valentine's Day (with a Little Spring Dreaming) at TFT
Valentines in Sunshine Cottage~Everyday Living
Winter Botanical Inspired Vignette~Thistle Key Lane
Warm Up Your Winter Decor with Botanicals~My Thrift Store Addiction
How to Start Seeds Indoors Without a Greenhouse~Bricks-n-Blooms
5 Simple Embroidery Stitches for Flowers~ Wildfire Stitches
Using Watercolor Pencils~Life at Bella Terra
Making Hearts for Valentine's Day~Designs and Events
Bonus Features
Hydrangeas for a Simple Valentine's Table~ Fabby's Living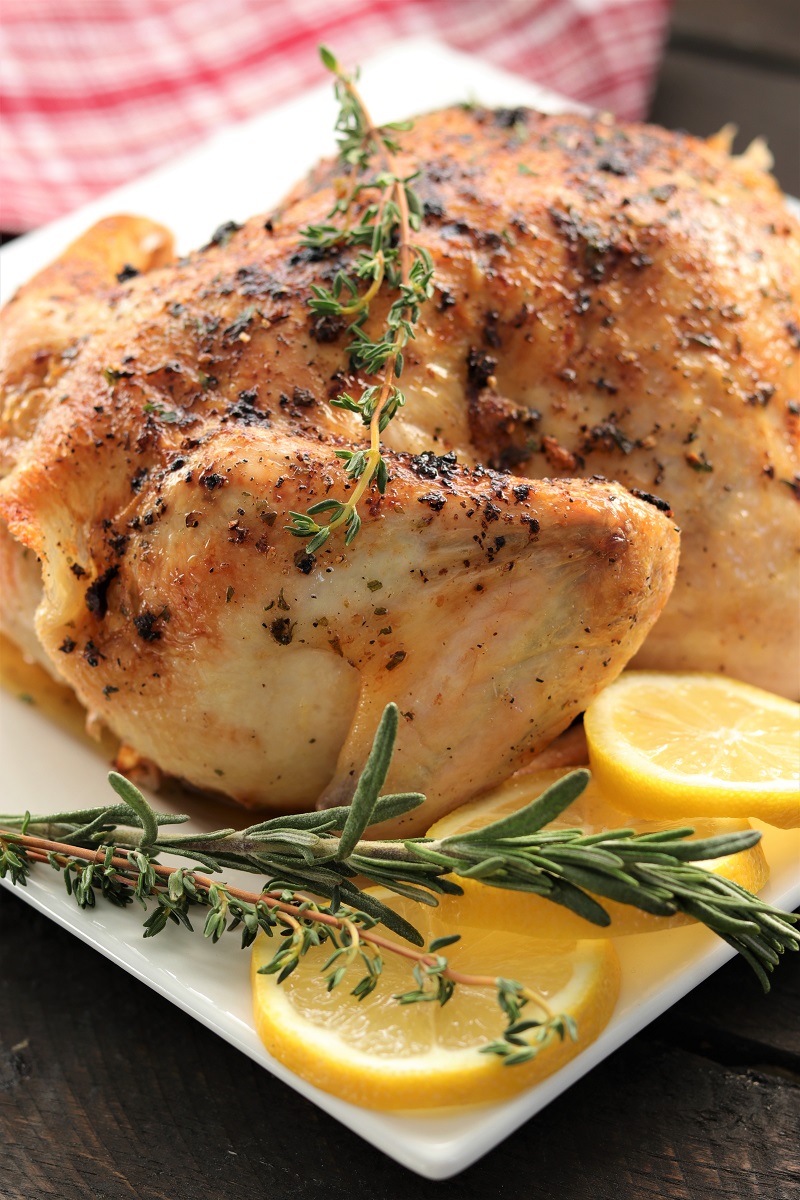 Roasted Chicken with Garlic and Herbs~My Recipe Treasures
You are invited to the Inlinkz link party!