Happy September and welcome to Thursday Favorite Things! I am so excited to be co-hosting this fabulous party with Katherine of Katherine's Corner and a fantastic group of bloggers for this inspiring weekly link party for bloggers and blog readers!
If you would like to make some new friends, grow your blog audience, or just find some weekly inspiration, this is the place to be! *Bloggers: Please leave a comment with the number of your link up for a chance to be featured at next week's party. The hosts are all looking forward to what you'll share this week! (If you missed the last party and the AWESOME features, you'll find it here.) To get the party started, here's what I have been up to:
I found some new baskets on one of my first thrifting adventures in over a month and I am excited to share a fall vignette with it soon. In the meantime, I have been looking back at my Creative Fall Decorating with Baskets post from a fun Fall Basket Ideas blog hop I hosted a couple of years ago. If you love baskets (and fall!) I think you will enjoy the post as well as all the other posts via the links at the end of my post.
Free Hello Fall Printable~Angela Marie Made
I had planned to get a new fall blog post shared this week, but in the end it was more important to use the time when I felt well to do some house cleaning. Things have really gotten cluttered in the five weeks since my husband and I first got sick, so the family has been working together to get things back in order before I really start doing any fall decorating. We have made some great progress, so we are also going to have a yard sale Saturday if I am feeling up to it I will let you know how it goes!
I didn't share any new posts this past week as I am still slowly recovering from Covid, and my family also laid my beautiful 91-year old grandmother to rest on Monday. These beautiful flowers were sent to me from the opposite of my family. I think they are just beautiful, and I know my grandmother would have loved them too.
It is wonderful to know that she is now free from the horrible disease of vascular dementia and as healthy as she once was as a girl of 16. I know she is singing praises to God with her beautiful voice! So thankful for God's promises!
Throwback Thursday
As soon as my house is decluttered and clean, I plan to set a pretty fall table. Here is a throwback to my Neutral and Rustic Fall Tablescape from a couple of years ago. I love fall color, but this neutral scheme was still one of my favorites.
Fall Entry Decorting Ideas~The Crowned Goat
Five DIY Garlands, Banners and Swags for Fall~Masterpieces of My Life
Fall Decor in Three Quick Steps~A Life Unfolding
Woodsy China Cabinet for Fall~Common Ground
Simple and Southern Sunday~Everyday Living
Growing a Pumpkin Patch for the First Time~Penny's Vintage Home
Fall Table in the Dining Room~Thrifting Wonderland
Bonus Feature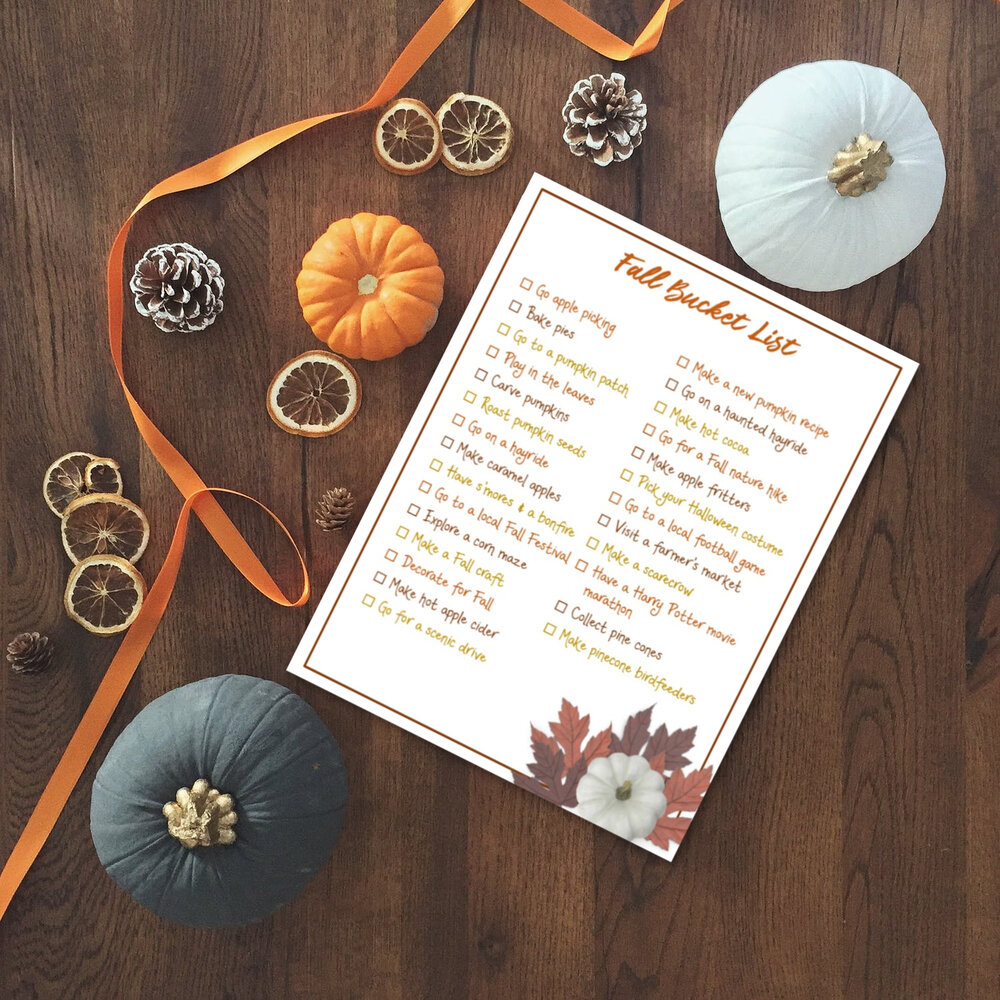 Fall Bucket List Printable~Crafty Planner
Thanks to everyone who visited last week! Enjoy the party!
You are invited to the Inlinkz link party!