Happy Monday and welcome to the 141st All About Home Link Party! Spring has finally sprung (feels more like summer this past few days!) and I definitley feeling "all about home (and garden!) projects right now. I am looking forward to seeing all the spring-to-summer projects and ideas this week!
Debra and I love getting together each week to host this fun party, and we are looking forward to sharing inspiration with you! Before moving on to the features, here's what we've been up to:
I have been busy planting up containers and tidying up my cottage garden. This week I planted my first hellebore in a pot, and as I was researching all about hellebores I was inspired to share a post full of beautiful hellebore inspiration. They have such an old vintage-flower look, so the post seemed fitting for mine and Debra's Vintage Cottage Weekend series.
The Vincent Van Gogh dark burgandy tulips are the last to put on a brilliant show. Unfortuatnely, two days of 90% temps have caused them to fade and droop prematurely. Overall all the tulips my husband planted in late fall were absolutely glorious and I have already ordered many new varieties to plant this fall. I will miss my beloved tulips!
For more Victorian cottage-garden vibes, don't miss Debra's beautiful "Nature's Wild Victorian Wreath" post. How lovely!
Now it's time to check out some gorgeous features from last week's party!
Five Reasons You Should Plant Lenten Rose ~ Stacy Ling
Spring Home Tour ~ House on Silverado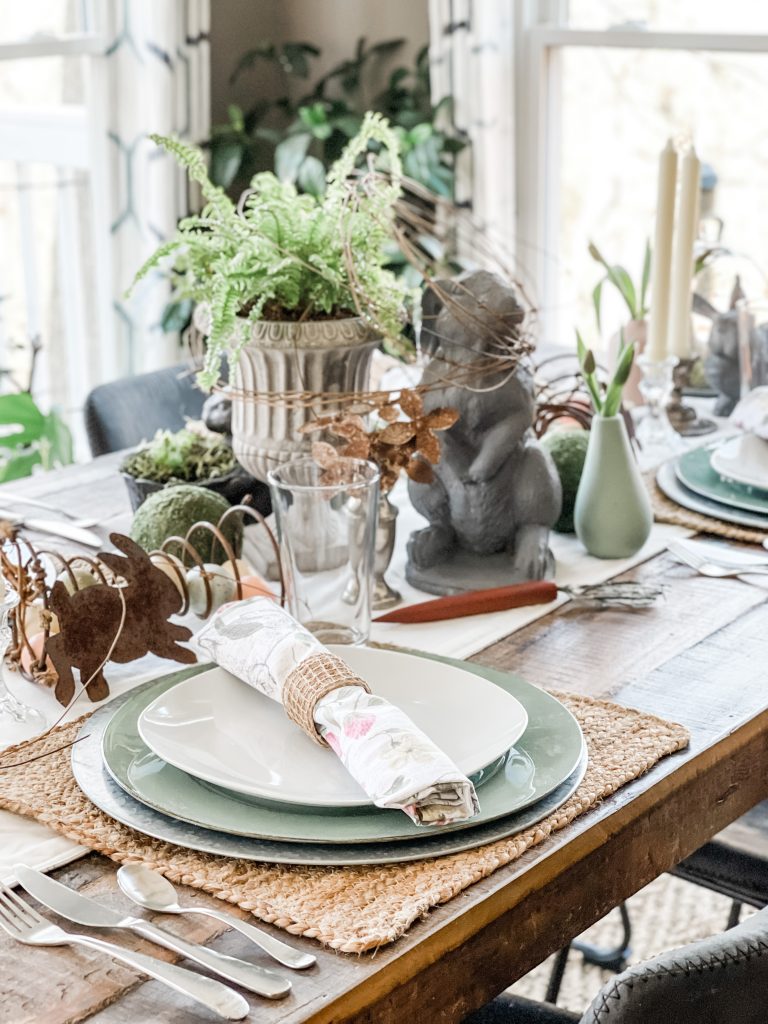 How to Create a Cozy Table ~Saved from Salvage
Thanks to everyone who visited last week. Enjoy the party!
You are invited to the Inlinkz link party!