Happy July, and welcome to Thursday Favorite Things! I am thrilled to be joining Katherine at Katherine's Corner and wonderful group of bloggers for my third year as a co-hostess for this fantastic weekly link party for bloggers and blog readers too!
If you are looking to grow your blog, make new friends, and or simply to be inspired each week, this is the place to be! *Bloggers: If you would like a chance to be featured, please leave a comment with the number of your link up. We can't wait to see what you have to share this week! (If you missed the last party you can find it here.)
To get the party started, let's take a look at what I have been up to recently:
On Monday I shared A Kitchen Makeover Update with "A Sweet and Sour Farewell to the Kitchen Corner Nook." Check out my post to find out more about the difficult decision to remove the built in seating and the ideas we have for making the space more useful. The nook was truly a favorite decorating spot and it will be a tough act to follow as an interior stylist, but I still have a few tricks up my sleeve!
Alas, all good things must come to an end so that better things can take their place. There are plenty of other kitchen makeover surprises to come over the next few weeks that I will share in sneak peeks as we move along.
On Friday I joined my friend Marty of A Stroll Thru Life and 14 other talented bloggers for the Inviting Summer Home Tours. I shared a Simple Summer Bedside Bouquet and some sweet summer touches that I added to my vintage bedside table.
The bouquet was impromptu. Last week we had a terrible rain storm and a few flowers and herbs ended up broken and bent. I couldn't stand to see them wither away, so I gathered up the battered ones into a sweet, no fuss bouquet. I think I will do this after every rain! Each time will be a mystery combo of flowers depending on which flowers are hit the hardest. (Hopefully we won't have any more torrential downpours though!)
On Tuesday I joined my friend Cindy of County Road 407 and some of my best bloggy friends for our monthly Pinterest Challenge. This month theme was lemons! I loved all the bright and beautiful inspiration on the hop!
All Abuzz: Lemons and Bees Vase Arrangement and Tablescape
I shared some of the ways I have decorated with lemons for summer and my interpretation of this beautiful lemon slices floral arrangement by Mary of Home is Where the Boat Is. You can find links to each of the other Pinterest Challenge participant's lemon decor at the end of my post.
Now I have a new motto:
"When life gives you lemons…make a centerpiece!"
Christmas In July Link Party Friday, July 31st
How about moving on from lemons to cloved oranges? I have decided that it's time for a little Christmas in July to to wrap up the month! I don't know about you, but I think we need a little CHRISTmas, right this very minute! I would like to invite you to my "Christmas in July Link Party" which will begin at 8:00 a.m. EST Friday, July 31st and run through Sunday, Aug. 2nd at midnight. It will be fun to see everyone's favorite Christmas posts from years past and to get a head start on pinning ideas for the holidays (Summer is long from over… but we all know that the holidays will be upon us before we know it!) Hope to see you there!
Now it's time for some beautiful features from last week's party!
10 Creative How To's, DIYs and Makeovers at TFT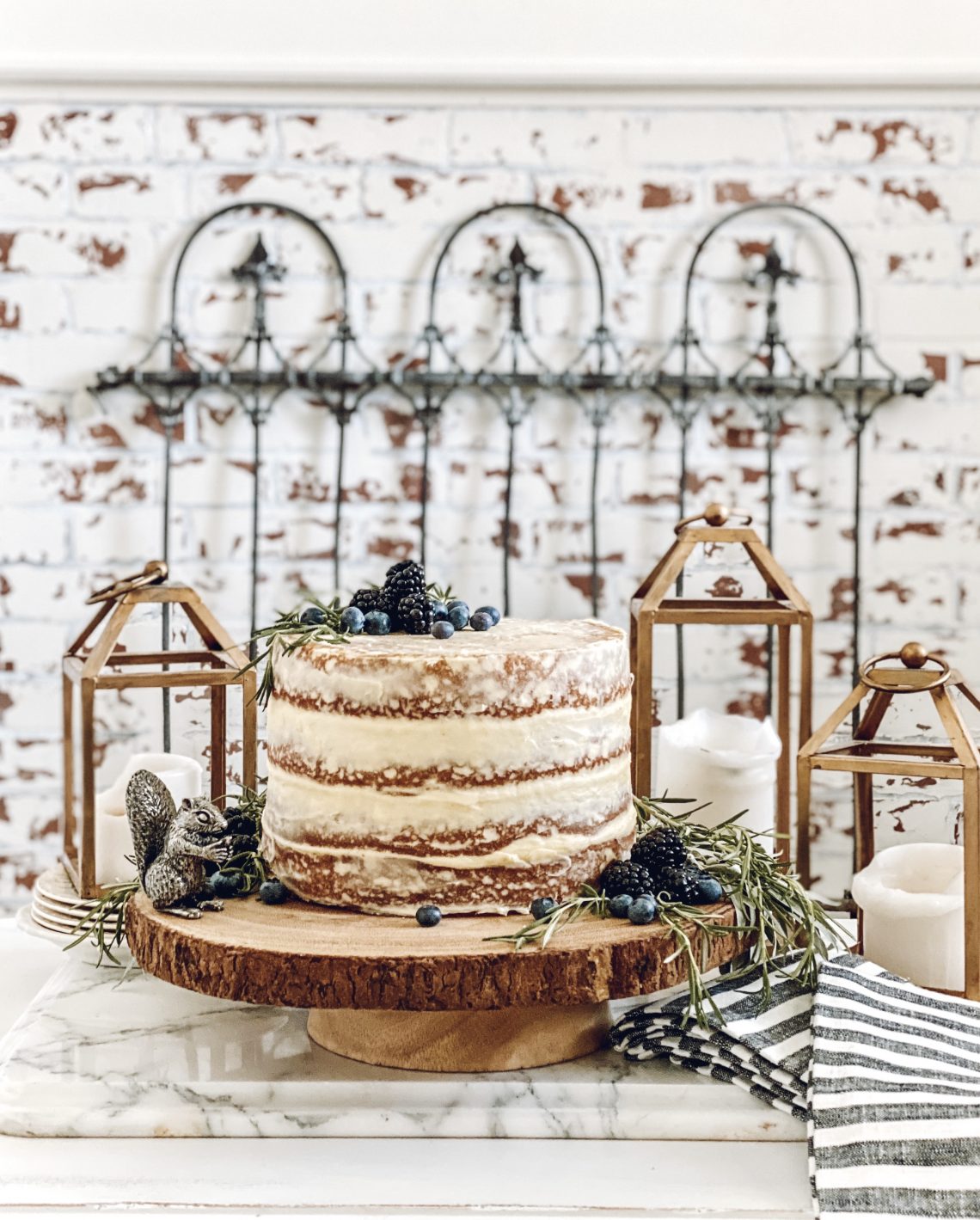 Grocery Store Cake Makeover~Le Cultivateur
How to Make a DIY Work Island~The Crowned Goat
How to Create Vases with Chalk Paint~Thistle Key Lane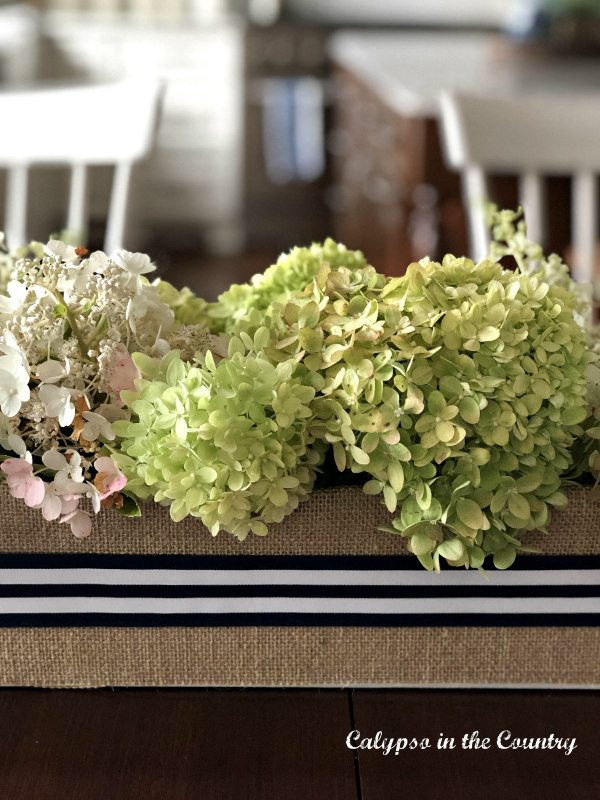 How to Make a Simple DIY Flower Box Centerpiece~Calypso in the Country
Cheap Home Decor and How to Find It~ Health, Home and Heart
How to Make a DIY Wood Slice Wreath~Kippi at Home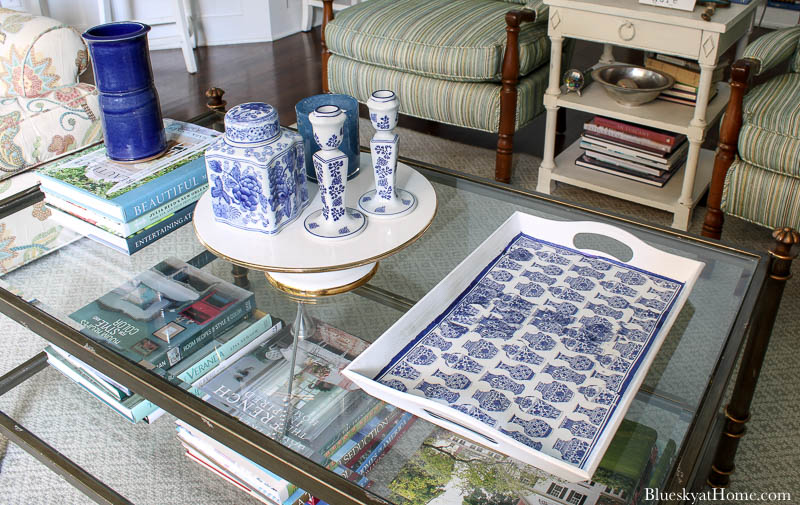 Rescued Tray Gets a DIY Makeover~Bluesky at Home
Handcrafted Chain~My Bijou Life Online
Bonus Features
11 Flowers That Love the Summer Heat and How to Care for Them~ My Hubbard Home
Easy Refrigerator Pickles~The House on Silverado
Thanks to everyone who visited last week. Enjoy the party!
You are invited to the Inlinkz link party!