Happy Valentine's Day dear friends! This weekend I treated myself to a little antiquing and I lucked into this beautiful vintage German porcelain lamp!
I have been looking for a small lamp for my piano, and I think this lamp is just the one! I need to find a pretty vintage lamp shade, but for now I am just using this little candle lamp shade from my decor stash.
I was also excited to find the lamp just in time for Valentine's Day! I love that the figures are "making beautiful music" together.
Vintage French Couple Figurines and a Valentine's Day Tale
You might remember this French vintage couple I shared last Valentine's Day and the humorous little story I wrote about them. It is one of my favorite all-time blog posts!
If you have followed my blog for a while then you know that I can never pass up this little porcelain or ceramic figures! I usually find them for less than a few dollars each.
These pretty French couple figurines inspired a whole French themed Spring (Petite) Tablescape.
My friend Debra also loves these figures. She just shared a lovely post all about her collection of Romantic French Couple Figurines in her holiday cupboard.
I scored my beautiful lamp for only $12.00! Upon research I found that it is actually a German porcelain lamp from around the 1940's.
Vintage French and German Porcelain Figural Couple Lamps
You can find many of these types of vintage figural couple lamps online or in antiques stores/thrift shops. There are also many single female or male figure lamps available. Below are some of my favorite French and German Porcelain Figural couple lamps from my online search.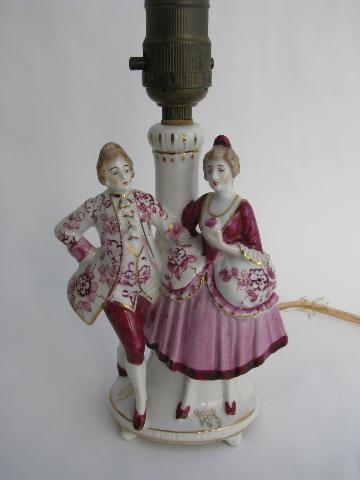 Many of the lamps are from the 1940's but you can find older and newer ones as well. The prices vary, but some can be quite expensive!
Vintage Colonial Couple Lamp Mid-Century on Etsy
When searching for these types of lamps online, you might want to use any combination of the following search terms:
Vintage French Couple Lamp

Vintage German Couple Lamp

Vintage German Porcelain Figural Lamp

Vintage French Porcelain Figural Couple Lamp

Antique French Figural Lamp

Antique German Figural Couple Lamp

Vintage Colonial Couple Lamp

Vintage Baroque Couple Lamp

Vintage Classical Couple Lamp

Vintage German Figural Lamp

Vintage French Boudoir Couple Lamp
Lot Of 2 Vintage Porcelain Victorian Style Lamp Bases, Marked Japan
Antique Porcelain Figural Lamp Japan Etsy
This ivory and gold lamp is so elegant!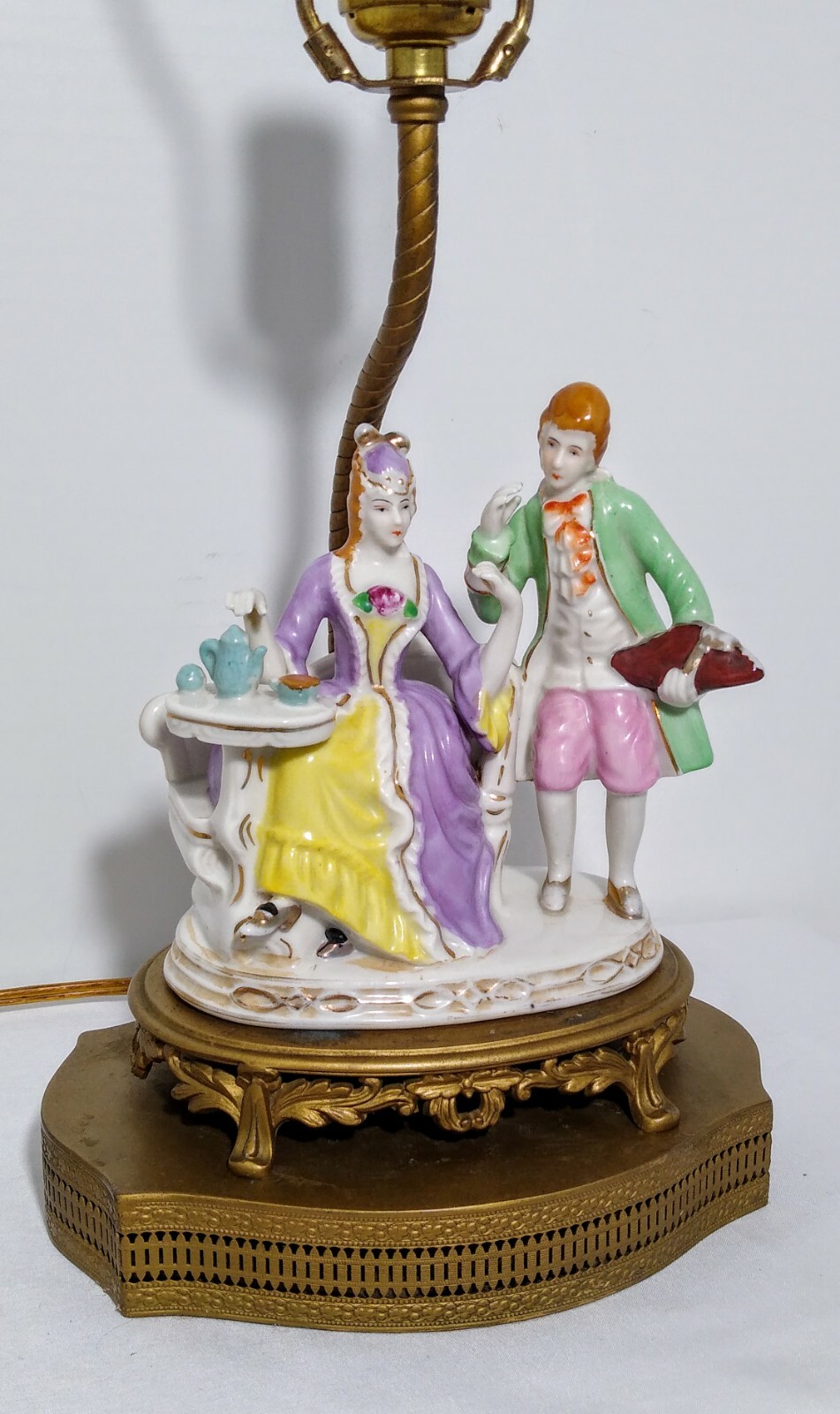 "Serving Tea" Vintage Capodimonte Style Victorian Porcelain and Brass Table-Mantel Lamp
I love the details on the base of this lamp!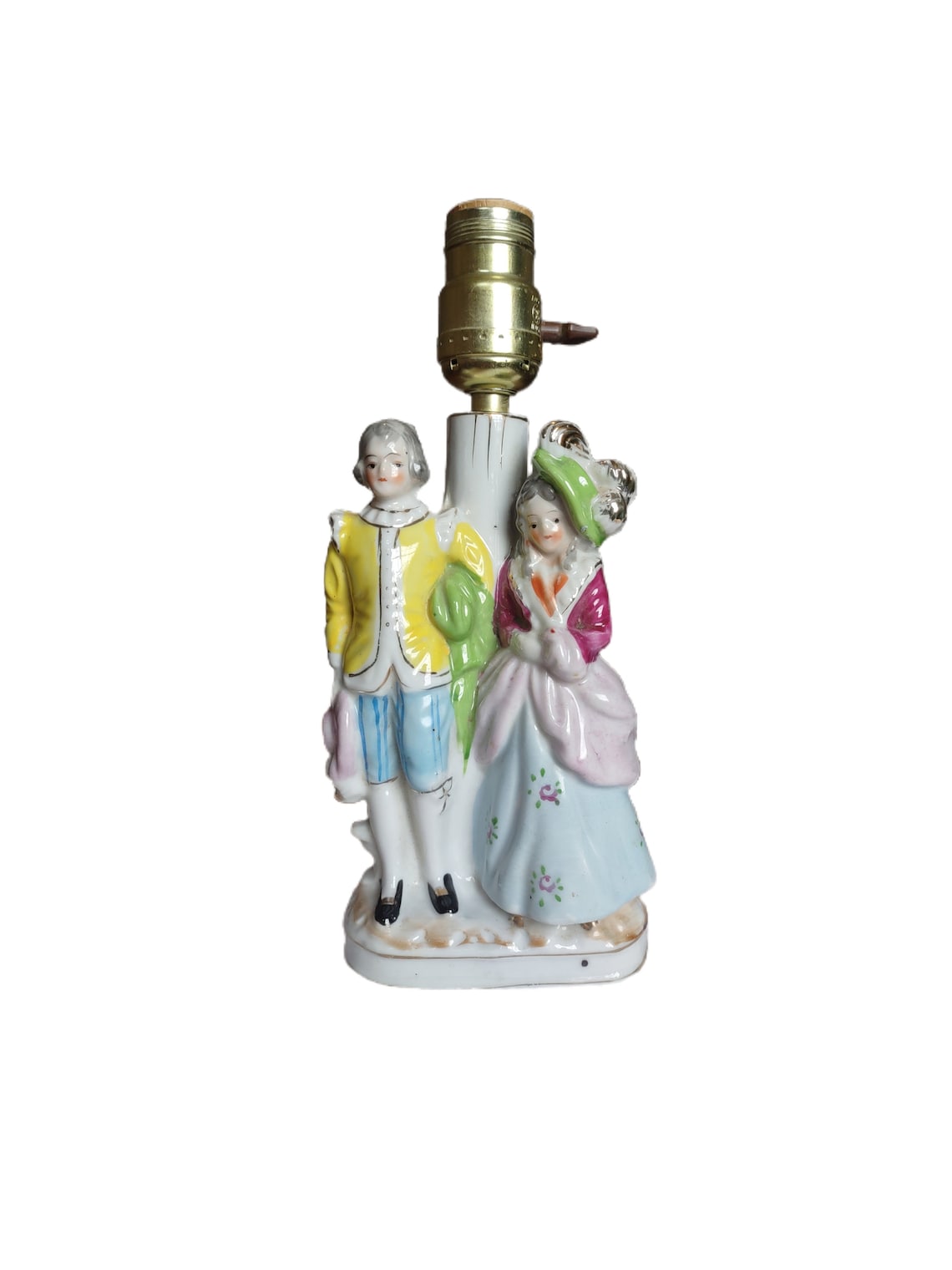 Figural Lamp Vintage Ceramic French Man & Lady Small Table Lamp Etsy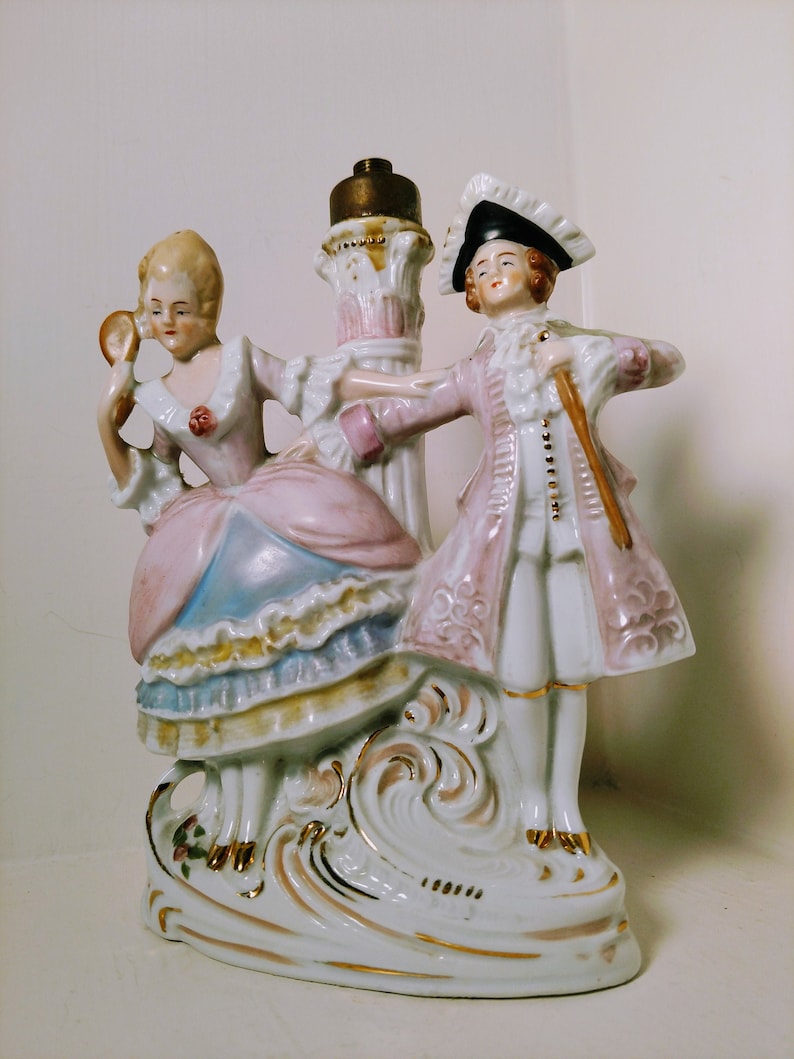 Etsy Vintage German Porcelain Figural Lamp
Vintage German Porcelain Figural Lamp Base with Pink, White and Blue Georgian/Colonial Couple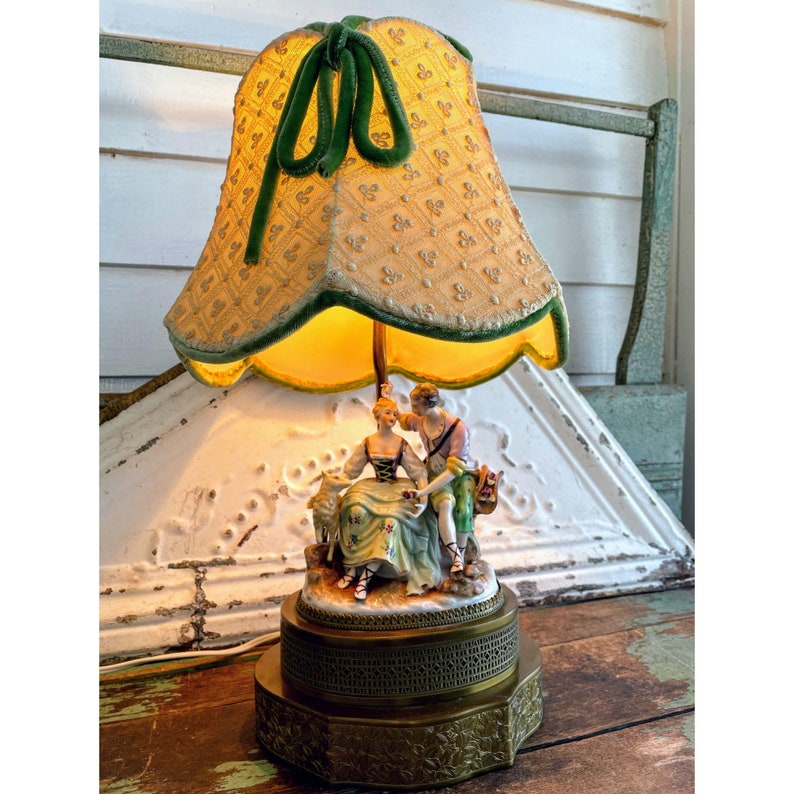 Antique German Dresden Porcelain Romance Couple Lamp
This antique figural couple lamp is stunning! I love the base and lampshade!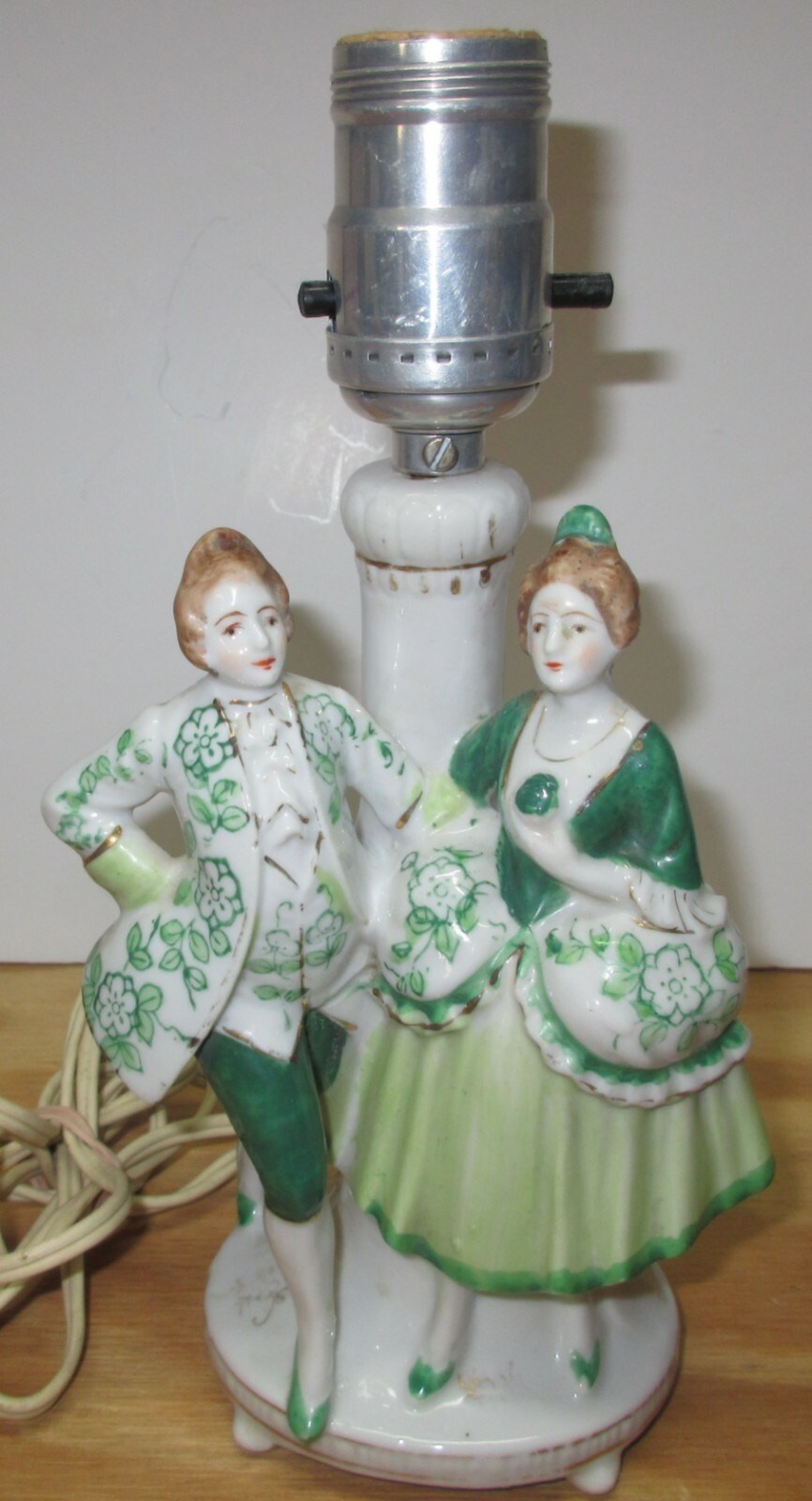 After working on this post I am going to have to resist the urge to start collecting these lamp!!!! I have so many collectibles and I am trying to cut back on the clutter! Nevertheless, green IS my favorite color, and this beautiful couple lamp is only $25.00 on EBAY! Wouldn't it be perfect as part of a St. Patrick's Day vignette?
Which of the beautiful lamps shared today is your favorite? Do you have any of these lamps or similar figurines? I love hearing from you, dear readers! Thanks for visiting today!
Amber