Happy May and welcome to Thursday Favorite Things! I am thrilled to celebrate my FIFTH year co-hosting this fabulous weekly link party for bloggers and blog readers with Katherine of Katherine's Corner and a fantastic group of bloggers! We recently celebrated the 600th TFT! Please hop over to Katherine's after linking up to congratulate her on the milestone and to thank her for starting this wonderful party.
NOTE: The party time has changed to 9:00 a.m. MDT (11:00 EST)
If you would like to make some new friends, grow your blog audience, or just find some weekly inspiration, this is the place to be! *Bloggers: Please leave a comment with the number of your link up for a chance to be featured at next week's party. The hosts are all looking forward to what you'll share this week! (If you missed the last party and the AWESOME features, you'll find it here. Here's what I have been up to recently:
On Monday I shared a post about the new backyard shade garden in progress at our new home. Here is a special story behind it—
Last week my grandmother passed away. After her funeral when all family had gone home I felt so lost and sad. I had to find something creative to do this past weekend, so I threw myself into working on building a shade garden from scratch at our new home even though I had no physical stamina left! and was existing on adrenaline stores. I headed to the garden center to look for giant hostas but couldn't find any. As always, my Mammaw came through, and had just what I was looking for. Let me explain. Later that day, my aunt needed me to come and take one last look through Mammaw's personal belongings indoors and out.
As it turns out, Mammaw was blessing me even after death. She had left behind two giant hostas outside of her window at her residential home, and as soon as I saw them I knew she wanted me to have them! She had brought them with her from her previous home when she moved eight years ago. They had grown so huge that it took my husband quite some time to dig them up and he struggled a bit to get them out, but in the end we were able to successfully transplant them in our new backyard. She never got the chance to visit our new home, but the hostas will always be a reminder of Mammaw's love of gardening and her green thumb.
In happier news, last Saturday was my son's senior prom. Didn't my he look so handsome with his pretty date? And those flowers! (I designed the bouquet with help from a florist.) Love it!
Now here are some lovely features from last week's party!
Fresh Spring Ideas for the Family Room ~ Thistle Key Lane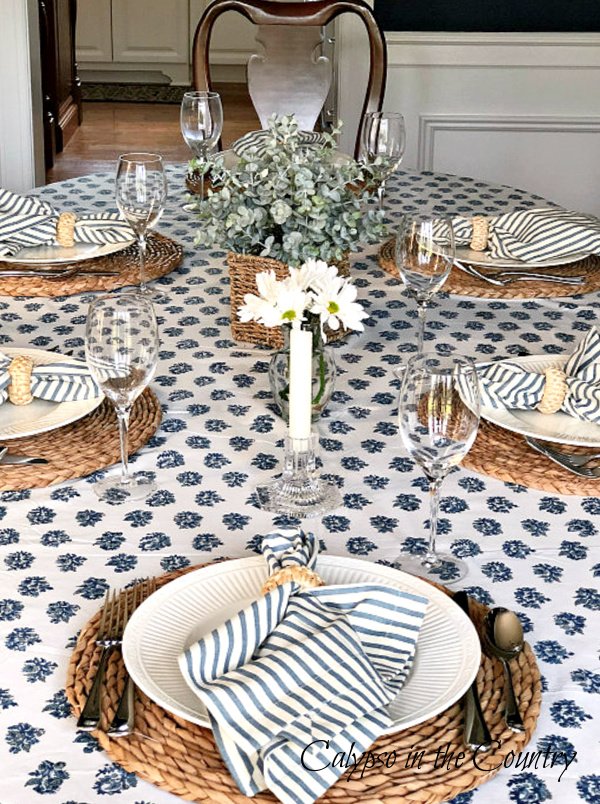 Block Print Home Decor Ideas ~ Calypso in the Country
Easy Ideas for Decorating with Hydrangeas ~ WM Design House
DIY Homemade Tea Bags ~ Our Tiny Nest
Simple Front Door Flower Basket ~ Bluesky at Home
A Sunny, Rustic Farmhouse Tablescape ~ Masterpieces of My Life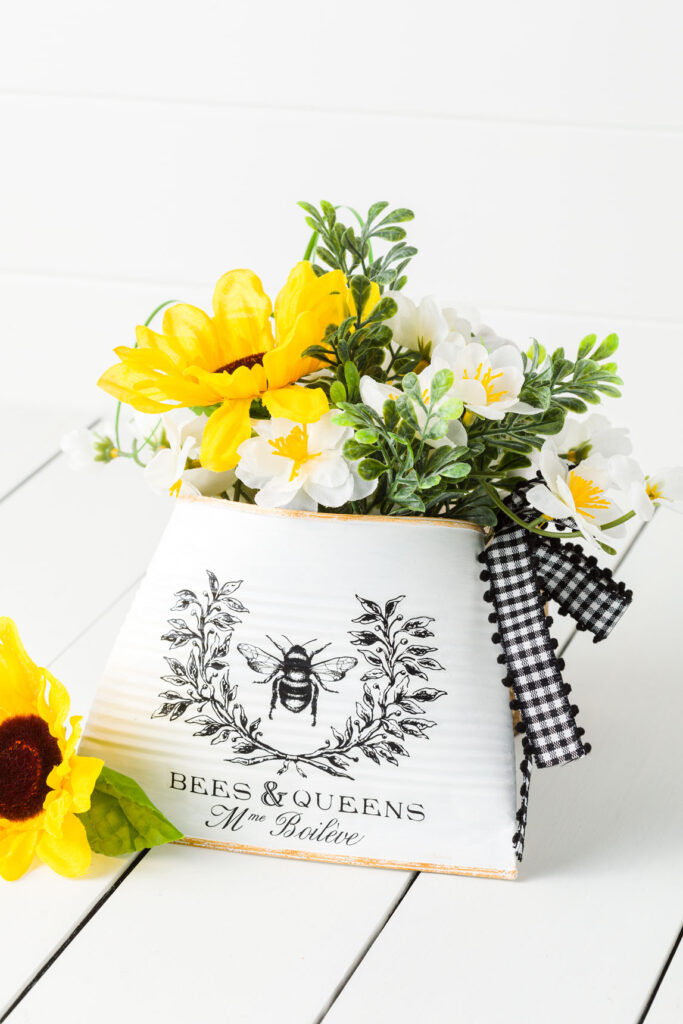 How to Make Tin Can Planters ~ Kippi at Home
Bonus Feature
Wooden Bowl Rice Paper Makeover ~ Creative Moments
Thanks for visiting…enjoy!
You are invited to the Inlinkz link party!