Hello and welcome to the 195th All About Home Link Party! I hope your week is off to a great start! Things are getting crazy around here with end of the school year choir concerts and putting in a brand new kitchen at the new house. Later this week I will posting all about the progress! I will be happy when all of the renovations are able and we can get settled in. I feel like I am in limbo and I am just missing nesting around for spring. I am enjoying all of the ideas here at the party though, and I am so glad you have stopped by this week!
Debra and I love all things spring and gardening, so we are thrilled to see what you have to share each week. Here's what we've been up to:
I didn't do any real spring decorating this year as we are starting to pack up and things have been so crazy. So, for this week, let's take one last bittersweet look at the Yellow Brick Home all dressed for spring from last year's Spring Home Tour.
Debra shared her sweet Garden Wheelbarrow Tablescape.
Now here are some beautiful features from last week's party!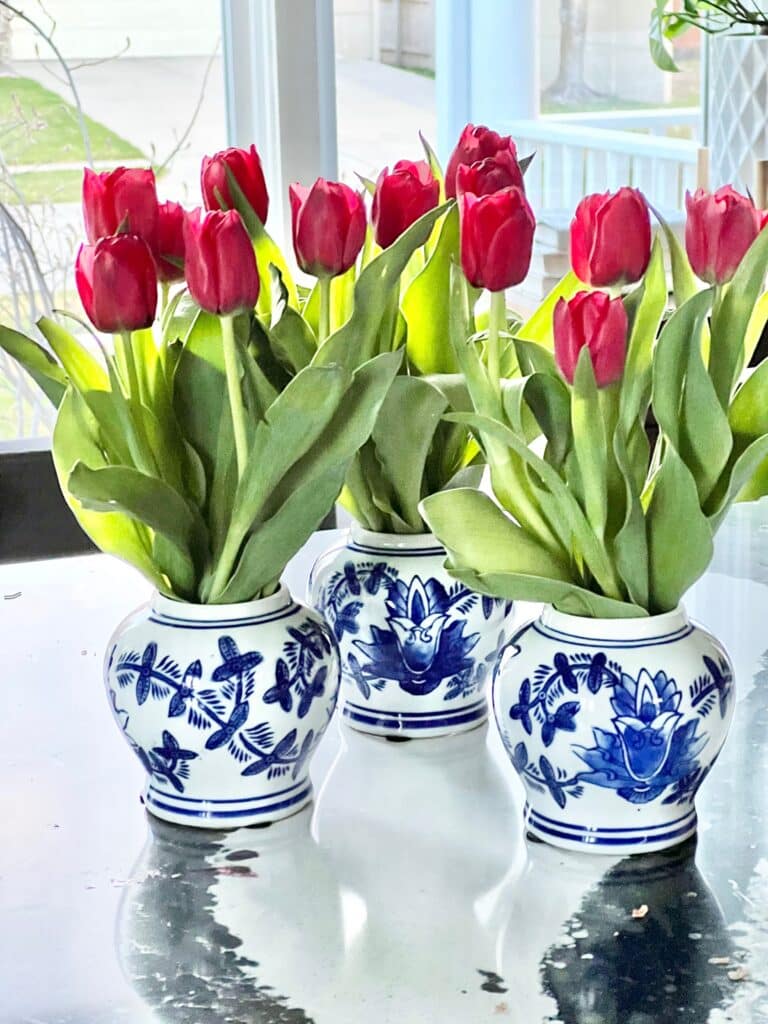 What to Put in Decorative Glass Jars in the Kitchen ~ Sonata Home Design
Faux Spring Florals in the Entryway ~ Skylark House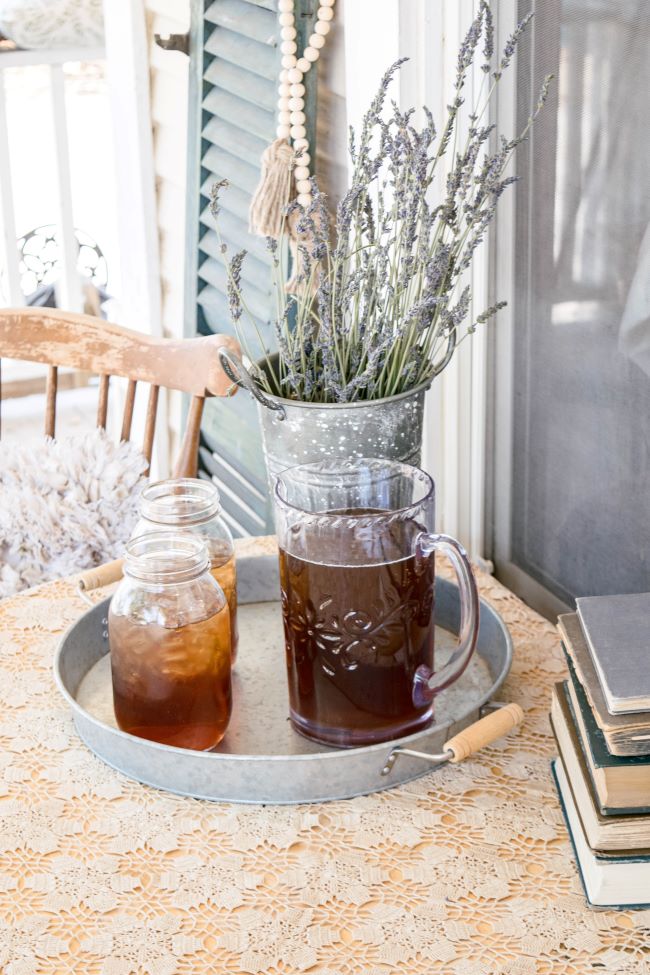 Herbal Infused Iced Tea ~ From Farmhouse To Florida
Thanks for visiting, enjoy!
You are invited to the Inlinkz link party!