Happy October, and welcome to Thursday Favorite Things! I am thrilled to be joining Katherine at Katherine's Corner and wonderful group of bloggers for my third year as a co-hostess for this fantastic weekly link party for bloggers and blog readers too!
If you are looking to grow your blog, make new friends, and or simply to be inspired each week, this is the place to be! *Bloggers: If you would like a chance to be featured, please leave a comment with the number of your link up. We can't wait to see what you have to share this week! (If you missed the last party and the AMAZING fall features, you can find it here.) To get the party started, let's take a look at what I have been up to recently:
Foraging for Bittersweet Vine (Well…sort of!)
On Monday I shared all about my "foraging" for bittersweet adventures and a sneak peek of the bittersweet wreath I just started making. It has rained the past few days but we are supposed to have some nice fall weather this weekend so I plan to finish my wreath and share more about it early next week. I still can't believe where I found bittersweet growing!
On Tuesday I joined my friend Cindy of County Road 407 and 16 other talented bloggers for a fun Pinterest Challenge! This month's challenge was to create a snowy holiday scene in a jar. Check out my post to see how I incorporated some adorable dime finds into my wintry hurricane globe "jar" cloche. You will also find links to all of the other pretty snow jars at the end of my post.
Thirty cents was well spent on these little darling winter girls!
Worn-Out Wednesday!
I didn't share a weekly Pin Away Wednesdays post this week because quite honestly, I am worn out (don't worry, I'm not "worn down," I have just had a lot going on!) This past weekend and all this week has been so busy between finishing up my post for the Pinterest challenge, wrapping up a very challenging first nine weeks of virtual teaching, and attending multiple soccer games for my son's high school regional soccer championship tournament (they won!)
I am so excited that these boys will have a very happy memory from 2020!
Kitchen Update
In between everything else, my husband and I have continued on with our kitchen renovation whenever we have had any free time. He has been working very hard on the last big phase of the renovation which is finishing my dream period style built-in cabinetry, and I am overjoyed with how it is turning out! Here is the inspiration post I shared back in the summer in case you missed it:
Dreamy Kitchen Built-Ins, Butler's Pantries, China Cabinet, and Hutches
I plan to share a "Kitchen Makeover Update Part Two" soon, which will showcase the finished built-in!
In early fall I lucked into two 1920's wavy glass cabinet doors for the built in. The doors were just the size I was hoping for, but they needed a little TLC to bring out all their charm and character. I have spent the past two weeks working on them and I can't wait for you to see how they have turned out! Be on the lookout for a kitchen update post soon!
Throwback Thursday
Thanksgiving is less than a month away, and I can't wait! For this week's throwback Thursday I am sharing my Vintage-Traditional Thanksgiving Dining Room Tour from last year. If you love Thanksgiving you won't want to miss this post! Thanksgiving is my favorite holiday and I love giving my vintage turkeys and pheasants their time to shine. Santa will have to at least wait until the day after Thanksgiving to make an appearance at our house!
Victoria Magazine IG Feature
I was so excited on Tuesday when Victoria Magazine shared my vintage fall vignette in their stories on Instagram! The unique vignette has been one of my favorites of fall so far! Soon I will be switching things up a bit for late fall and Thanksgiving, but I will be sharing post this weekend with all the details of this vignette before I make any changes.
Now it's time for some beautiful features from last week's party!
How Vintage Inspired Fall Decor Adds Character to Your Home~Shiplap and Shells
Thanksgiving 2019~The House on Silverado
Thanksgiving Tablescape for a Small Gathering~Dining Delight
Charming Antique Table and Chairs for Two~Dabbling and Decorating
Gorgeous Black and Gold Autumn Teacup~Mantel and Table
Milk Can Decor-How to Stencil an Uneven Surface~Birdz of a Feather
Get Your Inner Chalk Artist On~Interior Frugalista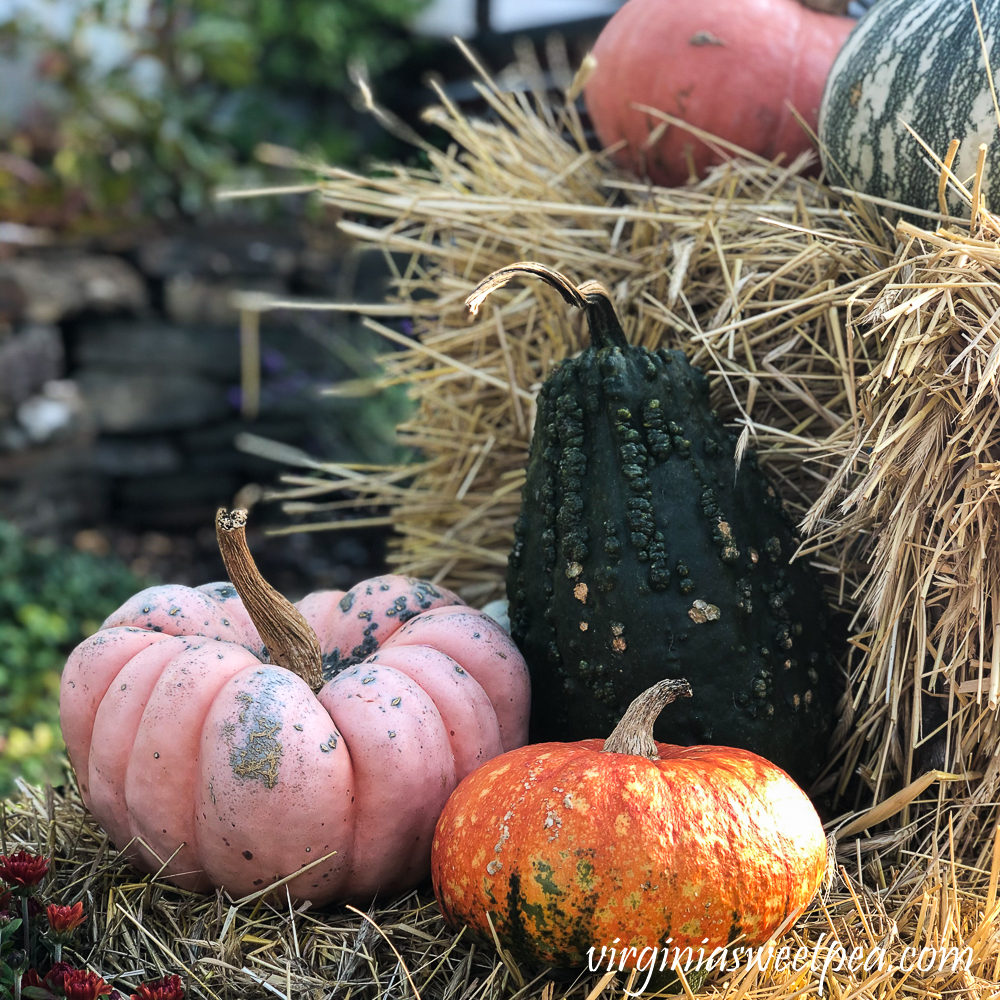 Our Fabulous Fall Vacation~Virginia Sweet Pea
Bonus Features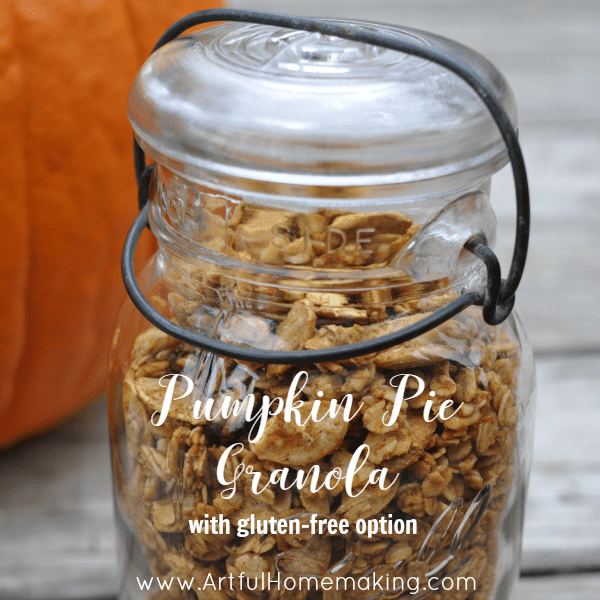 Pumpkin Pie Granola with Gluten Free Option~Artful Homemaking
Gluten-Free Apple Cinnamon French Toast~Strength and Sunshine
Thanks to everyone who visited last week! Enjoy the party!
You are invited to the Inlinkz link party!