Welcome back friends for another post in my Interior Decor and Styling Series! As you may know, my husband is currently renovating the new-t0-us 1926 home that we are moving into this spring, and we are probably going to be ready to paint next month. I have looked at so many paint samples I can't keep them all straight! I am a vintage-traditional decorator, but I still like to see what is trending in paint and accessories each year in decor to keep our home looking updated and stylish. Every year Sherwin Williams and many other popular paint companies release their color of the year. Redend point is the Sherwin Williams 2023 color of the year, so I thought it might be interesting to explore and discuss this color. Let's talk decor. This post contains affiliate links.
"Redend Point" is a clay-pink earth tone that I think will work great with modern and boho style homes, but I am struggling to envision using in our new home, at least on the walls.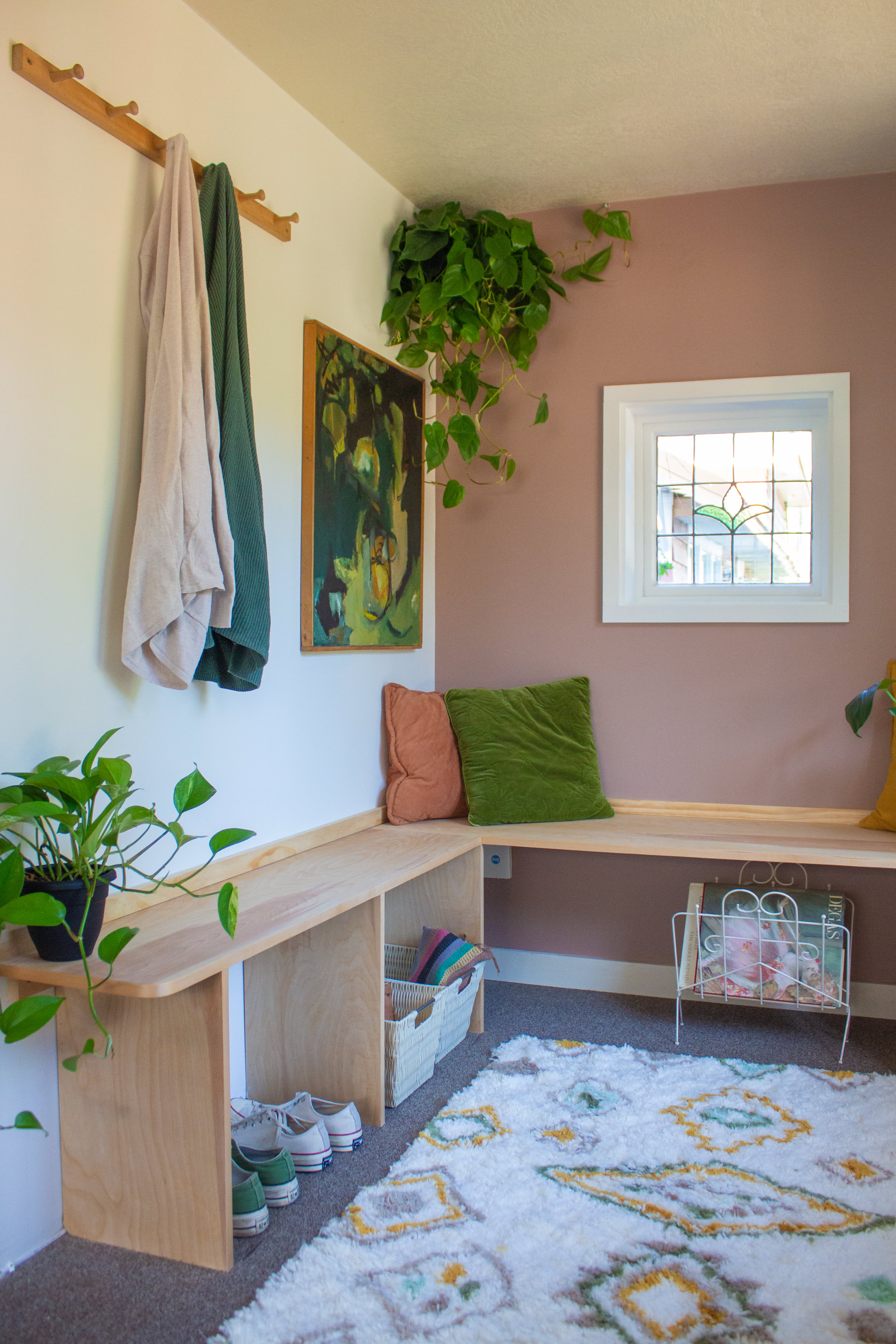 What is your honest first impression?
In this graphic I think it is a gorgeous, pale-blush neutral that I could make happen, but I don't think these photos are true representatons of the hue.
In this photo the walls appear much darker and more pink.
Sherwin Williams
I would describe Redend Point as a light terra cotta-blush mix. It really is a pretty color in and of itself, and I think I would like to keep our interior decor updated by using this color or similar earth tones in accent pillows, textiles, pottery and other decorative accents—but not on our walls.
Terra Cotta Velvet Throw Pillow Covers
I am loving these throw pillows which could work year round.
These velvet pillow covers on amazon are slightly more mauve but the color is still close to Redend point. I think it blends beautifully with creamy white textiles in the photo. I actually love this combination, and think it could be pretty for spring through fall.
I am not against using bold colors as accent walls or in bathrooms, bedrooms or even libraries, but overall we plan to stick with our tried and true warm white walls throughout most rooms in our new home. I just love how off white is the perfect backdrop for any accent colors and is perfect in every season. In this photo the middle pillow is close to Redend point, and I'm loving all the colors here.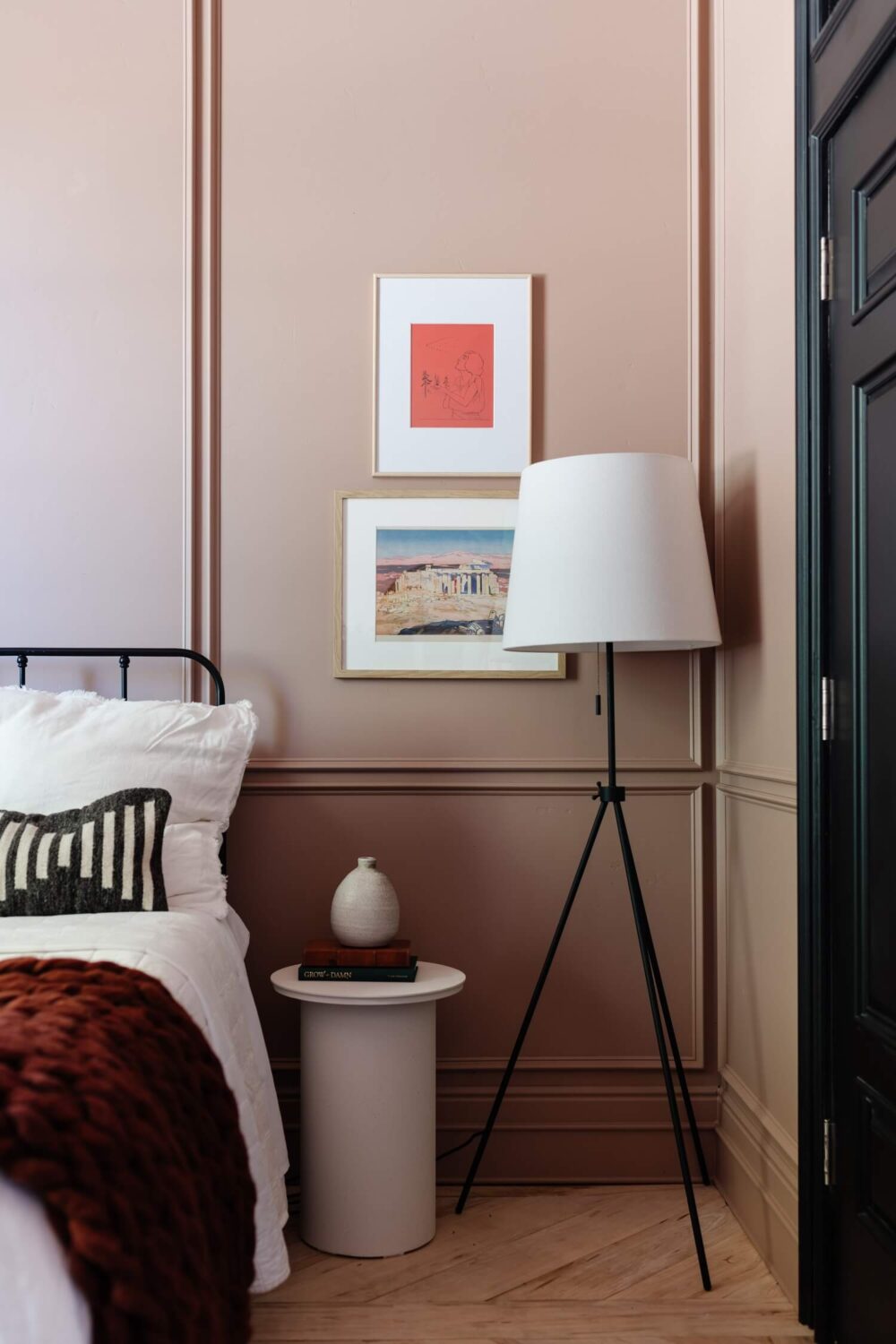 I have to honestly say that Redend Point on walls is not love at first sight for me. I actually do love earthy tones in decorative accents particularly in fall, but I don't think I could commit to a large space painted this color and especially not as a kitchen cabinet color.
Redend Point comes on the scene at the very same time we are installing brand new kitchen cabinets in our new home and I am sorting through countless whites paint samples for the cabinets, holding fast to my own design belief that off white or even stained wood is timeless and classic. I just think classic colors are much better choices for kitchen cabinets in the long run.
This Terracotta Dinnerware Set I found on Amazon is a very similar color as Redend Point. They could be diplayed on open shelves or in china cabinets if you want to get in on this color trend, but I personally wouldn't recommend it color on walls or cabinets. I just feel like the color trend will last.
Of course you can always play around with color in a white kitchen by painting the island fun color. If you love trends and you'd like to try Redend point in the kitchen, the island could be a good place to introduce that new pop of trendy color.
The design "experts" are saying bold earthy hues like Redpoint End and even darker reds are going to replace white/off white kitchens, but I really think Redend Point and other colors like magenta are what they are…trends.
We just renovated our current kitchen three years ago, and I have loved every minute of my bright and sunny, off white kitchen. I certainly want to recreate some of the same "feel" in our new kitchen using traditional whites. White and off white kitchens are here to stay in my opinion. They may not be all over your feed on social media for a couple of years like they have been, but they will come back strong before too long.
What I do love about Redend Point is the earthy feel which makes it comforting accent color. The rug in this kitchen is less pink, but still similar to Redend Point, and it really helps warm up the kitchen and add visual interest.
How to Use Redend Point in Traditional, English Country, French and Vintage Cottage Style Homes
I see colors similar to Redend Point popping out in the gorgeous area rug, pillows and blanket in this amazing traditional library. This is how I will use this trending color in our new home, which will certainly have a lot of vintage-traditional style.
If you love an earthy pallette then Redend Point can be a nice accent color with other earth tones. I have been drawn to deeper rusts and copper tones for a while and had already planned on using those colors in textiles in my new living room, but I will stick to ivory walls to serve as a blank canvas for changing out colors seasonally.
What is your opinion on Redend point? Is it here to stay or just another trend? I love hearing from you!
Thanks for visiting!
Amber
Shop the Look!
If you purchase a suggested item, I may receive compensation at no additional cost to you. See my full affiliate disclosure policy for details.