Renovating your home is a good way to keep it looking beautiful and increase the property value, but it can also be expensive. After you have spent months or even years dreaming of what you would like to achieve by making wish lists, pouring over books, magazines, blogs and creating Pinterest boards, the time finally comes to make you home dreams a reality. You are so excited to get started, you even have a little extra money in the bank.
If you are working with a contractor you might end up surprised by a lot of extra fees that weren't in your budget. With that in mind, here are some ways to be sure you have negotiated effectively so that you can save money on your next home renovation.
Prepare A Budget At Least 3-12 months in advance.
Create a detailed budget months in advance. Use a computer template or printable so you can keep track of exactly how much you will be spending.
Prices of lumber and building materials fluctuate so be sure to be aware of what current pricing is before starting the reno.
Home renovation projects can be expensive, so it is important to budget beforehand. The last thing you want to happen is to run out of money halfway through your project, as you might have to live in what looks like a building site for months on end. So, before work begins, work out the cost of the supplies you will need, the people you will need to hire, and factor in these hidden expenses too. Then make sure you have those extra reserves in your bank account, as you might need to pay out more should anything go wrong during your project. A pipe could burst, for example, or you might encounter another unpleasant surprise. By taking care of the financial side of your renovation, you will have one less thing to worry about.
Shop Around
While you may have found the most helpful sales associates at your favorite hardware store, they're probably not going to turn around and tell you that their competitors may be cheaper. That's why you need to find sources of impartial advice. You can use websites that will compare prices from lots of different companies and give you the best price.
For example, if you go on the empire flooring website, you can type in the service you need and your address and they'll find all of the companies in your area and tell you which the best one.
Document All Price Quotes
First you want to get price quotes from at least three different contractors. This will help you in negotiating the best possible deal. No matter how much you may personally like a contractor, it is imperative that you get all quotes and agreements in writing before renovations begin.
Working with contractors can be confusing. You might be positive they quoted one price, then they suddenly turn around and tell you it's going to be more expensive after they've already started, leaving you no option but to pay the extra costs. You can mitigate these stressful events by keeping legal written documentation.
In some cases, prices changes can't be avoided because of increased materials cost etc. but you should take steps to make sure the contractor can't increase the labor costs half way through a job. Before you agree to anything, get all of those quotes in writing so you can produce the documentation if there are any disputes about the agreed price.
Four Tips For Negotiating With Contractors
Some things, mainly materials, will be fixed price but most of the time the labor costs will be negotiable. A lot of people just get a load of quotes and then pick the cheapest one without challenging the price. But a lot of the time, if you tell a company that you want them to do the work but you can't afford their price, they'll be a little flexible with it. It's also a good way of getting them to add smaller bits and pieces onto the job at no extra cost. You never know if you don't ask so always try to negotiate. Of course you want to find a reputable contractor. For more information, check out these telltale signs of an untrustworhty tradesman, and steer clear if you spot any of them when you are approaching local firms.
When to Call in the Experts
You might be very adept at DIY, so there are probably some tasks you can do yourself. You might be able to wallpaper your living room, for example, and tiling your bathroom might be something you have no problem with. However, if you are unsure as to your abilities to do something successfully, find the help you need. Some jobs can be very complicated, such as replumbing a bathroom or making over a basement, so despite the expense, don't hesitate about hiring a plumber or a basement remodeling company when dealing with those tricky rooms. Yes, you will have to pay for their services, but you won't have to endure the financial and practical consequences of your mistakes should you make any.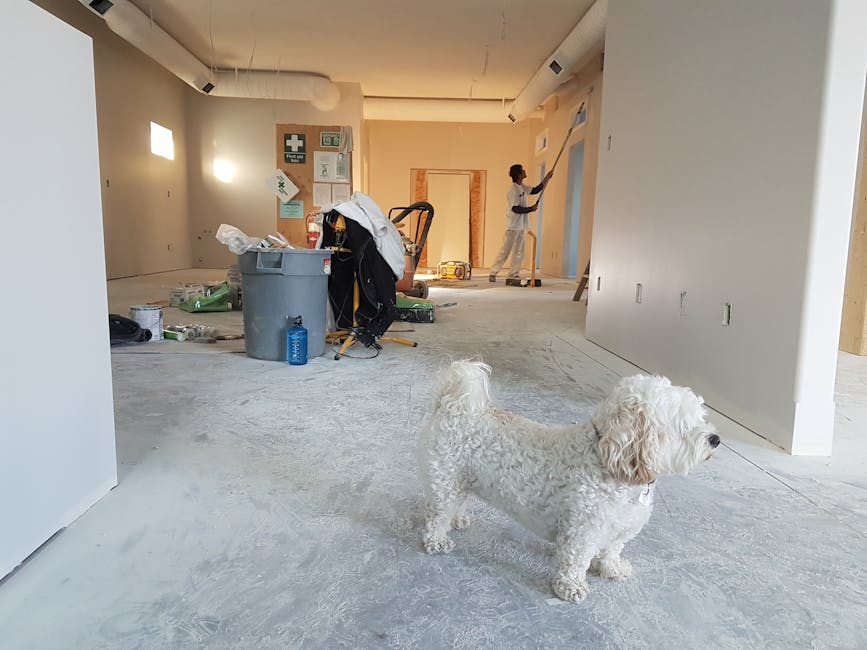 Foundation Issues
After all, the foundation is the support of the whole house. Any issues with the foundation can cost tens of thousands of dollars. You need to look for foundation walls that bow, signs of mold, especially in the basement or crawl spaces, and if you see large cracks in the masonry, you may need to speak to a structural engineer for additional advice.
Electrical Problems
If you are buying an older property, or it has been vacated due to the owners passing away, you've got to look at the cost of updating old electrical wiring. If you recognize white insulator knobs with wires covered in fabric or a small breaker panel with only a handful of breakers, these are warning signs the property needs to have a serious electrical update.
Roofing Issues
When purchasing a fixer-upper, it's par for the course that you replace some of the shingles, but if the roof has many layers of shingles, there are signs of leaks in the house or the roof sags, you may have to contact a roofing specialist to fix up a lot of these problems. A roof is something that is, understandably, pretty expensive, but this is one of the biggest red flags.
Would it Simply Be Better to Move?
If you have created a budget and you still can't achieve all of your renovation goals without going into debt, it might be time to call the movers Moving is something we tend to avoid doing, since it can be extremely stressful, especially when you've got a young family to take with you. However, sometimes, moving is more beneficial that pouring money into a renovation. Indeed, even the tax benefits of moving home can be the motivating reason behind packing everything up and moving on. So, weighing these benefits up against potential renovations, what are we left with? Working out your budget, working out your property's renovation suitability, and most importantly, working out how you feel about moving.
Whether you are planning a home renovation or if you decide to move and do a some home upgrades in your new home, these tips can help you make those jobs less stressful. With a little extra planning and budgeting, you can save a lot of money on your home renovation. Best of luck in making your home dreams a reality!
Amber