Summer has arrived and it's time to embrace the fun of outdoor parties, cookouts and barbeques! With all the great ideas for summer parties to be found on Pinterest these days, I thought I would share a round up of creative tips for hosting an amazing outdoor summer party! *This post may contains affiliate and/or sponsored links.
Spruce Up Your Outdoor Entertaining Area
Whether you want to host a traditional barbecue, a chic and classy cookout or a fun family movie night, first you will want to make sure your yard, deck or patio is looking it's best.
Add some bright and beautiful outdoor pillows to patio and lawn furniture for extra comfort and style. Flowers and plants in attractive containers can easily beautify any outdoor space too.
If you have don't have a deck or patio, consider creating a chic and stylish party area right out in the middle of the yard. Make sure you have a healthy lawn and use blankets, pillows and free pallets to create a relaxed vintage boho style party.
An outdoor movie is a really fun theme for an outdoor summer party too, perfect for kids and adults alike!
Whatever theme you choose there are plenty of chic and stylish ways to make your next outdoor summer party sizzle!
Source
Good food, good times!
Summer cookouts are all about the food! Savory grilled fish, meats and veggies, nutritious summer salads, fresh fruits, traditional s'mores and outdoor ice cream buffets can all be served up in stylish and creative ways.
Just looking at all of the amazing recipes for grilling summer meals is enought to make you crave a barbecue!
Summer is a great time to experiment with recipes. Learn About Spice World and create a mouth-watering masterpiece at your next barbeque.
Create a drink station for refreshing summer drinks such as lemonade, iced tea or specialty drinks like dragon fruit sangria. Use beautiful glass drink dispensers for easy serving. Cute straws and creative drink labels will give your outdoor cookout or picnic an extra fun touch of summer style.
You can also repurpose old junk such as a galvanized bucket or a rustic metal wagon to hold drinks and to add little bits of rustic charm and vintage style to your outdoor summer party.
Keep Bugs At Bay
Nothing ruins an outdoor summer picnic faster than pesky bugs! Whether it's flies buzzing around the food, ants marching up the picnic table legs, swarms of mosquitoes or the threat of ticks, there are some easy ways to make your outdoor summer party a little less buggy at least!
You can use citronella tiki torches and all natural citronella candles to keep mosquitoes and other biting bugs away, but always use bug spray or all-natural tick repellent to reduce the chance of contracting dangerous Lyme disease from ticks.
Buzz off!
Serving food in glass jars is an attractive way to ensure the bugs don't enjoy your summer cookout more than you do! This is also a great way to transport food if you are asked to bring a side dish to an outdoor summer party.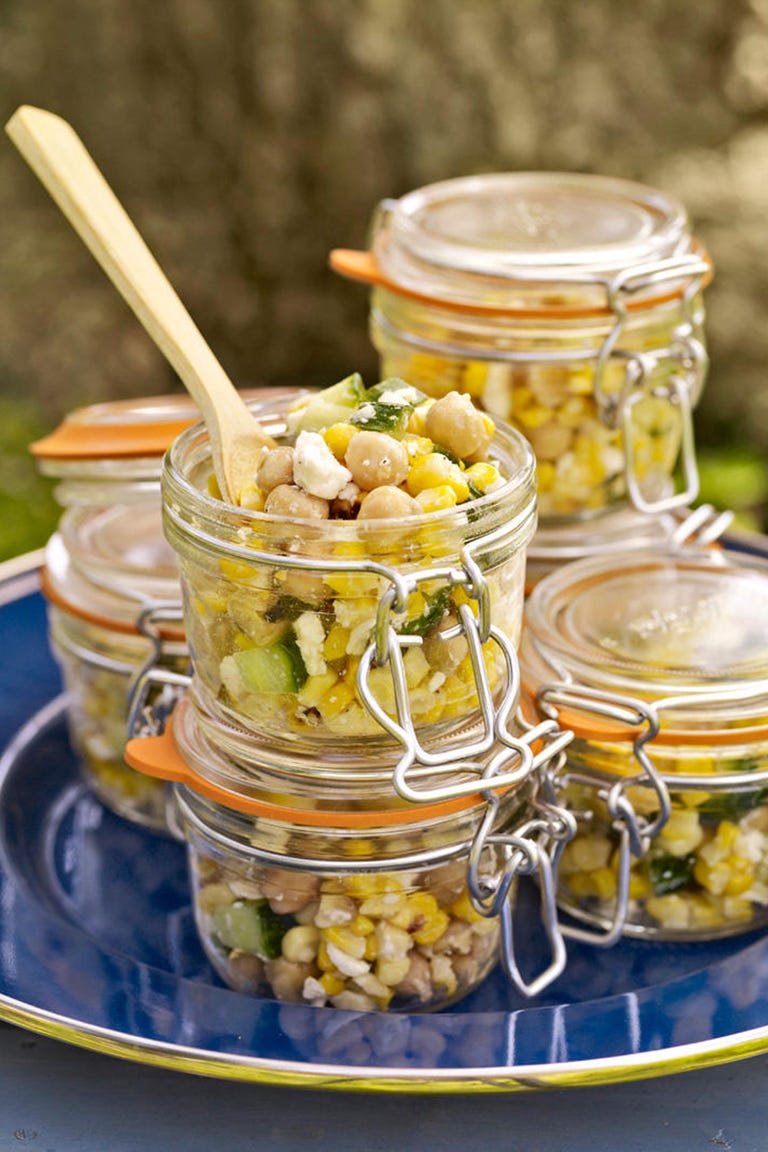 Game On!
What's an outdoor summer party without some fun lawn and garden games? Old traditional games such as croquet, horseshoe tossing or wiffle ball are sure to please kids and adults alike! Of course a trampoline is always a hit at summer parties as long as set some rules for safety. You can check the internet for outdoor summer party games to see what newbies have come along too. For those who would rather relax, try setting up some bird houses and bird feeders to lure beautiful feathered friends to your party for bird watching.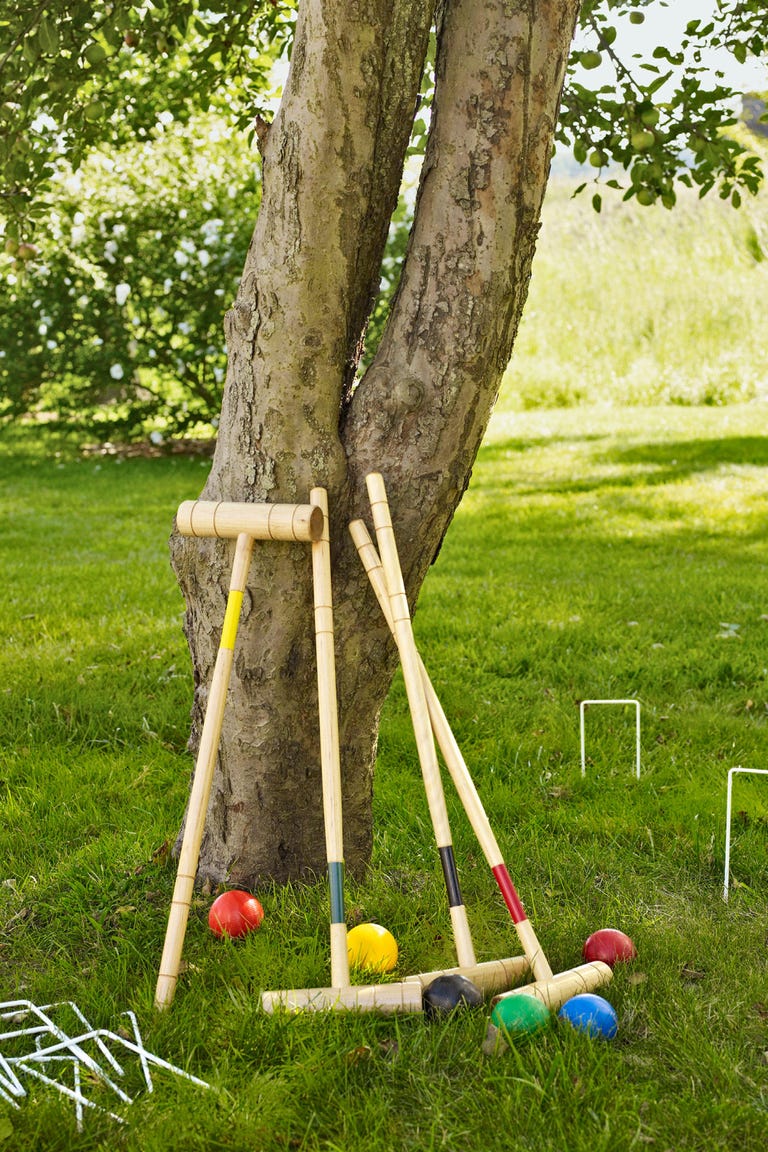 I don't know about you, but I am ready for an old fashioned outdoor summer party after seeing all of these ideas, but I am definitely going to add in some chic and trendy new ideas too! If you are still looking for more backyard barbeque ideas, check out 30 Ways to Throw a Better Backyard BBQ.
I hope you have enjoyed these tips for hosting an amazing outdoor summer party! If you are planning to go to the beach this summer, it can help to have something to look forward to when your return from your trip. A summer barbeque is just the recipe for beating the post beach vacation blues!
Have you already starting cooking out this summer or have you ever hosted a special outdoor summer party ? I would love to hear some of your great ideas.
Thanks for visiting today!
Sharing at these great link parties:
All About Home Thursday Favorite Things