Hello friends! Today I am thrilled to have my blogging bestie Olivia from Reinvented Cottage and her beautiful dog Sebastian for a guest post! She is going to be sharing some classy and stylish Christmas gift ideas for dog lovers!
Hello everyone! my name is Olivia and this is my dog Sebastian. He is a large Golden Retriever and Labrador mix whose personality also matches his size. Every day at the same time, 3 p.m. sharp, he insists we go outside to greet the children who get off the school bus in front of our house. Every neighbor that we've met while on our walks is his personal friend and he remembers them all, even when I have not.
His nature is curious and when coupled with his zest for life it has yanked me on many an unexpected adventure, many of which involve mud. Sebastian loves and adores babies, especially the newborns so Gentle It's A Baby was taught to him early on. I taught him how to be Gentle It's A Baby when he snuggled up to me for pets. He came to know this as love and now it's used when he greets people in wheelchairs or the neighbor who wears white clothes. Hey, it works! Ha ha. Welp, that's a little bit about us! Let's have a look at a fun dog decor gift ideas.
Classy and Stylish Gift Ideas for Dog Lovers
Dogs love soft pillows and blankets as much as you and I do but for different reasons -dogs like them for chin prop support. These wash and dry fabric canvas cloth pillows and the customized Airedale Terrier pillows are a nice choice.
This vintage needlepoint pillow hunting scene is so fun too!
How about this grapevine wreath to add a welcome touch to your porch? You can change the ribbons to suit your style.
Aren't these coasters so cute?They'd be a great gift too. This is my favorite so far! Stocking stuffer maybe?
Sebastian recommends Plato treats. Right now turkey and cranberry is his favorite flavor. He has such a look of disappointment when the bag is empty so I try to keep this on hand for him.
A canvas laundry bag is a great gift idea for folks with big dogs. It is surprising how quick one can fill up with towels, blankets, toys and coats.
The Bubba Rose cookbook has been on my shelf for ten years. I have made many recipes from it and often give the treats away as gifts. If you have a loved one that expresses interest in making homemade dog treats this book won't disappoint.
We don't use typical dog beds but if we did this French grainsack dog bed would be at the top of our list. If your dog bites away all the beds and sofas of your house then you can check the best dog bed for chewers.
If you have a hand for sewing this French mattress DIY dog bed would be an incredibly thoughtful gift for someone special.
These padded furry rugs recently roused my interest. The design concept uses a foam pad covered by fabric which is great for aging dogs joints and bones.
Vintage dog prints are super cute. When framed art is out of the budget, a few prints rolled up and tied with a pretty ribbon can be an inexpensive but very thoughtful gift for a special person.
If you really want to spoil your dog how about a fabulous French shabby chic doghouse? See these doghouses for more creative designs.
There are tons of adorable and stylish collars for dogs these days! As a reminder, it is always recommended that you invest in a harness. Not only is this better for your dog's comfort and can give you more control over your dog when you are walking, but it is safer, as pets are less likely to slip out of harnesses than a collar. This could potentially save your dog's life!


A remembrance of the dog and his owner would be one of the most touching gifts a dog lover could ever receive. All you need to do is to send a picture of your friend and his dog, and provide clear details you want to be added in the figure. Check this custom Cheap Bobblehead product to learn more.
Anchor text: custom Cheap Bobblehead product
Handheld pet vacuums are wonderful gifts too. I chose Shark because the other Shark label floor cleaning machines that I've used in the past have worked well.
It's best to watch your turkey's back on Thanksgiving Day!Labs are known to snatch them off the table, or maybe that only happens at my house? Sebastian is quite a character. As most people know dogs are a lot of fun but of course they are also a huge responsibility! These tea towels make a good gift for anyone who understands the Labrador Retriever appetite!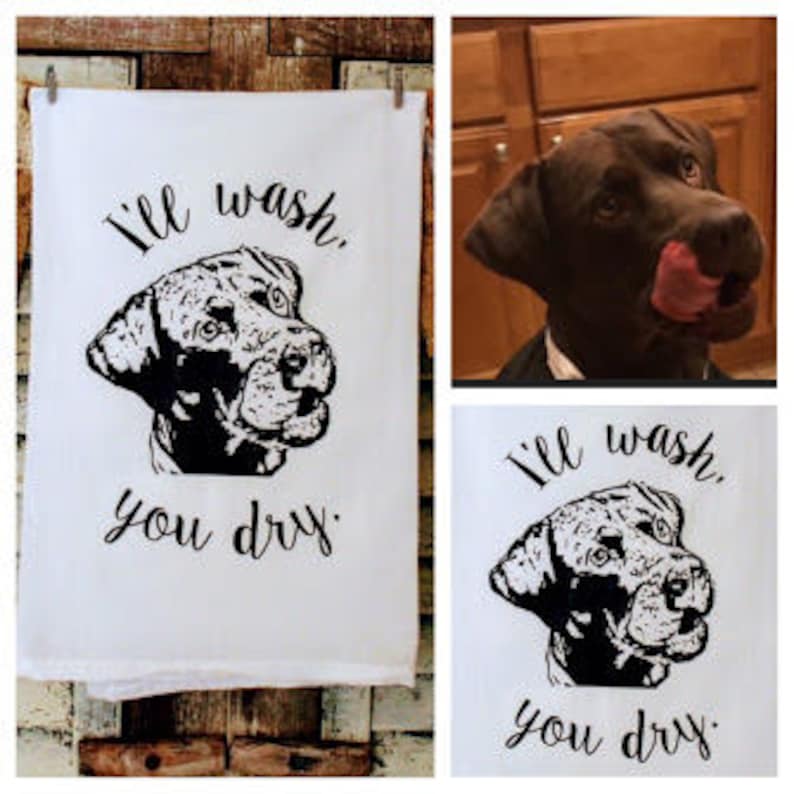 Thank you for letting me share Sebastian with you and I hope you find these gift ideas useful this season. Sebastian's perspective is much the same! You are welcome to visit my instagram anytime to see more what Sebastian and I have been up to!
What a great round up of super cute gift ideas for dog lovers! Thank you so much Olivia and Sebastian for stopping by!
Which of these dog gift ideas did you love the most? I love hearing from you dear readers! Thanks for visiting today!
Amber