Hello and Welcome to the 57th All About Home Link Party! I simply can't believe how fast September is flying by, can you? Our house is so messy from the kitchen renovation, and I have been so busy that I haven't really had time to start decorating for fall. I am really looking forward to seeing all of the inspiration at tonight's party which will surely give me all the fall vibes. I know that each week I always say that I am really looking forward to the party, but it's true! I just love everything that bloggers share here and all of the wonderful support and friendship of all who visit!
We spent all Labor Day weekend working on the kitchen renovation and much progress was made! Here is how the stove and backsplash area was looking during last week's party.
Here is a peek at the almost- finished stove and sink area with just a little bit of fall styling. I will be sharing a few more photos of this area in my Fall Kitchen Tour (part 1) on Thursday as part of the Fall Home Tours with 30 creative bloggers.
I do hope you will will stop to see how things are coming along just in time for fall! This year's tour is graciously being hosted by Linda at It All Started with Paint, as dear Marty of A Stroll Thru Life needed time to grieve the loss of her husband. Marty shared more of her story of loss here if you would like to visit and offer a word of encouragement. I am so excited that Marty has decided to join the tour as our grand finale blogger on Friday! I am so inspired by her!
In between working on the kitchen and teaching online I did manage to do a bit of early fall/September decorating on the faux fireplace mantel in the dining room. Today I shared a post about my Vintage September Vignette with Thrifted Pretties (and a Little Extra Fall Inspiration).
Debra shared her adorable Mason Jar Candy Corn Votives. So vintage!
Now it's time for some beautiful features from last week's party!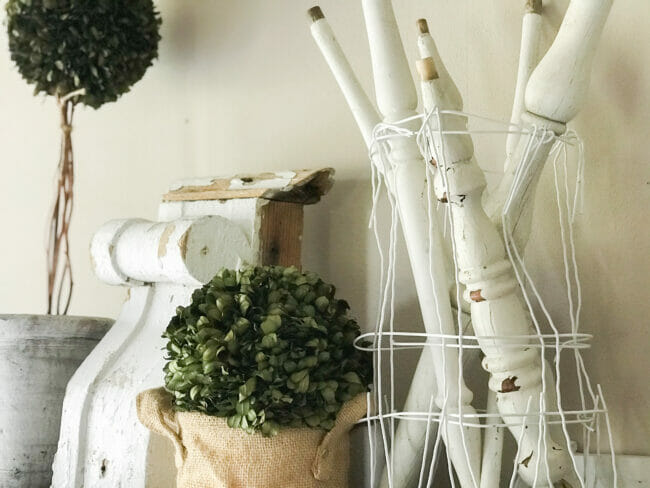 How to Style a Delightful Farmhouse Mantel~County Road 407
Late Summer Apple Themed Tablescape~Dining Delight
Roasted Butternut Squash~Mommy Hates Cooking
Gluten Free Cider Stew-The Taste of Harvest in One Pot~My Hubbard Home
Thanks to everyone who visited last week! Enjoy the party!

This Link-Up is for all of us that love Home Decor, Vintage and Antiques, Garden and Outdoor Spaces, Seasonal Fun, DIY, Crafts, etc. We think Link Parties are a great way to share our homes and find inspiration and ideas from like minded bloggers. From Room Reveals to your latest Thrifting and Flea Market finds, we want you to join in the party fun!
Party Guidelines:
*The party runs Monday at 7:00Eastern/6:00Central p.m. through Thursday at midnight.
* Please share up to three posts related to things that are "All About Home" such as home decor, DIY, crafts, gardening, recipes, vintage and antiques, etc.
You are invited to the Inlinkz link party!