Hello and welcome to the 123rd All About Home Link Party! Can you believe it is actually CHRISTMAS week? I can't and I'm not ready! I have been super busy with holiday choir concerts and home tours, and as usual, the holidays have just flown right on by. I am trying to settle down this week and to really savor every last minute of the season and to focus on celebrating the birth of our Lord and savior, Jesus Christ! I hope all of you are having a wonderful holiday week and I am so glad you are here!
"Best Christmas Wishes" this to you this week!
Debra and I love getting together each week to host this fun party, especially during the holidays! Before moving on to the features, here's what we've been up to:
We did it! Our first high school concert in over two years! It was a huge success musically, but more importantly emotionally! As you will see from the photo below, after the concert the students were ecstatic and so was their teacher!
Now that the concert is over and break has begun, all of us are ready to rest and recharge for the year ahead!
On Wednesday I shared my 1921 Historic Holiday Home Tour Part 2, celebrating our old Kentucky home's Centennial Christmas. Check out my tour to see the little details I added to reference this special year as well as tons of vintage-traditional Christmas decor.
You will also find links to 12 other amazing tours full of vintage Christmas inspiration!
Debra shared A Very Merry Christmas Cupboard. She has the best vintage goodies and styles them so perfectly!
Now it's time for some festive features from last week's party!
How to Make a Festive Hot Cocoa Bar~Peacock Ridge Farm
Colorful Farmhouse Christmas Home Tour~She's Crafty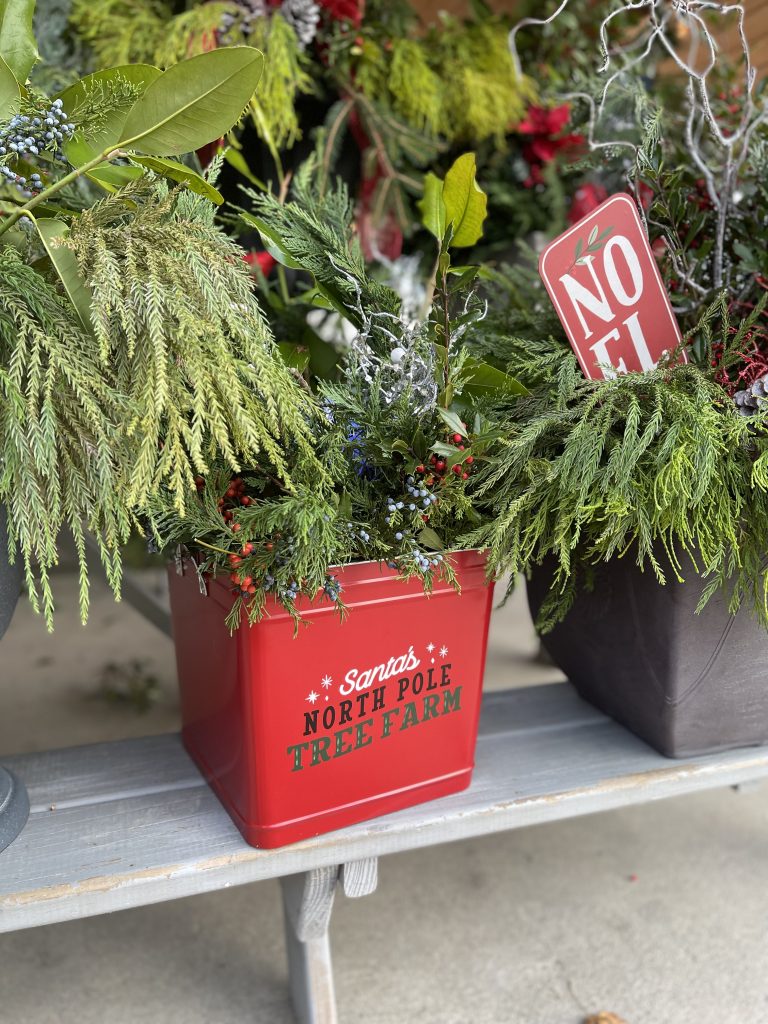 Holiday Porch Planter~Saved from Salvage
Easy Winter Pillows~Cloches and Lavender
Thanks to everyone who visited last week. Have a very "Merry Christmas!!!"
You are invited to the Inlinkz link party!