Happy fall my friends! Don't y0u just love decorating for this beautiful and cozy season? It is certainly my favorite time to decorate although my "methods and materials" for fall decorating has changed over the years. Instead of using a lot of cutesy store bought fall items, I have been using more natural items or things I can find around the house with fall themes. Dried hydrangeas are one of my must-haves in fall decorating, although I love using them year round too.
I love using my own dried annabelle hydrangeas in fall vignettes with bittersweet.
Late Fall Home Tour with Simple Elegance
More Gorgeous Ideas for Using Dried Hydrangeas in Fall Decorating
Simple Dried Hydrangeas Fall Centerpiece~A Blue Nest
Dried Hydrangea Tablescape~Liz Marie Blog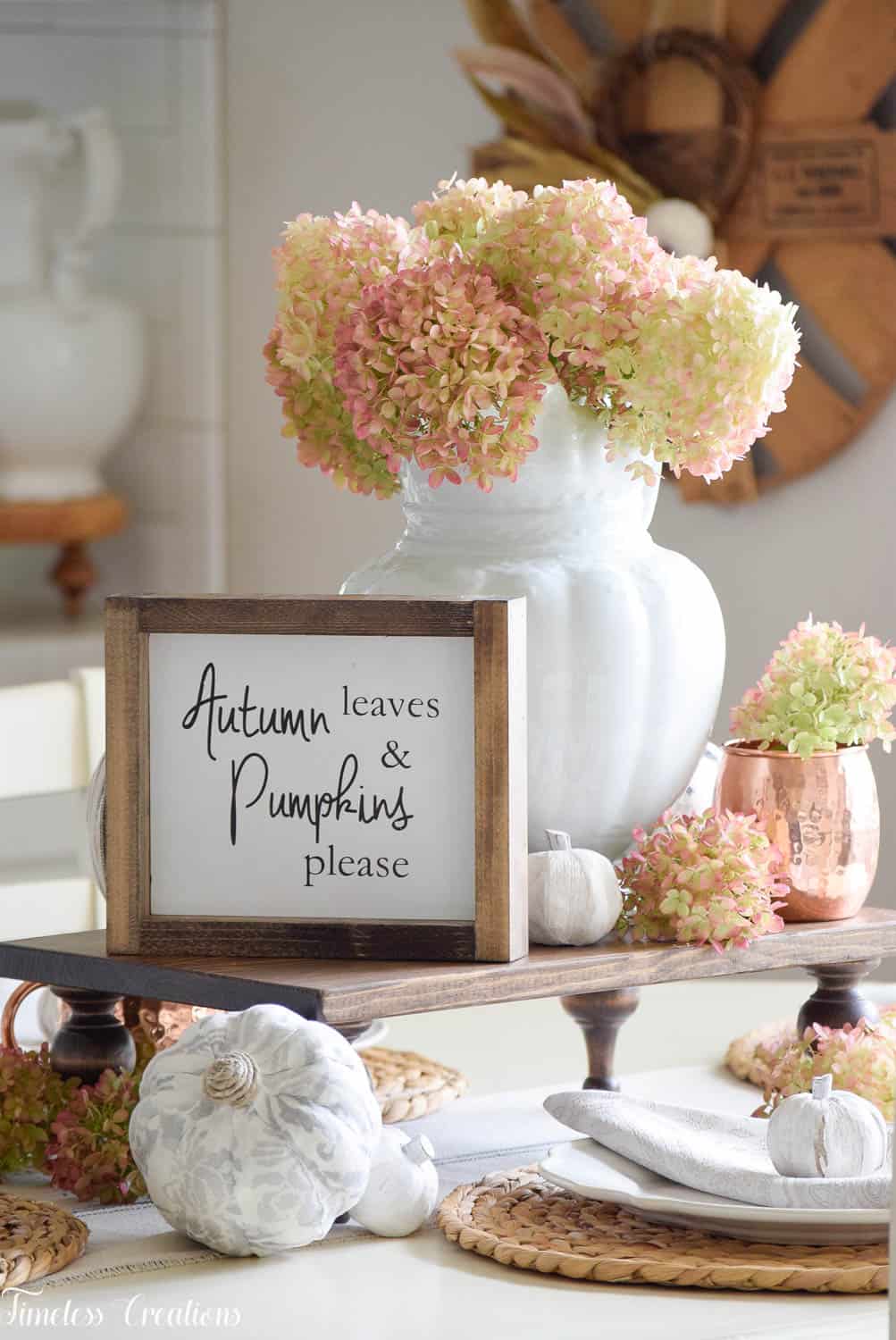 A Fall Hydrangea Tablescape~Timeless Creations
I love all of the variations of colors that dried hydrangeas can have. From brown, to pink to green, they are so versatile as natural decorative accents.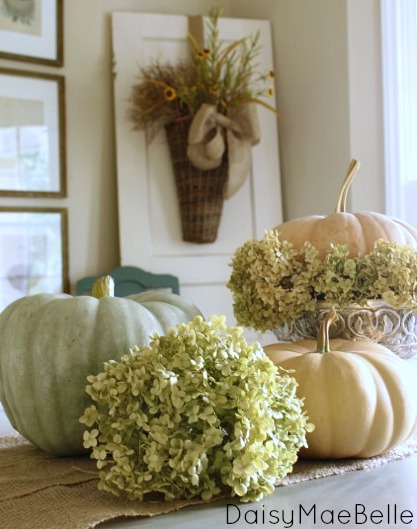 Five Minute Baby Pumpkin Vignettes~French Country Cottage
I had to stop myself here or I would have been pinning and sharing beautiful images of dried hydrangeas in fall decor all evening long! There are so many gorgeous pictures of dried hydrangeas on Pinterest. The great thing is that they will easily transition into winter decor too. Do you decorate with dried hydrangeas in the fall? I love hearing from you!
Thanks for visiting!
Amber