Happy SEPTEMBER and welcome to TFT! This is my FIFTH year co-hosting this fabulous weekly link party for bloggers and blog readers with Katherine of Katherine's Corner and a fantastic group of bloggers! We recently celebrated the 600th TFT! Please hop over to Katherine's after linking up to congratulate her on the milestone and to thank her for starting this wonderful party.
NOTE: The party time has changed to 9:00 a.m. MDT (11:00 EST)
Here's what I've been up to!
Dining Room Makeover
The dining room makeover is taking some time and has been super frustrating, but we are finally making progress! My husband created a stunning paneled wall treatment back in the summer and I experiemented with a sagey green color that you see below, but I ended up just hating it. It looks sort of pretty in the photo below but that is the only angle where the color looked decent and that true sage green hue only lasted for about 20 minutes of the day when the lighting was just right. Every other time of the day it was either gray or horrible mint green and none of the walls matched due to the lighting in the room. I wanted to play with color, but I think I was too influenced by trends of moody rooms on Instagram. I LOVE those moody colors in other people's homes and even for bedrooms or dramatic bathrooms, but I prefer bright neutrals in the main living areas.
After trying what seems like 100's of paint samples, I ended up finding a color when I wasn't really looking for it while buying paint for our roof. That's the way it goes I guess!Check out my New Dining Room Update post to see the new brighter neutral color and the progress on our built in china cabinet!
This weekend is our living estate sale! I can't wait to get this over with, list the house and just start a new chapter of our lives at our new, brighter and more organized home. I can't begin to explain the joy it brings us! We have no regrets!
Now here are some beautiful features from last week's party!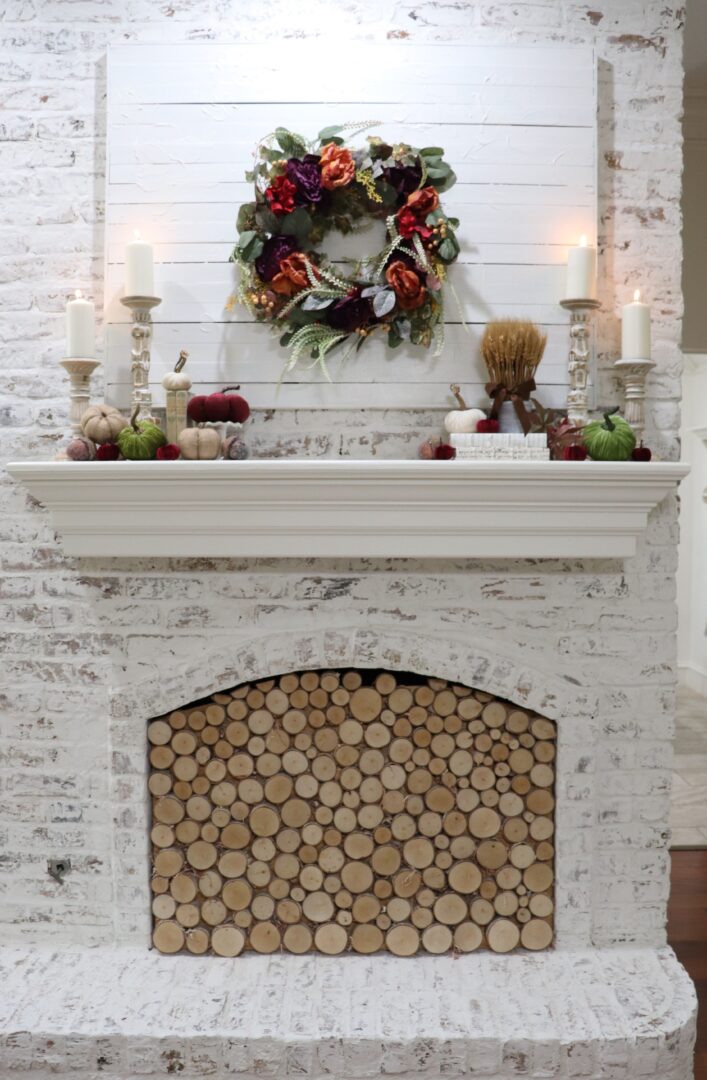 Mulberry Falliday Home Tour ~ Decor to Adore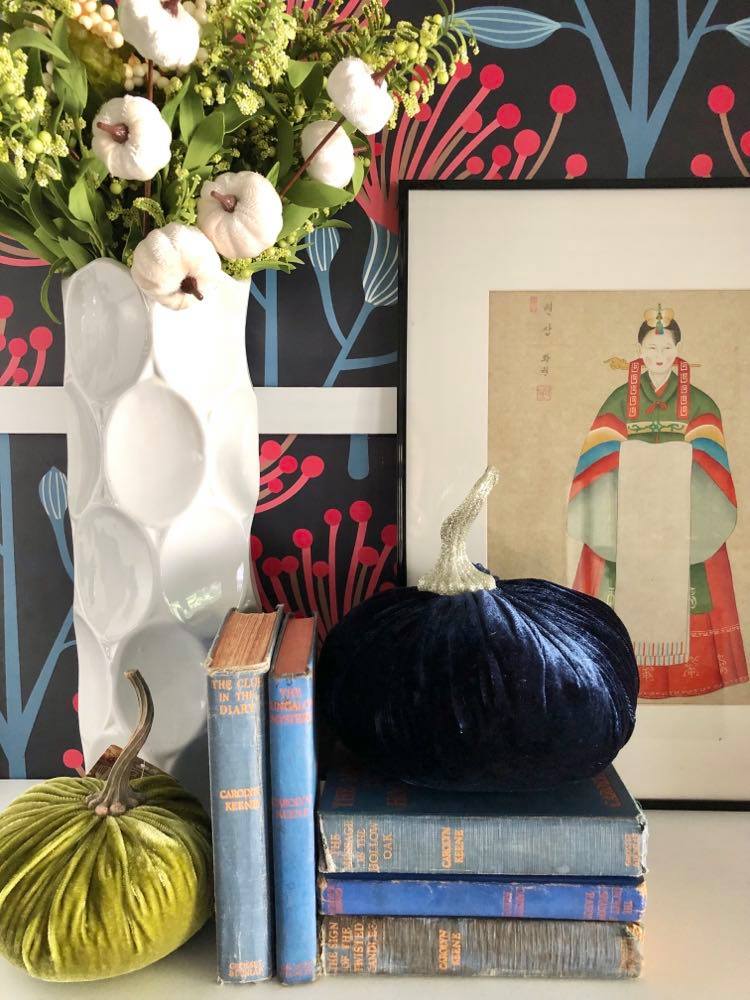 13 Ways to Style Your Bookshelves for Fall ~ Sonata Home Designs
Styling Tips for Fall Faux Stems ~ The Antiqued Journey
Cottage Review Fall Laundry Basket Vignette ~ Common Ground
Wheat and Tortoise Shell Pumpkin Mantel ~ Masterpieces of My Life
You are invited to the Inlinkz link party!
Thanks for visiting! Enjoy the party!