Happy Valentine's Day friends! How are you spending the holiday? Our family is just enjoying a quiet evening at home with snacks and movies. Here on the blog I am celebrating by sharing ten Lovely Valentine's Day Ideas from the Valentine's Day Link Party last weekend.
I have really enjoyed all of the wonderful Valentine's Day inspiraiton in blogland this year! I shared a round up of all of my own Valentine posts in my Valentine's Day Link Party post. It was so fun hosting the party last weekend with some special blogging friends. I hope you will head over to check it out if you haven't already. The party will be a wonderful resource to refer back to next January when it's time to start gathering Valentine's Day ideas again. Here are ten of my favorite posts from the party.
Ten Lovely Valentine's Day Ideas
A Valentine's Day Vignette in the Dining Room~The Painted Hinge
Add a Touch of Februrary's Charm to Your Home~My Hubbard Home
French Love Banner and Bouquet~Botanic Bleu
Potting Shed: A Heartfelt Arrangement for Valentine's Day~Home Is Where The Boat Is
Farmhouse Table Valentine Tableau~Common Ground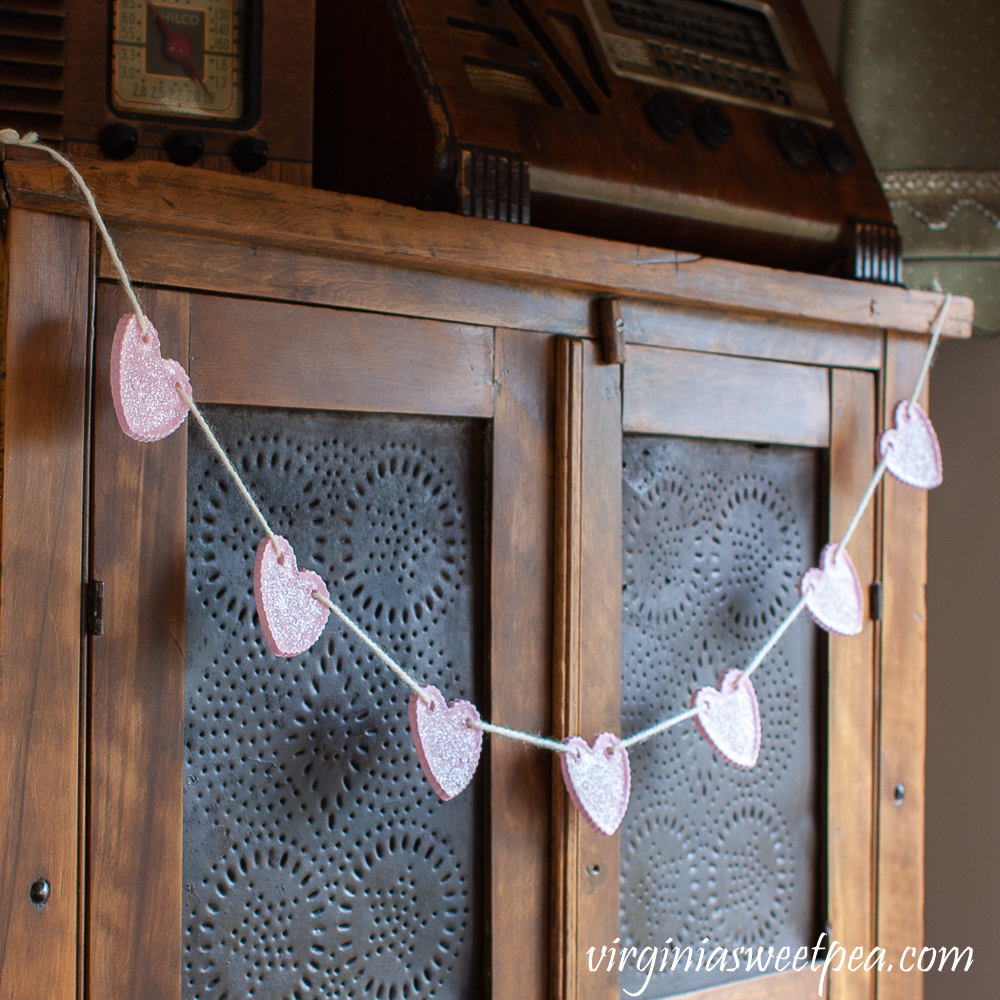 DIY Valentine's Day Heart Garland~Virginia Sweet Pea
4 Red and White DIY Valentine Heart Decorations~Bluesky at Home
Simple Valentine's Day Tablescape~Calypso in the Country
Valentine's Hearts of Love~Itsy Bits and Pieces
Meet Me at the Eiffel Tower Valentine Table~Debbee's Buzz
Thank you so much to everyone who linked up or visited the Valentine party. I am already looking forward to hosting the party again next year!
Thanks for visiting! I hope you all have a wonderful Valentine's Day!
Amber