Light and bright natural hardwood floors are trending, but will they stand the test of time, and do they work in homes with traditional decor?
Recently my husband sanded the red oak floors in our new home which is almost 100 years old. Over time I have moved away from all-white, shabby chic and farmhouse style, instead creating a more vintage-traditional cottage style look that has been collected over time. When we purchased our new historic home, I was certain that I wanted dark brown hardwood floors to contrast beautifully with the creamy white paint I had chosen for the walls, similar to the picture below.
After my husband sanded the floors, both of us had the same reaction…we loved the look of the natural, unstained wood, and we could tell by how it looked with the current white wall color that it would also look beautiful with a fresh coat of creamier white paint on the walls too.
Sanded floors with the original white paint (we haven't painted yet.) Loving this look!
Of course with a busy family leaving them unprotected wasn't an option, and neither of us wanted a modern Boho or farmhouse style aesthetic. White oak floors are trending too, and I almost always rebel against major decor trends even if I like them at the time. So, we quickly moved past the idea of leaving them natural and decided to start sampling medium-to dark stains.
Gorgeous room with natrual hardwood flooring, just not my style. Source
After trying several stains however, we really didn't like any of them. They were all still pulling out the pink, orange and red undertones of the red oak, and most of them looked like the original stain we were trying to get rid of. Because I prefer to used water-based stains due to chemical sensitivites with oil based products, there aren't as many good color choices.
We settled for water based Minwax Driftwood, which is a neutral light-medium, brown with gray tones that gave some warmth but seemed to neutralize the pinks…at least on the sample portion of the floor (second from bottom). However, when my husband started actually staining a large portion of our bedroom, it looked nothing like it did in this photo and we both HATED the look of having any color back on the floor. I don't even have a picture of the horrible, splotcy mess! Within 24 hours my husband had re-rented the sander and got back to work sanding the bedroom back to the natural wood. Crisis averted!
Source: Family Handyman
We talked about it all night and the next day, and we both agreed that we wanted to keep the floors natural. Using a polycrylic water based top coat will protect the floors, and we are hoping it will not make them ook yellow or orangey like oil based top coat often does, as demonstrated in the picture above. Keeping our fingers crossed!
View from living room into foyer with fireplace (getting a makeover soon!)
I spent a bit of time just walking around the house when the sun was out, and it was evident that whole vibe of the home seems so positive and beautiful with the light floors. Still, I worried that it would be hard to pull off a traditional look with lighter floors. With that in mind, I headed to Pinterest and found some beautiful examples that have me so excited about the decision we have made.
Beautiful Natural Hardwood Floors or Floors with Light Stain
If our floors turn out like any of these I will be thrilled! Some look more like white oak, while others may even have a very light golden or honey stain, but I am really loving this look after becoming more open to it.
Gerrard Builders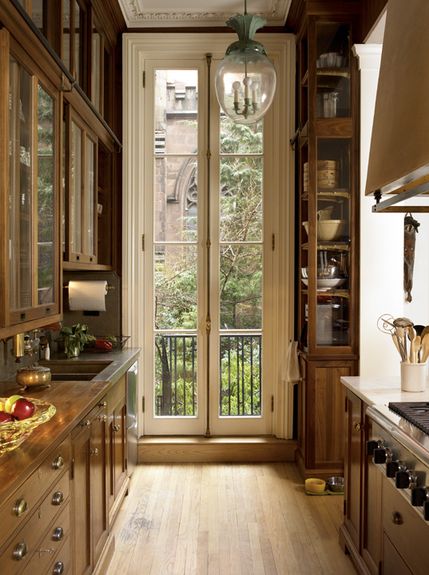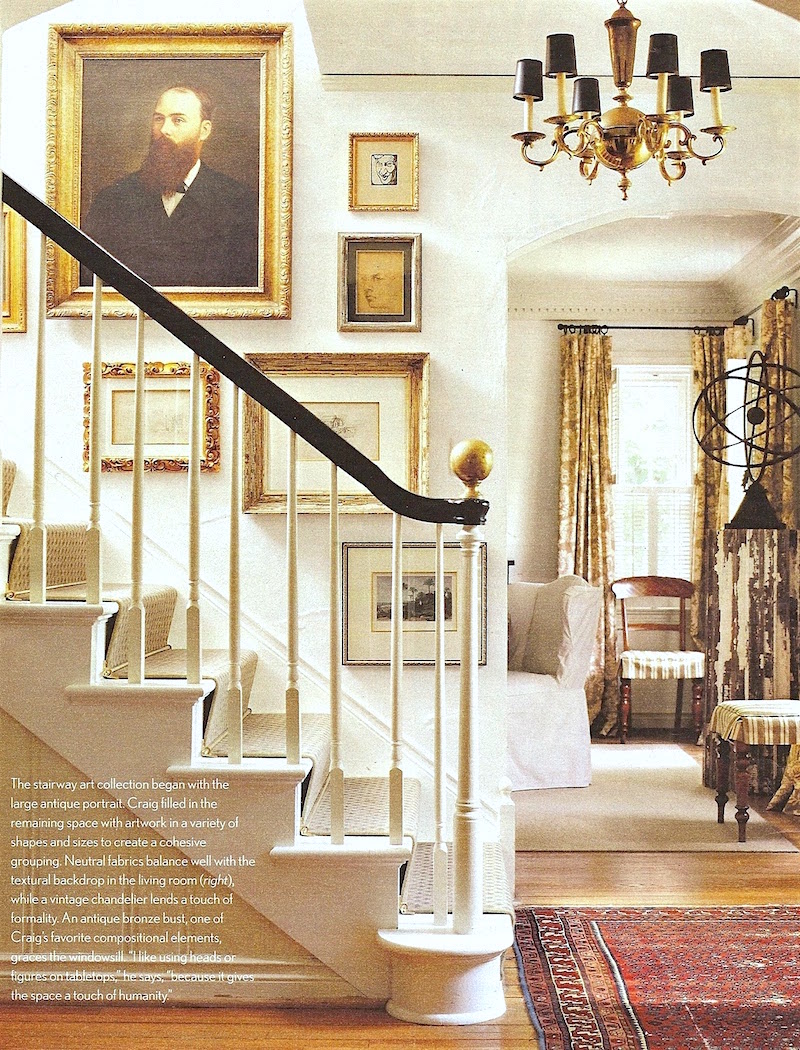 The Wild Decoelis
The photo above is very similar to the color and types of wall moldings throughout the home, and even the the floor is slightly darker than natural, I think it's still shows that lighter floors can be stunning in a traditional home.
I know this isn't a look for everyone, and it wouldn't have been my first choice. But sometimes renovation fails lead us in new directions that we didn't expect, and things turn out even better than we originally had planned. I am so excited about this change and I feel like it will update our overall decor aesthetic without losing our vintage-traditional style. In the next week I will be sharing the finished floors and the first full in-progress tour of our new home. EEK! I hope you will stop back by to check it out!
Thanks for visiting,
Amber