Hello and welcome to the 187th All About Home Link party! It's back to winter weather here in KY with snow flurries today, which is sooo hard to accept after having 80 degree days last week! Still, I am so excited for St. Patrick's Day and Easter and can't wait to check out all the wonderful posts from bloggers linking up this week. How is the weather where you are? If you are looking for spring vibes, you've come to the right party!
As much as Debra and I love fall and the holidays, we are both MORE THAN READY for spring! Here's what we have been up to:
Natural Hardwood Floors Inspiration
This week my husband finished up the sanding on the floors in our new home and we loved how they looked without stain. It wasn't what we had planned, but after trying out several colors and one room disaster, we decided to go with natural, unstained floors with a clear top coat. The floors aren't finished yet, but you can check out the first peek inside our new home with a look at the floors as they look right now and some beautiful, natural or light stained hardwood floors in traditional homes in my latest post.
Debra shared the cutest St. Patrick's Day Seedbox Vignette. She has the best treasures for every season!
Now here are some springy features from last week's party!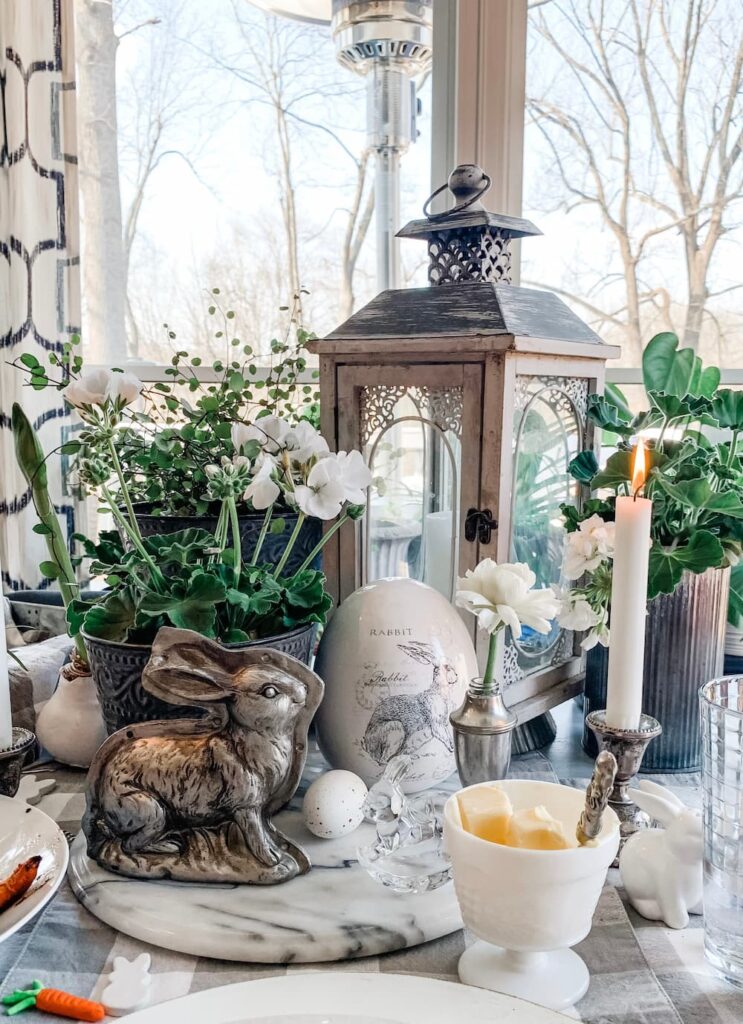 Easter Tablescape Ideas ~ Saved from Salvage
My Wee Abode ~ Spring Bird Cage
Small Bites for Spring and St. Patrick's Day ~ The Painted Apron
You are invited to the Inlinkz link party!