Welcome! Today I am happy to share an interesting guest article from Cottage and Bungalow which explores the mental, emotional, and financial benefits of decorating your home and keeping it clean and in good repair. Enjoy the article! *This post contains affiliate links.
Five Reasons Why Home Decorating Is Good for You
There are many ways human beings experience their environments beyond the five senses. This is the central idea that authors James W. Croake, Mary Jo Weale, and W. Bruce Weale explore in their book Environmental Interiors, ultimately linking the art of interior design to its many psychological and emotional benefits.
Any professional interior designer will tell you that designing a home is more than just making the space look pretty. As you may already have experienced firsthand, it's also about the process of decorating itself and how it affects you personally. Interior design, it turns out, is about curating experience and is an experience in itself. Its benefits are interpersonal and encompass art and science at its core.
Practically, it has multiple advantages, all of which will inspire you to start tinkering with color palettes and statement decors for your living room.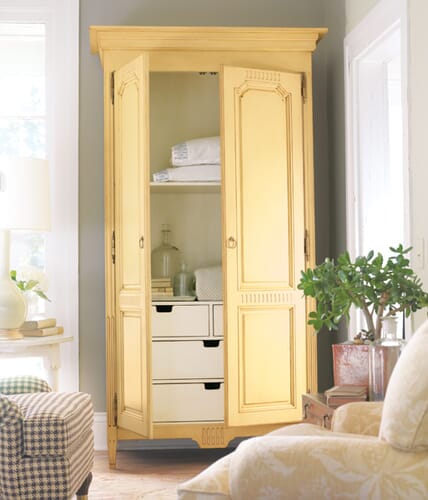 It Uplifts Your Creative Power
Like any other skill, decorating is sharpened with practice. Once you dip your hands into the whole decorating affair, the inspiration will take hold in your personal life.
Although the creative juices don't manifest out of the blue, once you start looking for inspiration (be that via Pinterest pins or design magazines), your own creativity will find a channel to flow through, and you'll be surprised at the veracity of your own creative reservoir.
It Increases Your Motivation
Interior design requires refined focus on details and zooming out to see the bigger picture. This creative exercise can easily pull you into brainstorm mode, shifting perspectives to see all possibilities and actively judge the best arrangement for a challenge at hand.
Once you find yourself at this level of focus, it's easy to take a ride and be immersed in the craft. Your motivation is heightened, and work becomes a joy rather than a mere task that needs completion.
It Improves Hospitality
Wouldn't you want to show off a beautiful home of your own making? Surely, receiving guests becomes less anxiety inducing when you know your home is guest ready no matter how small the space is.
Additionally, if you include the members of the family in the process of home decoration, they will help carry the burden of responsibility in maintaining and taking care of it. It's also a great family-bonding opportunity.
It Purges the Clutter
There's nothing like a good home redesign to purge all the clutter that has stuffed your house for the last decade. Clutter does not mean dirt. It's the accumulation of things that are only kept because either they seemed too unexploited for the trash, or you managed to convince yourself that they'll somehow become that necessary element for a genius home project in the future.
The Life-Changing Magic of Tidying Up: The Japanese Art of Decluttering and Organizing
When you're forced to shift things around the home or plan to become a minimalist, getting rid of clutter is a natural step—and you'll be thankful for it.
It Can Increase Your Home's Value
If you're thinking about selling your home in the near future, making home improvements will conversely increase its appraisal value (when done right) and hopefully help it sell higher on the market.
A well-kept home will have fewer problems physically, is more appealing and aesthetically pleasing, and generally will leave a good impression on a potential buyer. Buyers are also more willing to make compromises and agree on the original sale price if they know that they won't have to shell out more money to renovate the bathroom or address a structural problem in the kitchen. There are also some simple changes you can make that will add instant character and appeal to your home such as replacing old doors or adding moldings and trims.
For example, a lot of buyers have very specific specifications for the bathroom. Beautifying this personal space or highlighting function, like using a macerating toilet instead of a regular one, will help boost its charm among many picky home shoppers.
Final Thoughts
Home decorating may seem financially draining, not to mention a lot of work at the outset. But when you get yourself involved in the process, you will discover that there's more to it than just a magazine daydream.
A Few Thoughts About Creativity
The creative process of decorating and designs provides a multitude of benefits. Decorating or creating art is good for your health and your psyche and, as can also make a great difference in your quality of life.
If you're looking to break into a creative field, then consider attending a university that's well-known for developing creative talents, such as Temple University. You'll spend your days learning your craft on a deeper level, and your evenings in Temple University housing, pouring what you've learned into your projects. Additionally, studying at university can help you connect with like-minded people. And speaking of which….
On a side note, if you find yourself struggling with creativity overall, it might be the sign of a larger problem or the need for a greater change, such as a career. When that's the case, it could be that you really do need to ensure that you are building up the skills that will challenge you and help your feel more creative. Often times administrative roles can allow you to explore completely different type of creativity. For more information on the idea of public administration specifically, just take a look at the infographic below.

Infographic Design By Norwich University
Don't forgot to surround yourself with other creatives who love decorating. One thing you notice when you listen to famous actors is that they tend to have been friends with other celebrities before anyone made it to the big time. If you have ambitions of working in a creative field, then look at connecting with others.
Well dear readers, I hope you have enjoyed this guest article today. I totally agree that decorating is good for mental, emotional, and even physical health. To me working on vignettes or styling a room to have a new look for each season is like creating a new work of art. What are your thoughts? I love to hear from you, dear readers!
Thanks for visiting today!
Amber