Happy April and welcome to Thursday Favorite Things! I am so happy to be joining Katherine at Katherine's Corner and a wonderful group of blogging friends as a co-hostess for this fantastic weekly link party for bloggers and blog readers too! If you are looking to grow your blog, make new friends, and be inspired each week, this is the place to be. *Bloggers: If you would like a chance to be featured, please leave me a comment with the number of your link up. We can't wait to see what you have to share this week! (If you missed last week's party you can find it here.
 To get the party started, let's take a look at what I have been up to recently:
Last Friday I shared my Vintage Dishes and Daffodils Easter Table For Two for the Easter Tablescapes Blop Hop. I love so many things about this vibrant tablescape, but most of all I love that I didn't out out and buy any new items, and the beautiful daffodils were free from our yard!
On Monday I hosted the Hop Into Easter Blog Hop with 31 bloggers sharing creative Easter and spring decorating ideas. It was so much fun! If you love spring bunnies and blooms, sheep, baby chicks and sacred vintage Easter decor, be sure to hop over to my post to find links to all of the beautiful blogs.
Decorating For Easter With Vintage and Thrifted Treasures
In my post for the hop I shared how I have used some of my recent thrifted treasures, yard sale scores, and thrifty Dollar Tree/Dollar Store items to decorate our home for Easter. I also shared a few preview photos of my Easter Sunday Tablescape.
I had planned to share a full post on the tablescape yesterday but the weather was a bit overcast so I didn't get the last of the photos that I was wanting. Hopefully I will get the photos finished up and posted by this weekend. I really love it! By the way, I found those pretty lilies at Dollar Tree!
Hip! Hop! It's Easter In The Kitchen!
Yesterday I joined Barbara of French Ethereal and 10+ creative bloggers for "Ten on the Tenth," where we shared Easter decor for under $10.oo. I was excited to share more about the $3.00 yard sale Rae Dunn canister I found this past weekend and several other thrifted items that I used to decorate our breakfast nook for Easter. If you love pops of spring color and farmhouse-cottage style, I think you will enjoy this post!
One Room Challenge Week One: Basement Junk Room-to-Teen Bonus Room
A very special young man who happens to live in our household got an electric guitar for his 14th birthday, and even though his guitar-playing-music-teaching-vintage-thrifting-decorating-blogging Mama is thrilled, she still doesn't want amps, cords, and other guitar equipment junking up her family room!
So…
My husband and I decided it was finally time to convert our basement junk room into an industrial-vintage teen bonus room where our son can hang out and play guitar and video games with his friends. This decision came about right as the one room challenge was about to start. I discussed it with my husband since he is going to be doing all the work, and he gave me the go ahead to join the challenge as a guest participant!
We have six weeks to complete the challenge! My husband was totally on board, until I said something about the reveal at week six, and his face had this "look" on it…
Hubby: "I thought you said six months." Me: "No, I said six weeks, remember???  We aren't really doing too much anyway. I am sure we will be able to get it done in time…" (smiles, bats eyelashes)
Oops! Oh well, we discussed it and decided to go on with the challenge! We may not get everything completely like we want it in only six weeks, but we can certainly change it into a more useable space. You can read more about week one and see the before photos and some of the ideas we have for the room in my post.
Now it's time for some beautiful features from last week's party!
Enjoying The Colors of Spring at TFT 
Spring Flowers and Vintage Watering Can ~ Everyday Living
DIY Picket Fence Crate Planter~ TeeDiddlyDee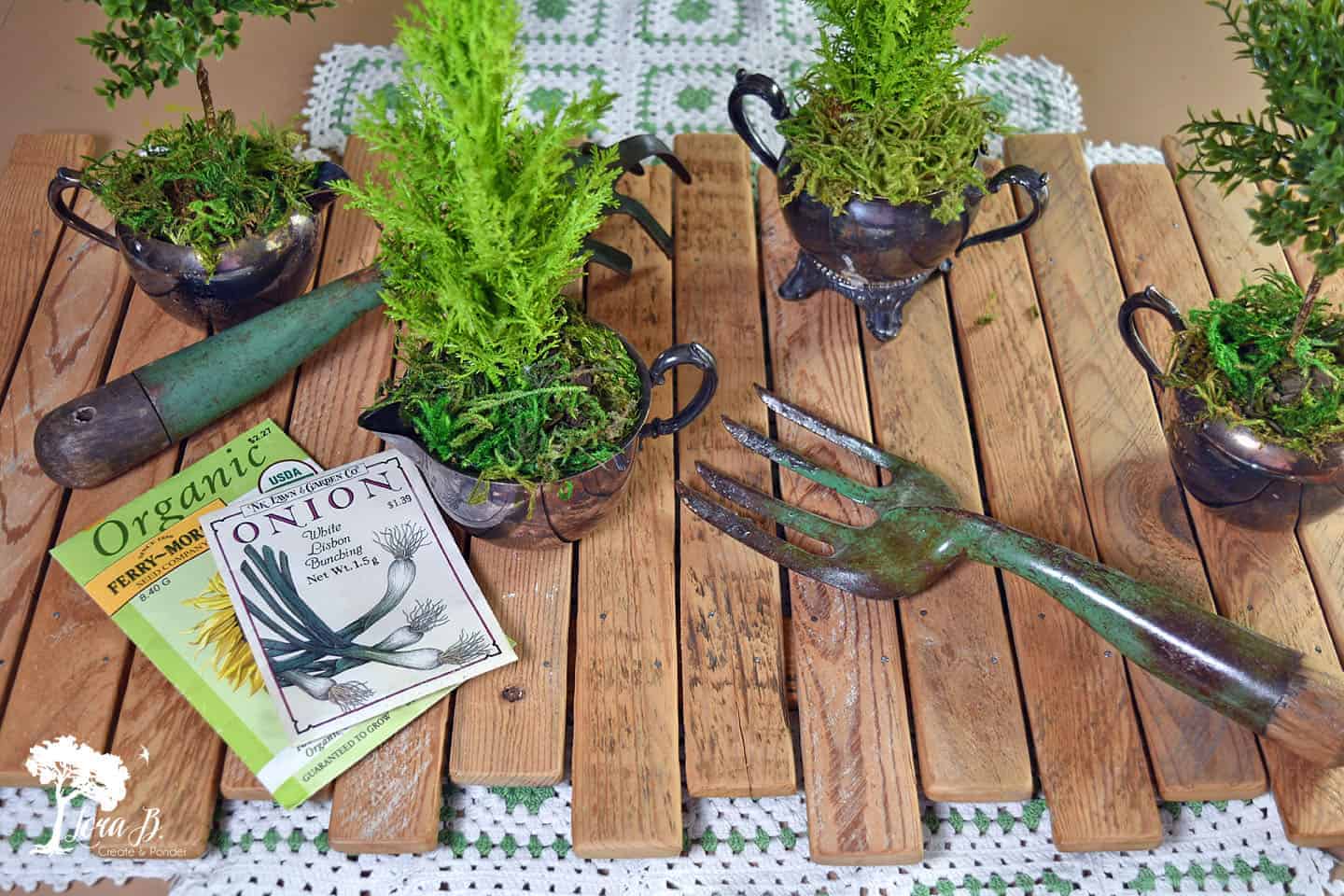 Repurposed Wood Lath Runner~ Lora Bloomquist
Spring Inspiration~ Common Ground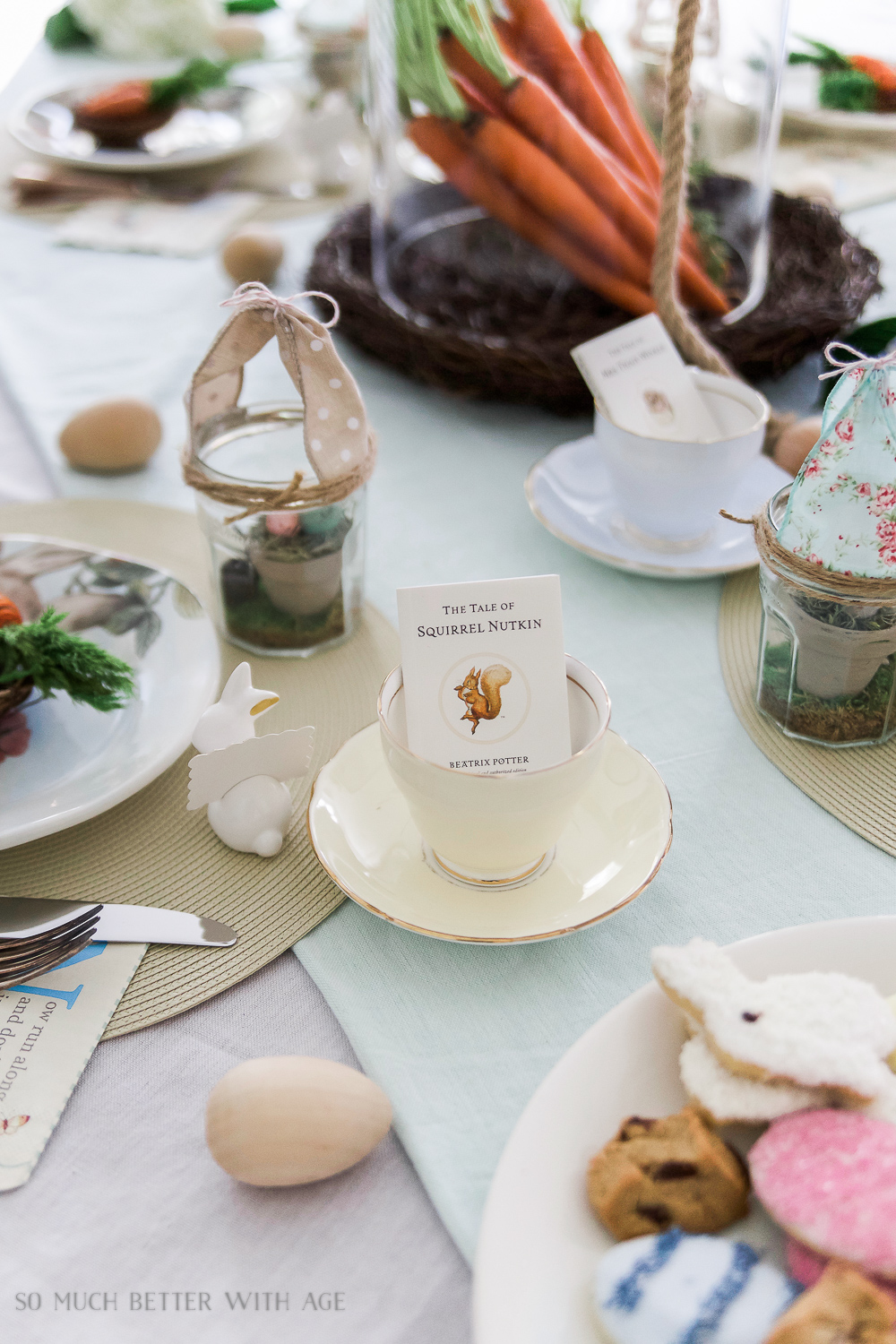 How To Set A Peter Rabbit Inspired Easter Table~ So Much Better With Age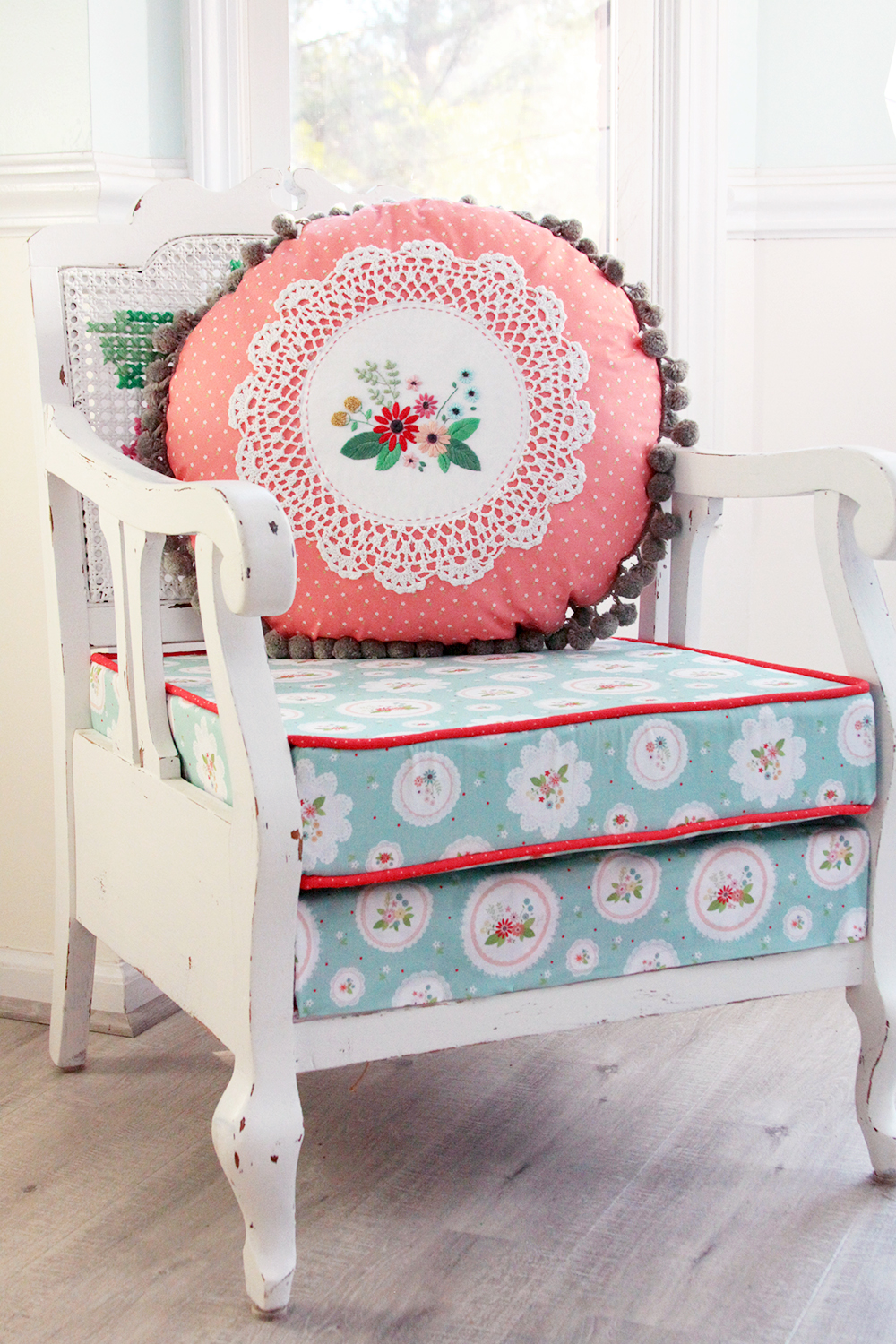 Floral Vintage Embroidered Doily Pillow~ Flamingo Toes
Blushing Bunnies Tablescape~ The Painted Apron
Creative Easter Wreaths~ The Scrap Shoppe Blog
Hello Spring Floral Basket~ Across The Blvd
Decorating My Dining Room For Spring~ Amy's Creative Pursuits
Bonus Feature
An Elegant Lady Powder Room~Debbie Dabble
Thank you to everyone who visited and participated in the last party. By the way, your comments make my day! I appreciate you dear readers!
You are invited to the Inlinkz link party!