Happy Labor Day and welcome to the 56th All About Home Link Party! Even though fall doesn't officially begin until later this month, I think just about everyone agrees that Labor Day and back to school marks the end of summer. It will still be super hot here for a few weeks, but it's already time to start breaking into the fall totes and creating some outdoor fall displays. I have to start getting my home ready for my upcoming fall home tour, so I am definitely looking forward to th beautiful inspiration everyone will share at this week's party!
Debra and I are thrilled to be your hosts each week. Before we move on to the link up, here's what we have been up to recently:
Our Labor Day weekend was spent in the kitchen working away on the renovation. My brother has jumped in to help us and things are moving right along. Over the weekend he removed the old cheap backsplash, installed backer board and started installing the new tile! He and my husband also installed our new countertops! Our new stove is sitting on our front porch…hopefully we will get it installed tomorrow once the tile is grouted.
Here is a sneak peek of the tile and countertop. More details about all the kitchen makeover on the blog this week!
Our lawn and garden is a disaster area with "rubbish" from the contruction and neglect due to to starting back to school and the kitchen renovation. I can't wait to get things spruced up for fall and to design some beautiful fall containers and urns. Today on the blog I shared 15 Fantastic Fall Urn Ideas that have me so excited to get started!
I thought you might enjoy this "real life behind the scenes" view of our patio as it looks today. As you can see, I am nowhere near ready to fix up some fall containers just yet! I didn't even straighten up my flag bunting for Labor Day! This week we made a drastic change to our kitchen renovation plans and decided to install two new windows in the kitchen, which meant ripping off the siding. This gave us a glimpse of the original 99 year-old wood siding underneath (we suspect this used to be a porch before the kitchen was renovated and extended sometime in the 1970's-80's). What a mess! The patio table is cluttered with the harvest of "zucchini" from my garden which actually turned out to be squash, some junk from yard sales this weekend, one little volunteer pumpkin from our garden and some dying plants.
Elle Decor Website Feature!
Last Wednesday I was notified that my "Music of Night Halloween Tea Party with Beethoven" has been featured among the "30 Best Ideas for an Elevated Halloween Table" on Elle Decor Magazine official website! I have had some wonderful successes with my blog including a few features in national decorating magazines and work as an influencer in the design community, but to be recognized by one of the most high end and famous interior design magazines in the world is beyond humbling!
Of all the table settings I have designed it is probably the one that I put the most creativity into, so I am thrilled that it has been recognized in this way. Even though I no longer "celebrate" Halloween for spiritual reasons, I tend to view this post as a creative and quirky read for decorators, vintage collectors, romantics and music enthusiasts instead of a typical Halloween post. It even includes a fun "music history mystery" to solve! I hope you will have a look (and a listen!
)
Music of the Night Halloween Tea Party (with Beethoven)
Debra shared her Cozy Fall Hearth Room. Debra's fall decor always gives me all the fall feels!
Now it's time for some beautiful features from last week's party!
Early Fall Vignettes with Natural Elements~Shiplap and Shells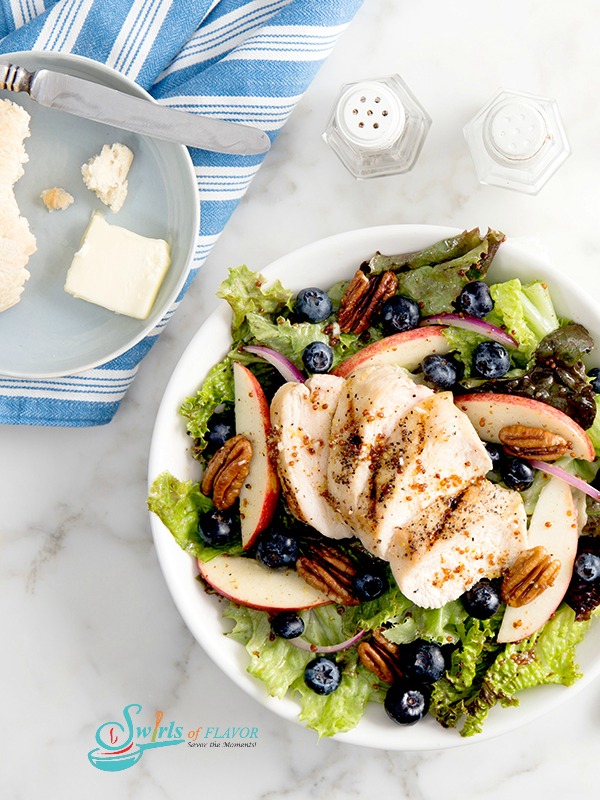 Apple Pecan Chicken Salad~Swirls of Flavor
Ironstone Thrifted Finds~Cloches and Lavender
Three Easy Tips for Creating Beautiful Velvet Pumpkins~My Hubbard Home
Historical Home Tour in Progress~Cherished Bliss
Thanks to everyone who visited last week! Enjoy the party!
This Link-Up is for all of us that love Home Decor, Vintage and Antiques, Garden and Outdoor Spaces, Seasonal Fun, DIY, Crafts, etc. We think Link Parties are a great way to share our homes and find inspiration and ideas from like minded bloggers. From Room Reveals to your latest Thrifting and Flea Market finds, we want you to join in the party fun!
Party Guidelines:
*The party runs Monday at 7:00Eastern/6:00Central p.m. through Thursday at midnight.
* Please share up to three posts related to things that are "All About Home" such as home decor, DIY, crafts, gardening, recipes, vintage and antiques, etc.
You are invited to the Inlinkz link party!