Happy Monday and welcome to the 196th All About Home Link Party! It's the LAST WEEK OF SCHOOL here and my son is graduation on Friday! I am super busy with end of the year choir activities and planning graduation celebrations, but it's nice to take a break to be inspired here at the party. I can't believe summer is upon us, but I am certainly ready for it and to take the time to concetrate on things that are "all about home" for a couple of months! I am so glad you are here and I think you love the features with ideas to kick off summer too!
Debra and I love all things spring and gardening, so we are thrilled to see what you have to share each week. Here's what we've been up to:
With Memorial Day coming up and summer upon us, I updated an older post full of festive and Inspiring Patriotic Ideas. I hope things slow down enough for me to at least stick some little flags in my ferns on the porch this year!
Here's an update on the new shade garden as it is filling in nicely! You might notice the bird and deer netting draped over the hostas. No fence yet, so have to keep those pesky deer out!
This is the view from the carport under our deck which I have slowly been claiming as my gardening patio. Don't know where we'll park the cars when we actually move in haha! It's hard to believe there were no plants out all here just a month ago.
I discovered some gorgous iris coming up underneath an old, dead brambly shrub along the edge of the driveway lining our neighbor's property. My husband hacked the dead bush away and I cleared all around the irises and placed some rocks to make a border along the driveway. I filled in some gaps with my potted chives and the purple combo looks so pretty! I also found two baby redbud trees which I am going to leave alone for a couple of years and then possibly transplant to the front yard.
Debra shared her Birds in the late Spring Holiday Cupboard.
Now it's time for some fabulous ideas to kick off summer from last week's party!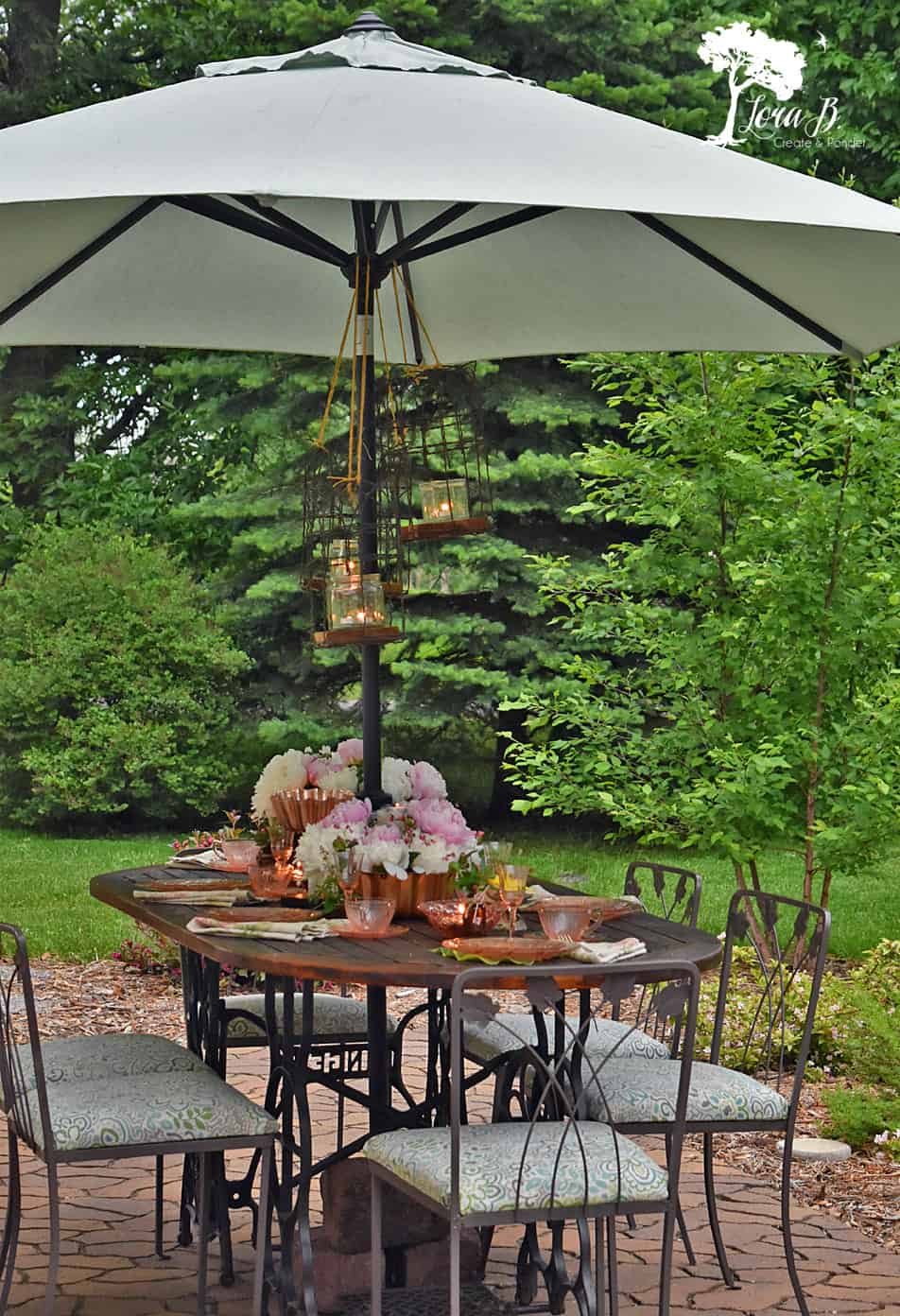 A Pink Depression and Peonies Patio Party ~ Lora Bloomquist
DIY Upcycled Denim USA Banner ~ Creatively Beth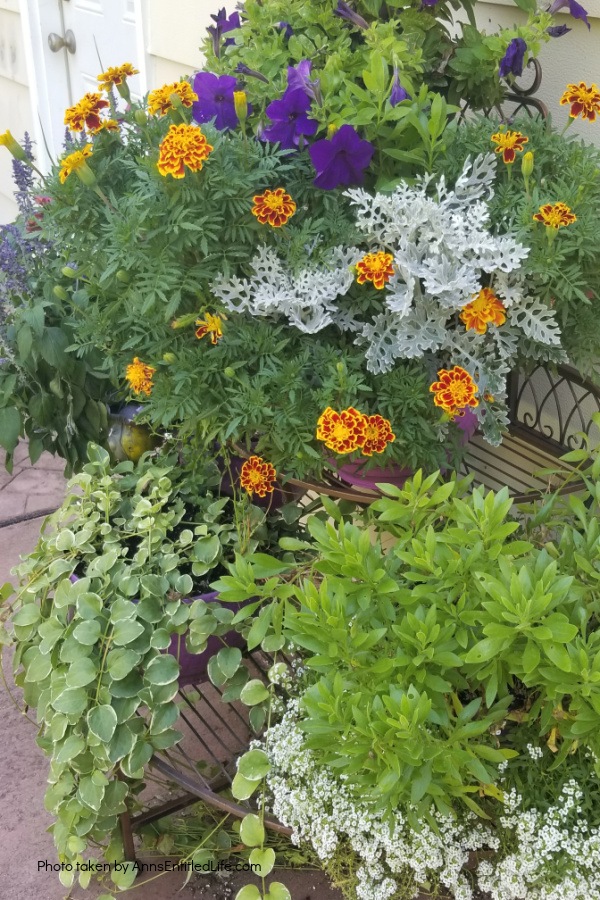 How to Make Beautiful Flower Pots at Home ~ Ann's Entitled Life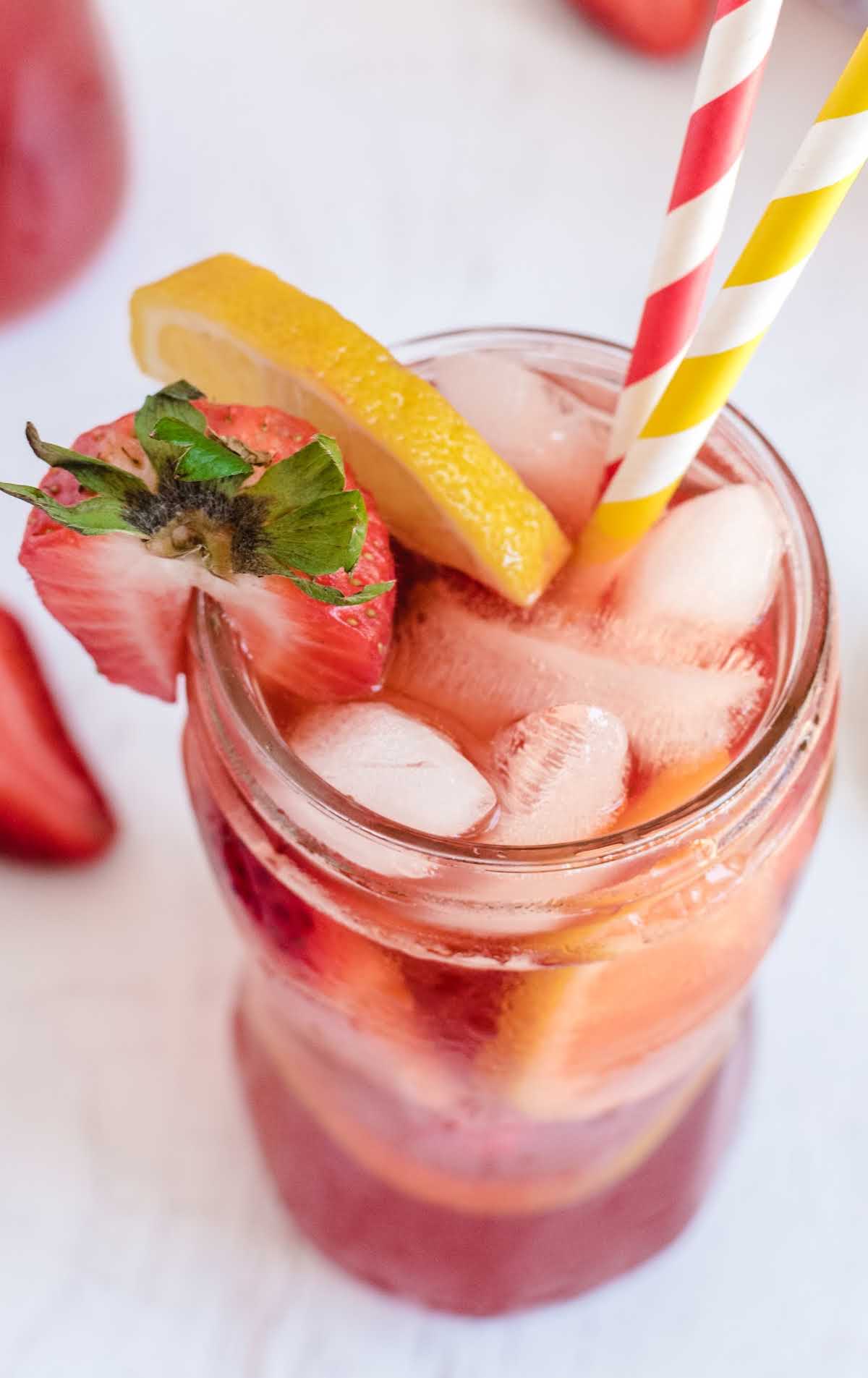 Southern Strawberry Sweet Tea ~ Space Ships and Laser Beams
Thanks for visiting, enjoy the party!
You are invited to the Inlinkz link party!