Happy Monday friends, and welcome to the 164th All About Home Link Party! I am starting off this chilly week by making chili this evening and relaxing here at the party. I am a bit worn out already after a fun weekend at my brother's wedding in Louisville, KY and a busy work day back to teaching today. While the chili is simmering, I will be enjoying all of the wonderful posts and your company at the party!
Debra and I love getting together each week to host this fun party. We both especially love FALL so we are looking forward to sharing all this fun inspiration with you! Before moving on to the features, here's what we've been up to:
As I mentioned above I attended my brother's beautiful, the wedding this weekend was a lot of fun! The ceremony was outdoors on Friday evening, and the weather was absolute fall perfection!
My new sweet sister-in-law's bouquet was stunning! I will share a few more photos of the wedding at Thursday Favorite Things later this week!
Simple and Elegant Fall Dining Room
Earlier today I shared a first look at this year's Simple and Elegant Fall decor, begining with the dining room.
Debra shared how she is Savoring September in Holiday Cupboard.
Now here are some beautiful features from last week's party!
Fall in the Dining Room ~ Red Shutter Cottage
Fall Foyer Styling ~ Mastepieces of my Life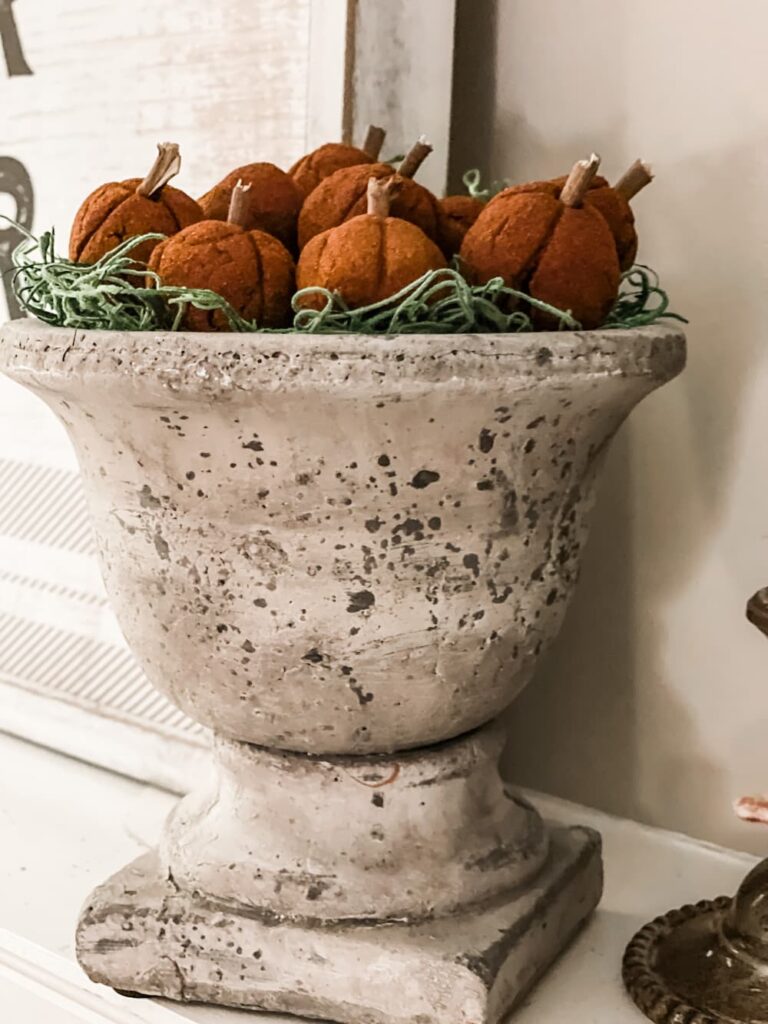 Fall Napkin Rings and Mini=Pumpkins ~ Saved from Salvage
Thanks to everyone who visited last week. Enjoy the party!
You are invited to the Inlinkz link party!