Hello and welcome to the 121st All About Home Link Party! It's the most wonderful and BUSIEST time of the year! So much to do, so little time! I am busy decorating and preparing my choirs for their first in-person concerts in over two years! I am kind of going crazy between home tours and choir shows!!!! But hey, it's fun too! I am happy to get a chance to sit down on Monday evenings to catch up with all of you and to be inspired. I am so loving all the holiday inspo this week and I can't wait to see what everyone shares, as usual!
Debra and I love getting together each week to host this fun party, especially during the holidays! Before moving on to the features, here's what we've been up to:
On Saturday a few members from my Chamber Choir were invited to sing at our local history museum for the annual Christmas vendor fair. We had a blast and it was such a blessing to have the students singing in public again! (We used masks, but let them take them off for the photo.) They sounded wonderful and there are no words to describe the happiness and joy that was felt by all!
Vintage-Traditional Christmas Dining Room Part One
On Friday I joined my friend Kelly of the Tattered pew and 28 other talented bloggers for The Blogger's Best Holiday Home Tours! I still have so many rooms to finish up, but I did get a cozy corner in the dining room finished in time for tour. I am so happy with how turned out and I hope you will love it too! I also shared a few sneak peek photos of our mini=mudroom side entry finished up just in time for Christmas!
Debra shared her beautiful Gold Gilt Pears for a Christmas Centerpiece.
Here are some festive features from last week's party!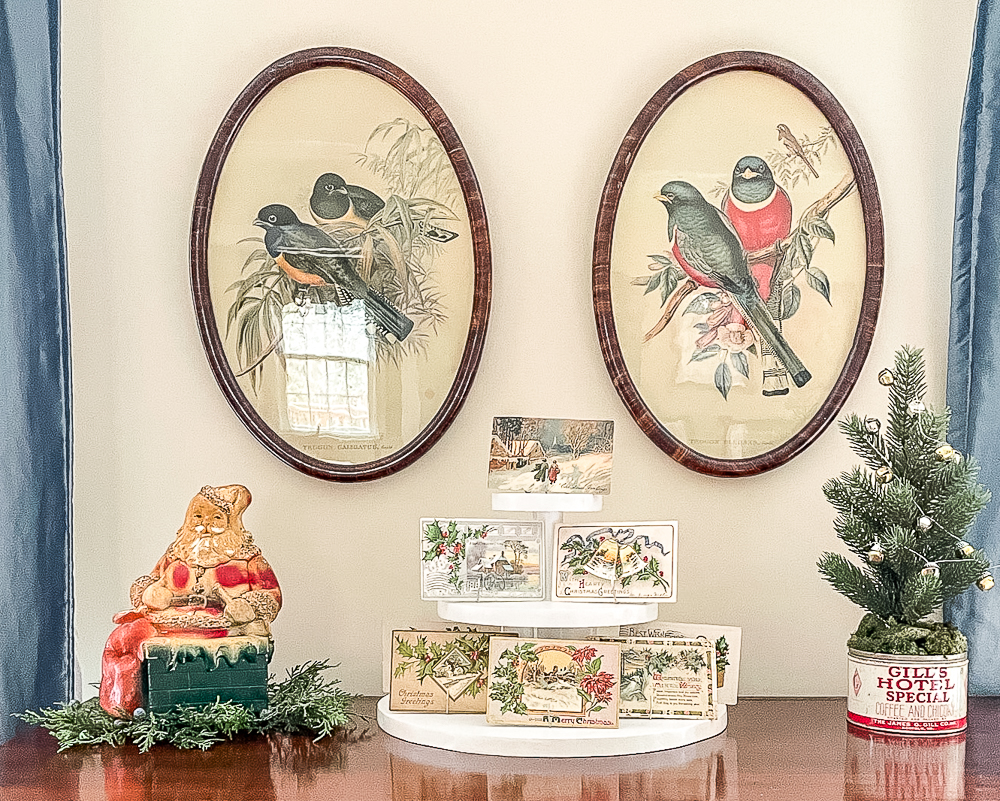 A Southern Charm Christmas Living Room and Dining Room~Virginia Sweet Pea
A Tiered Tray for Christmas~The House on Silverado
DIY Frosted Pinecone Ornaments~Hubbard Home
Thanks to everyone who visited last week! Enjoy the party!
You are invited to the Inlinkz link party!