Merry day after Christmas! Here in Kentucky we have enjoyed the most glorious surprise White Christmas, with picture perfect snowy views around our home and garden. We didn't get the notification that a big snow was on the way until Dec. 23rd, so it was quite unexpected (especially when it was 63 degrees that day!) It has been over a decade since we have had a real white Christmas, so it truly made our holiday extra special! Here are a few favorite "White Christmas" pictures from today, Christmas Day, and Christmas Eve.
Today the sun came out and the temperature warmed up enough for me to head outside to take a few pictures before things started to melt. I always love the interesting and magical transformations that take place in the garden when it snows, especially the urns and statuary.
With around seven inches of snow, it has been a marshmallow world around here!
When I took most of these photos, the temperature was around 37 degrees, so some of the snow was already melting. Nevertheless, everything still looked so beautiful in the sunshine!
Aren't holly bushes covered in snow just so pretty?
"Snowpiaries" in the Garden and Landscape
All of my urns and topiaries magically became "snowpiaries" for Christmas!
It's "snow thyme" in the garden!
The children on my antique garden fountain have donned their "snow hats" for Christmas!
All the housetops look so pretty topped with snow and ice, albeit a little dangerous! To quote a line from A Christmas Story, "Those icicles have been known to kill people!"
The gutters around our side door entrance always have some pretty big icicles that we have to be careful to avoid when things are melting! By the way, I am loving the simple mixed evergreens swag on this door. I am going to swap out the red bow for a neutral winter bow and enjoy this door decor through January.
More views from our Surprise White Christmas!
Here is a picture of my holly bush and arborvitae very early on Christmas morning, just after it stopped snowing.
Just when it had started snowing on Christmas Eve, I quickly snipped a few branches of fresh holly. It's a good thing I did, because by Christmas morning the bushes were covered! I love using fresh holly from my bushes for last minute Christmas decorating and New Year's decorating too.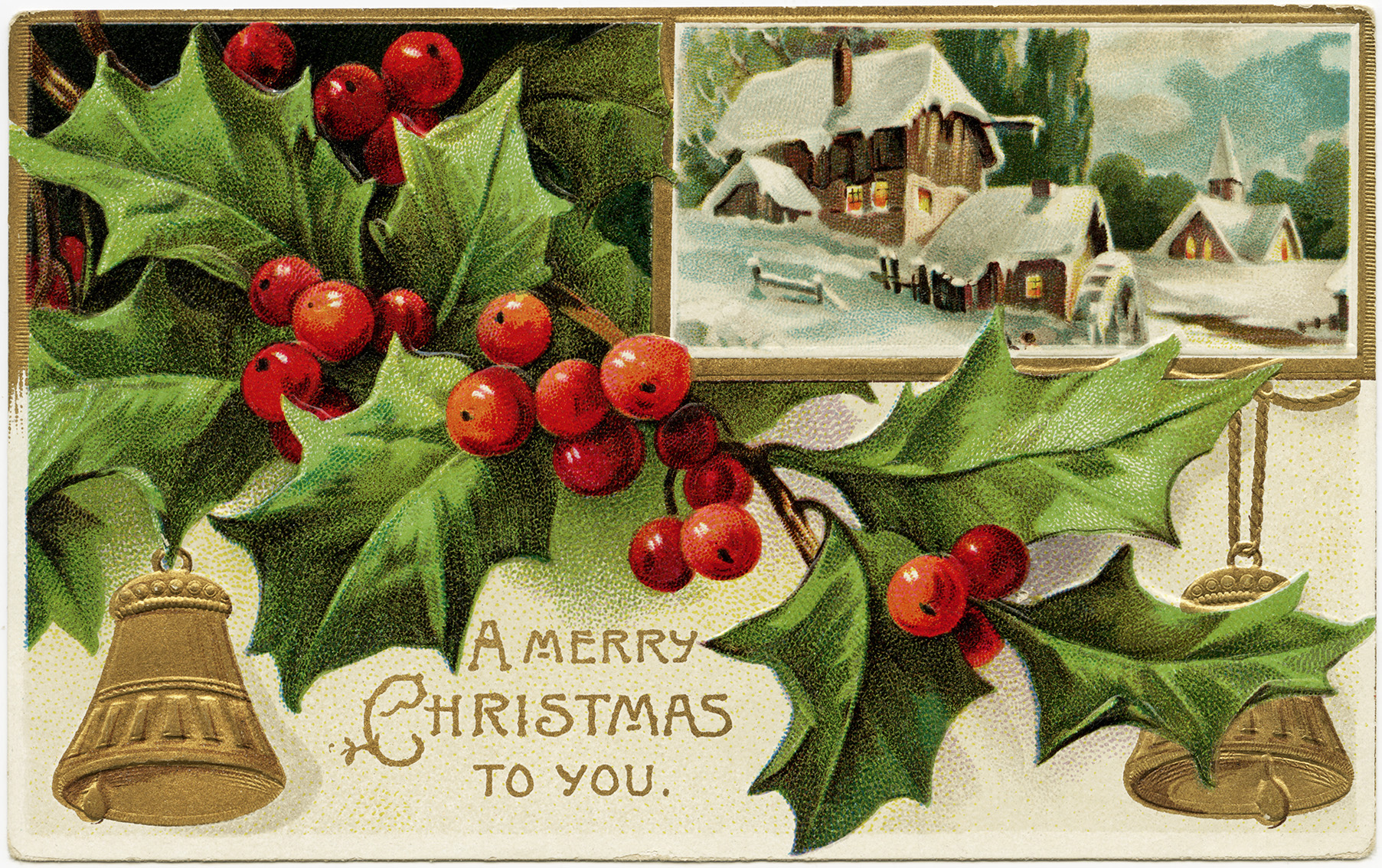 Just today I added a couple of sprigs of the holly to the top of the bookcase in the living room. So easy and festive!
This pretty bush near our home has small red berries that the cardinals love. So far the cardinals haven't shown up, but I know they will soon!
The forest just across the street is beautiful in the fall, but it becomes "Narnia" after a heavy snowfall in the winter!
Our neighbors' stately 120 year-old Tudor and surrounding landscape looks like a picture from the pages of a Christmas storybook! I love this view!
On Christmas evening we sat patiently waiting for the friendly deer to come out from the forest to quietly frolic in the snow and provide us with entertainment through our living room picture window.
They always do!
It has truly been the most magical white Christmas!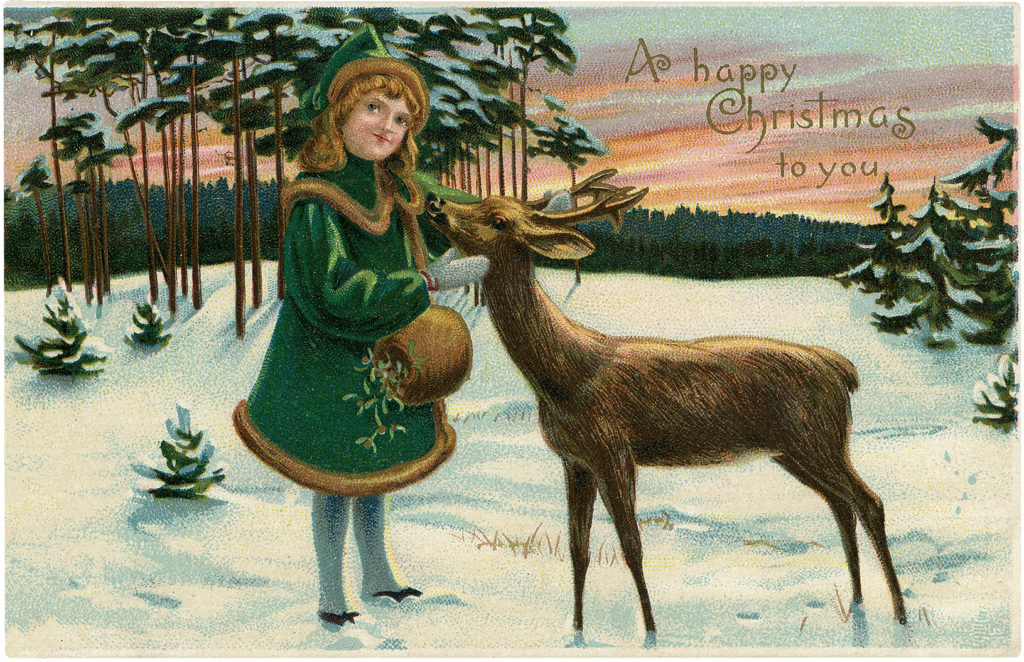 I hope you enjoyed seeing some special garden and landscape views from our surprise White Christmas, and that you had a very Happy Christmas too!
Did you have a white Christmas this year? I love hearing from you, dear readers!
Thanks for visiting today!
Amber