Hello and welcome to the 115th All About Home Link Party! I can't believe another week of fall has flown by so quickly and the now the "fall-i-days" are truly upon us! The fall colors are finally starting to arrive with some slightly cooler temperatures, although we still haven't had any really "perfect" fall days. Hopefully the rain we are having today will cool things down and we will get some crisp and sunny fall weather before skipping straight to winter. I am still totally in a fall mood, so I love hosting this great party where I can connect with all of you and gain fall and home decor inspo to get my fall fix!
Debra and I love getting together each week to host this fun party, especially during FALL! Before moving on to the features, here's what we've been up to:
I had one thing after another come up this week which prevented me from getting just the last few pictures to include in my fall home tour, but I hope to have the photography wrapped up and the tour live by the end of the week. I promise, I will be sharing a fall tour,soon! I have been tweaking vignettes here and there in between continued deep cleaning, purging, finishing up other DIY projects around the house as well. I just can't believe how much Covid got me out of my groove, but thankfully some sort of order is being restored around here!
With Thanksgiving just weeks away I have been thinking of how I will set the table for the big day! For inspiration I created a round up of some of my favorite fall tables from my Serving Up Fall Tablescapes Pinterest board. A feast for the eyes!
Debra shared some her gorgeous views of Late October in the Garden Room. She does fall so well!!!
Now it's time for some gorgeous inspo from last week's party!
French Country Garden Shed Shelf Desk~Botanic Bleu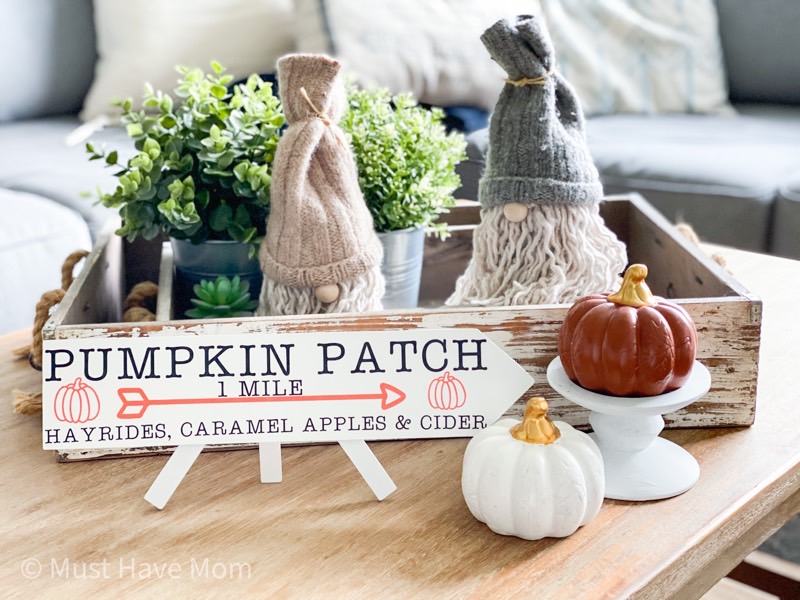 DIY Dollar Tree Fall Decor~Must Have Mom
Fall Coffee Bar~Far Ago Farm
Thanks to everyone who visited last week! Enjoy the party!
Party Guidelines:
*The party runs Monday at 7:00 Eastern/6:00 Central p.m. through Thursday at midnight.
* Please share up to three posts related to things that are "All About Home" such as home decor, DIY, crafts, gardening, recipes, vintage and antiques, etc.
* Please do not link up individual items from Etsy Shops, EBay or other selling sites.
* Each host will be choosing her own features, so be sure to visit each blog and check them out.
You are invited to the Inlinkz link party!