"Nifty, Nifty, we're at number fifty!" Welcome to the 50th week of the All About Home Link party! It's been fifty fabulous week of sharing all the wonderful things that are "all about home" with you. I have said it over and over during the past several months, but this party is like a healing balm every Monday evening. It has been such a joy and diversion during these dark times in our world to spend time with you here and to be inspired by you (and to hopefully inspire all of you as well!)
It was about this time last year that Debra and I were finalizing plans for the party, and now almost a year later it has grown into something so special. Thank you so much to each of you who have visited weekly and to those of you who are new here too. I am looking forward to yet another fantastic week!
Debra and I are thrilled to be your hosts each week. Before we move on to the link up, here's what we have been up to recently:
On Friday I joined my friend Marty of A Stroll Thru Life and 14 other talented bloggers for the Inviting Summer Home Tours. I shared a Simple Summer Bedside Bouquet and some sweet summer touches that I added to my vintage bedside table.
The bouquet was impromptu. Last week we had a terrible rain storm and a few flowers and herbs ended up broken and bent. I couldn't stand to see them wither away, so I gathered up the battered ones into a sweet, no fuss bouquet. I think I will do this after every rain! Each time will be a mystery combo of flowers depending on which flowers are hit the hardest. (Hopefully we won't have any more torrential downpours though!)
Last week I shared my Mid-Summer Junkin' Finds Round-Up. It's an eclectic mix of vintage goodness!
Tomorrow I will be joining my friend Cindy of County Road 407 and some of my best bloggy friends for our monthly Pinterest Challenge. This month theme is lemons. I will be sharing some of the ways I have decorated with lemons for summer and "A Sweet and Sour Farewell to the Kitchen Corner Nook."
Alas, all good things must come to an end so that better things can take their place. There are plenty of other kitchen makeover surprises to come over the next few weeks that I will share in sneak peeks as we move along.
My dream brick floor is really happening! My husband has made some excellent progress this past weekend, and this morning he started on some of the grout. By the way if you missed my Beautiful and Timeless Brick Floors post last week, you might want to check it out. It seems to be very popular with my readers (it's full of brick floor eye candy!)
Long Lost Crockery in the Holiday Cupboard
Debra shared how she changed up her Holiday cupboard when she discovered a long lost box of crockery. I always adore how she changes everything seasonally. I can never decide which season I love best!
Here are some fabulous features from last week's party: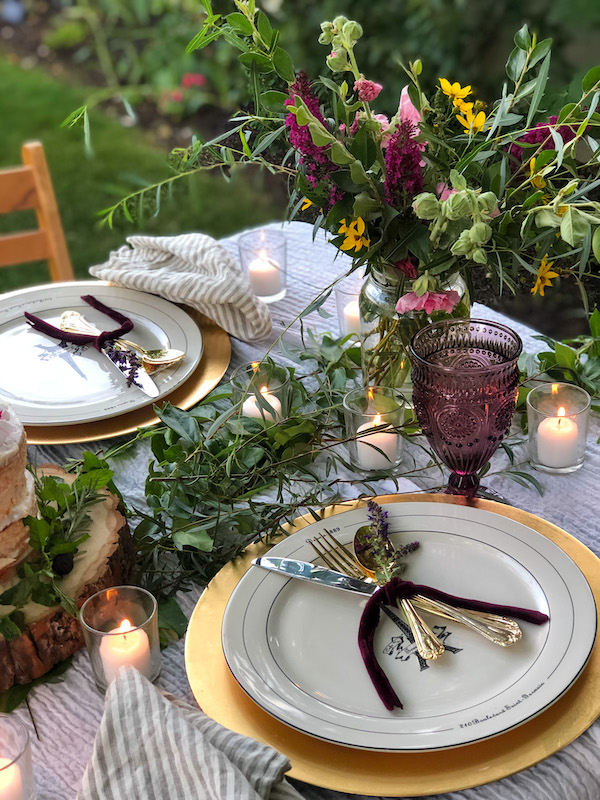 Romantic Outdoor Dinner at Home~Karin's Kottage
Baskets in the Garden~Let's Add Sprinkles
Late Summer Blue and White Tablescape~Bluesky at Home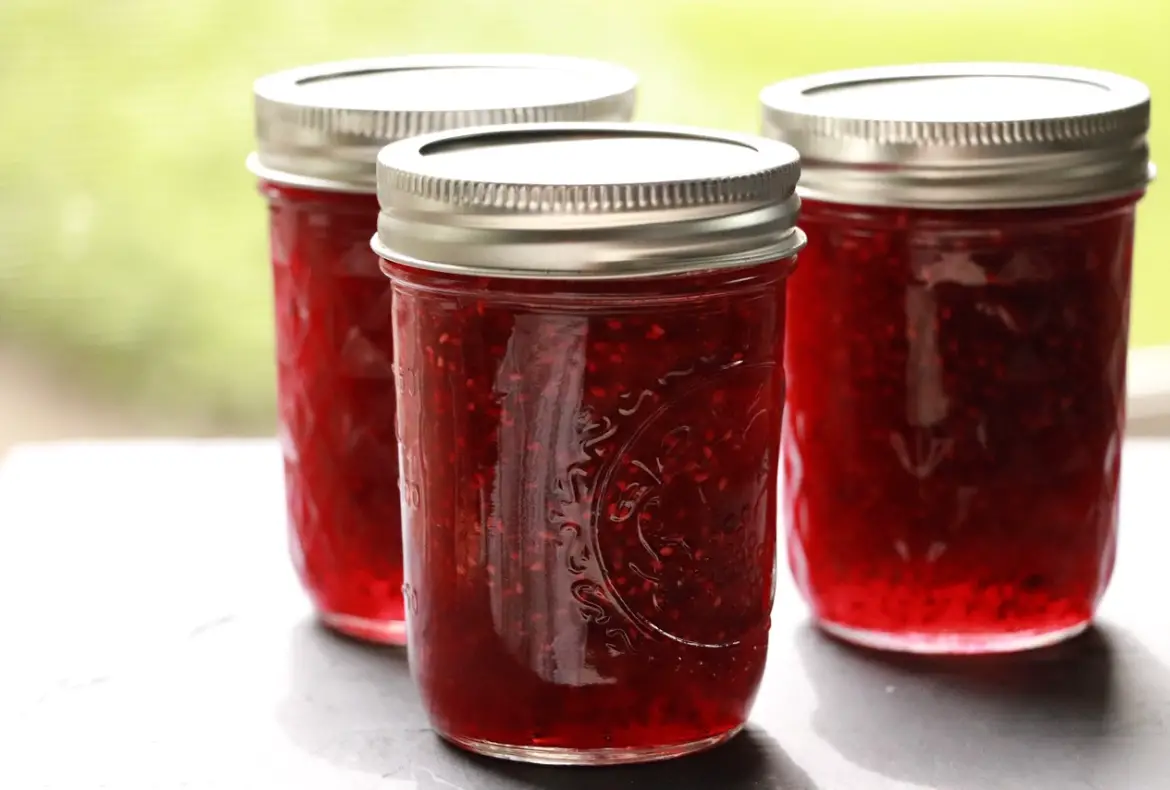 Red Raspberry Jam~It's My Sustainable Life
This Link-Up is for all of us that love Home Decor, Vintage and Antiques, Garden and Outdoor Spaces, Seasonal Fun, DIY, Crafts, etc. We think Link Parties are a great way to share our homes and find inspiration and ideas from like minded bloggers. From Room Reveals to your latest Thrifting and Flea Market finds, we want you to join in the party fun!
Party Guidelines:
*The party runs Monday at 7:00Eastern/6:00Central p.m. through Thursday at midnight.
* Please share up to three posts related to things that are "All About Home" such as home decor, DIY, crafts, gardening, recipes, vintage and antiques, etc.
You are invited to the Inlinkz link party!