Happy Monday and welcome to the 190th All About Home Link Party! I hope you are having a wonderful start to this Easter holy week and I am so glad you have stopped by the party to celebrate this beautiful season! I am looking forward to seeing all of the wonderful posts this week. I will get a little more time to check them out since I am on spring break!
Debra and I love all things spring, so neither of us can wait until spring weather is here to stay! Here's what we have been up to:
Our family spent the weekend and part of this morning at The Culinary Institue of America in Hyde Park, NY for our son's Accepted Student orientation! It was a blast and the food was outstanding! Spring was just starting to spring there, so I got to enjoy some daffodils just beginning to open, along with forsythia and some other blooming trees.
The campus as usual was just gorgeous. I loved all the old urns filled with pansies. Of course I was inspired to plant up my own urns with pansies as soon as I get home!
Just before leaving for the trip I shared how I have been Starting Seeds Outdoors in Recycled Containers. I expect to see some germination for Easter weekend!
Debra shared her sweet Woodsy Cloche for Spring and Easter.
Now here are some springy features from last week's party!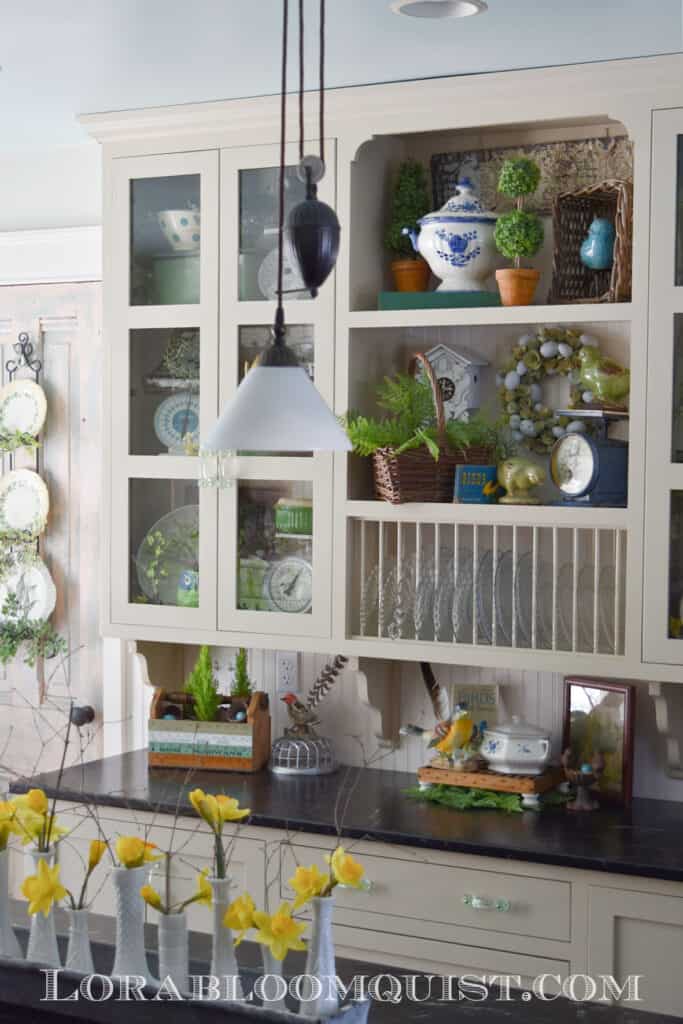 A Spring Home Tour Vintage Garden Style ~ Laura Bloomquist
Bunny Bait ~ Our Tiny Nest
Gluten Free Carrot Cake ~What the Fork
Thanks for visting! Enjoy the party and have a blessed Easter!
You are invited to the Inlinkz link party!