Hello and welcome to the 134th All About Home link patty! We had a gorgeous spring weekend, followed by rain today, and winter is supposed to return by the weekend! UGH! Luckily there's no shortage of spring vibes here at the party! I truly am excited to see what everyone is sharing again this week!
Debra and I love getting together each week to host this fun party, and we are looking forward to sharing inspiration with you! Before moving on to the features, here's what we've been up to:
I survived All-District choir!!!
Oh if only they would stand this nice and still all the time! Not happening with teenagers who have been couped up for two years! While I know it makes many uncomfotable to see a maskless group of kids, I have to admit as a choir director it was heavenly to hear their unmuffled voices and see their smiling faces for the first time in two years. Now that All-State and All-District have come and gone, things should calm down at school for a month or so until time for the spring concert, and now I can shift my focus more to home and blogging for a while.
On Friday I will be sharing my Spring mudroom entry and living room entryway for the annual Srping Home Tour hosted by Marty of A Stroll Thru Life. The tours started today, so head over to Marty's to start the tours. They are always so interesting with a diversity of decor styles to explore.
Vintage Cottage Weekend
Yesterday Debra and I started a new series, Vintage Cottage Weekend. Every Saturday or Sunday (depending on what the previous week has held for each of us) we will each be sharing a post about all things related to vintage cottage (and garden) style. As we begin to see more traditional decor and color in the design world, it is a great time for us to share how we have been using these elements in our homes for years. Each month we will feature one guest blogger, so if you are a blogger who loves this decor style and would like to join us, feel free to comment below or email one of us and we try to get a date worked out!
Now here's some gorgeous features from last week!
DIY Farmhouse Kitchen Shelves from Bookshelves ~ Farmouse 52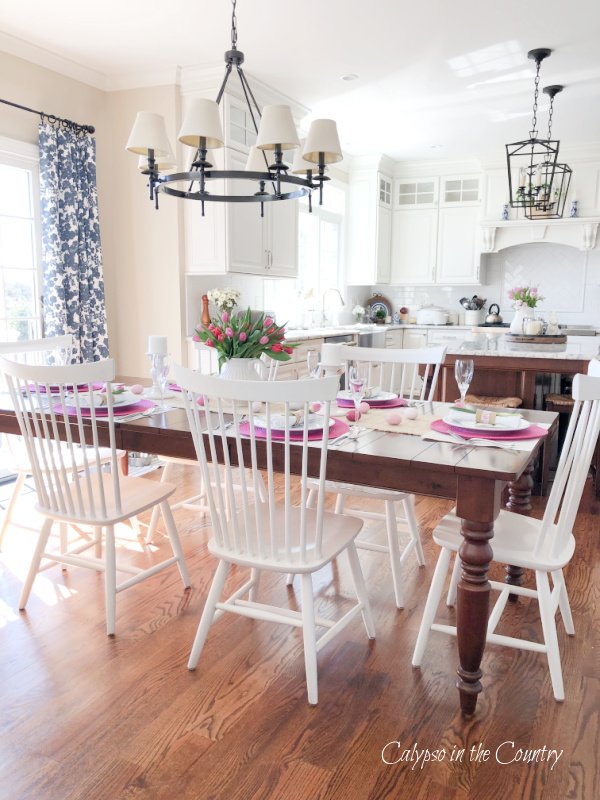 Timeless Home Decor~Calypso In the Country
Chippy Post Chippy Birdcage ~Junk Chic Cottage
You are invited to the Inlinkz link party!